Hey, I'm Mike Indovina,
Owner Of MasterYourMix.com…
I'm a recording, mixing, and mastering engineer who has worked with hundreds of artists in multiple genres ranging from acoustic, pop/rock, hip hop and more. I've been fortunate to work alongside artists such as KISS, Collective Soul, Ed Robertson (Barenaked Ladies), David Usher, and many more. 
I started MasterYourMix.com as a way to share the knowledge I've acquired throughout my years of working; in order to help others make great quality music. These days, the studio landscape has changed.  You no longer need to have a fancy recording studio with racks full of gear in order to make professional productions. The truth is you can get the same results from home with just a simple laptop.
My goal with this site is to help you learn the skills necessary to create the best quality recordings possible.  Whether you're an engineer who is trying to develop your skills to get to the next level in order to grow your studio business or you're an artist looking to create your own recordings that you can sell, MasterYourMix.com will show you how to achieve your goals.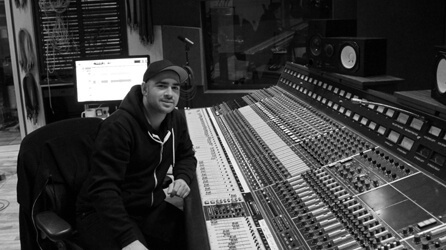 I've worked with artists on: