Our online mixing courses are designed to provide you with a start-to-finish process to follow so that you can learn to record, edit, and mix your tracks with confidence and speed.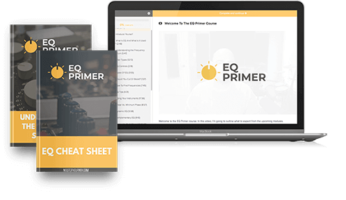 Inside the EQ Primer Course, you'll discover how to create pro-level mixes using EQ to create clarity and separation. You'll also learn to identify which frequencies you need to boost and cut in order to add energy and excitement to your tracks.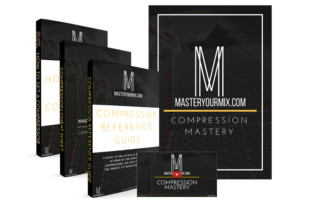 Compression Mastery teaches you everything you need to know about using compression in your mixes. Inside, you'll train your ears to identify when to use it and develop confidence with picking the right compressors and dialling in settings.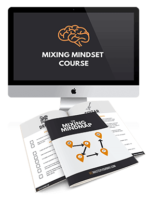 The Mixing Mindset Course gives you a step-by-step checklist for creating professional mixes. Inside, you'll discover a workflow to follow to make the process of mixing easy. You'll learn how to analyze your tracks, process them, and know exactly when a mix is done.
The following courses are considered to be our flagship offers. They contain advanced mix training, in addition to personalized support and coaching. These super-detailed trainings leave no questions remaining. Instead, simply follow step-by-step to help you transform your song ideas into professional quality recordings that you will be proud of.

In order to provide the highest level of support and value to each student, enrolment for many of these courses is only open a couple times a year. Join our mailing list to be notified when they're available.
MasterYourMix Academy
A monthly membership dedicated to helping you master the entire production process (from recording, editing, and mixing) so that you ensure that you create high quality recordings…even from your home studio!

It's not enough to just get good at one stage of the process. Instead, to achieve pro results, you need to create consistently good work at every step of your productions. 

If you've ever been frustrated by the quality of your recordings, how long the process takes you, lack of confidence, or lack of knowledge for how to achieve pro results… This is the membership you've been looking for!

With exclusive monthly trainings, mix critiques, group coaching calls, multitracks, and so much more, this membership will accelerate your audio skills and provide you with personalized support along the way.


Enrolment is currently CLOSED. Next enrolment: TBD
MasterYourMix Academy
A monthly membership dedicated to helping you master the entire production process (from recording, editing, and mixing) so that you ensure that you create high quality recordings…even from your home studio!

It's not enough to just get good at one stage of the process. Instead, to achieve pro results, you need to create consistently good work at every step of your productions. 

If you've ever been frustrated by the quality of your recordings, how long the process takes you, lack of confidence, or lack of knowledge for how to achieve pro results… This is the membership you've been looking for!

With exclusive monthly trainings, mix critiques, group coaching calls, multitracks, and so much more, this membership will accelerate your audio skills and provide you with personalized support along the way.


Enrolment is currently CLOSED. Next enrolment: TBD
Ultimate Rock Mixing Course
When it comes to getting great mixes, there is no one size fits all solution. Instead it requires combining many skills and tasks together in order to achieve a modern, professional, sound. 

You need to have a solid workflow, understand the various tools, have a properly set up listening environment, and a bunch more. 

Without mastering all of these skills, you'll be stuck with dull, lifeless mixes that fail to translate. 

The Ultimate Rock Mixing Course gives you the opportunity to look over the shoulder of a professional mixing engineer and learn the exact step-by-step process that goes behind making radio-ready mixes.

You'll master the tools, workflow and train your ears so that you can create pro results every single time.

Enrolment is currently CLOSED. Next enrolment: TBD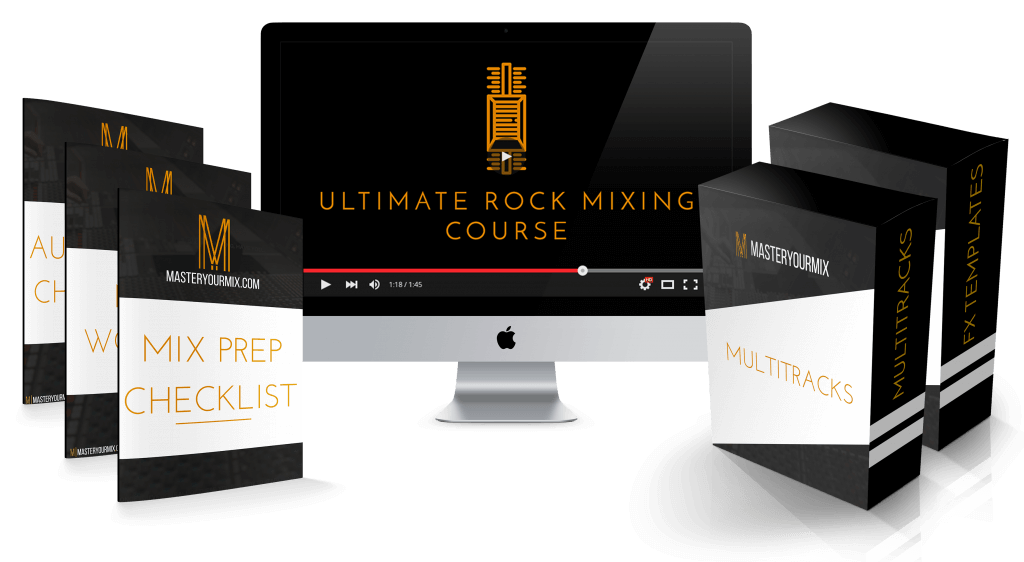 Ultimate Rock Mixing Course
When it comes to getting great mixes, there is no one size fits all solution. Instead it requires combining many skills and tasks together in order to achieve a modern, professional, sound. 

You need to have a solid workflow, understand the various tools, have a properly set up listening environment, and a bunch more. 

Without mastering all of these skills, you'll be stuck with dull, lifeless mixes that fail to translate. 

The Ultimate Rock Mixing Course gives you the opportunity to look over the shoulder of a professional mixing engineer and learn the exact step-by-step process that goes behind making radio-ready mixes.

You'll master the tools, workflow and train your ears so that you can create pro results every single time.

Enrolment is currently CLOSED. Next enrolment: TBD