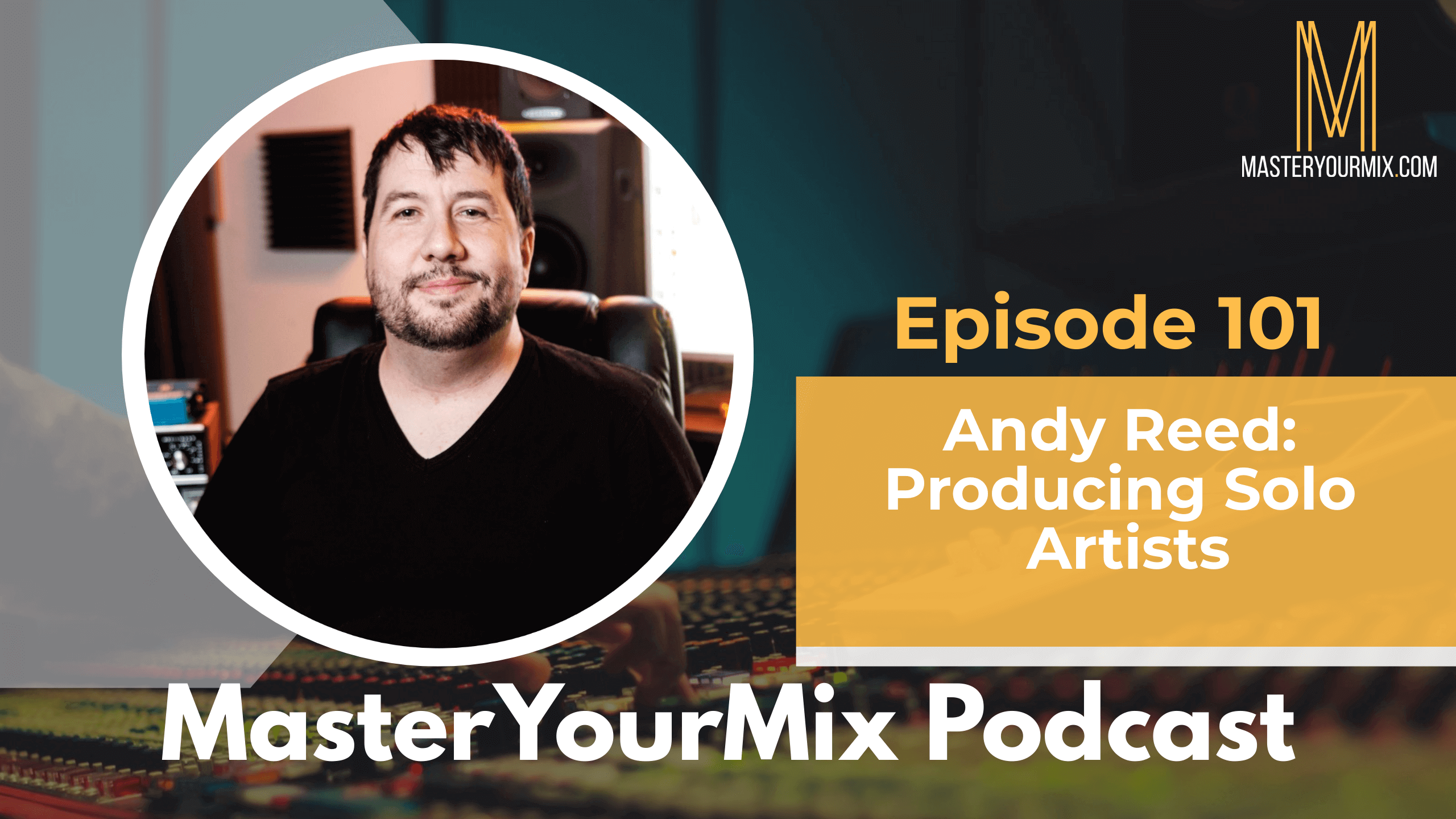 Andy Reed is an American record maker, musician, and mixing engineer based in Bay City, Michigan. 
He has worked with Eric Johnson, Leland Blue, Tom Iscariot to name a few.
He is a voting member of The Recording Academy's Producers and Engineers Wing and a member of The Audio Engineering Society. 
IN THIS EPISODE, YOU'LL LEARN ABOUT:
How to work fast without using templates

Recording one instrument at a time

How to make sure you have the right source tones

Listening to references for inspiration

Working with singer-songwriters

How to produce a full production from a simple demo

Finding your "starting points" with micing

The importance of scheduling "lab days"

Creating vocal stacks

Finding the right harmonies
To learn more about Andy Reed, visit: https://www.reedrecordingcompany.com/
To learn more tips on how to improve your mixes, visit https://masteryourmix.com/
Download your FREE copy of the Ultimate Mixing Blueprint: https://masteryourmix.com/blueprint/
Get your copy of the #1 Amazon bestselling book, The Mixing Mindset – The Step-By-Step Formula For Creating Professional Rock Mixes From Your Home Studio: https://masteryourmix.com/mixingmindsetbook/
Join the FREE MasterYourMix Facebook community: https://links.masteryourmix.com/community
To make sure that you don't miss an episode, make sure to subscribe to the podcast on iTunes or on Android.
Have your questions answered on the show. Send them to questions@masteryourmix.com
Thanks for listening! Please leave a rating and review on iTunes!