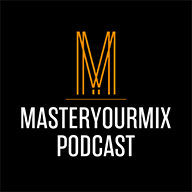 In this episode I'm answering subscriber-submitted questions in order to help you improve your mixes.
IN THIS EPISODE YOU'LL LEARN
Where to start on a fresh mix
What order of instruments to mix in
Why vocals are the most important element in your mix
How to find the right balance of effects
Getting clean, balanced low end
To learn more tips on how to improve your mixes, visit www.MasterYourMix.com
Download your FREE copy of the Ultimate Mixing Blueprint: www.masteryourmix.com/blueprint
Subscribe to the podcast on iTunes or Subscribe on Android
Submit your questions!!! I want you to learn as much as you can from these episodes. If you have any questions you'd like answered, submit them HERE
60 Lessons Every Mixing Engineer Must Know: www.masteryourmix.com/60lessonsebook
Thanks for listening! Please leave us a comment or review!
Podcast: Play in new window | Download
Subscribe: Apple Podcasts | Android | RSS