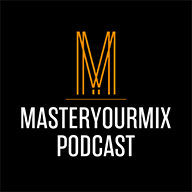 In this episode I chat with Simon Head, a live sound engineer, tour manager, and studio owner who has worked with bands such as Sum 41, The Descendants, SNFU, Treble Charger, and many more.
IN THIS EPISODE YOU'LL LEARN:
The realities of life on the road
The differences of working in a studio vs. live sound
Creating separation and preventing phasing issues in a live setting
The importance of diversifying your skills
Why you need to adapt to the ever changing landscape of the industry
Download your FREE copy of the Ultimate Mixing Blueprint: www.masteryourmix.com/blueprint
Subscribe to the podcast on iTunes or Subscribe on Android
Submit your questions!!! I want you to learn as much as you can from these episodes. If you have any questions you'd like answered, submit them HERE
60 Lessons Every Mixing Engineer Must Know: www.masteryourmix.com/60lessonsebook
Thanks for listening! Please leave us a comment or review!