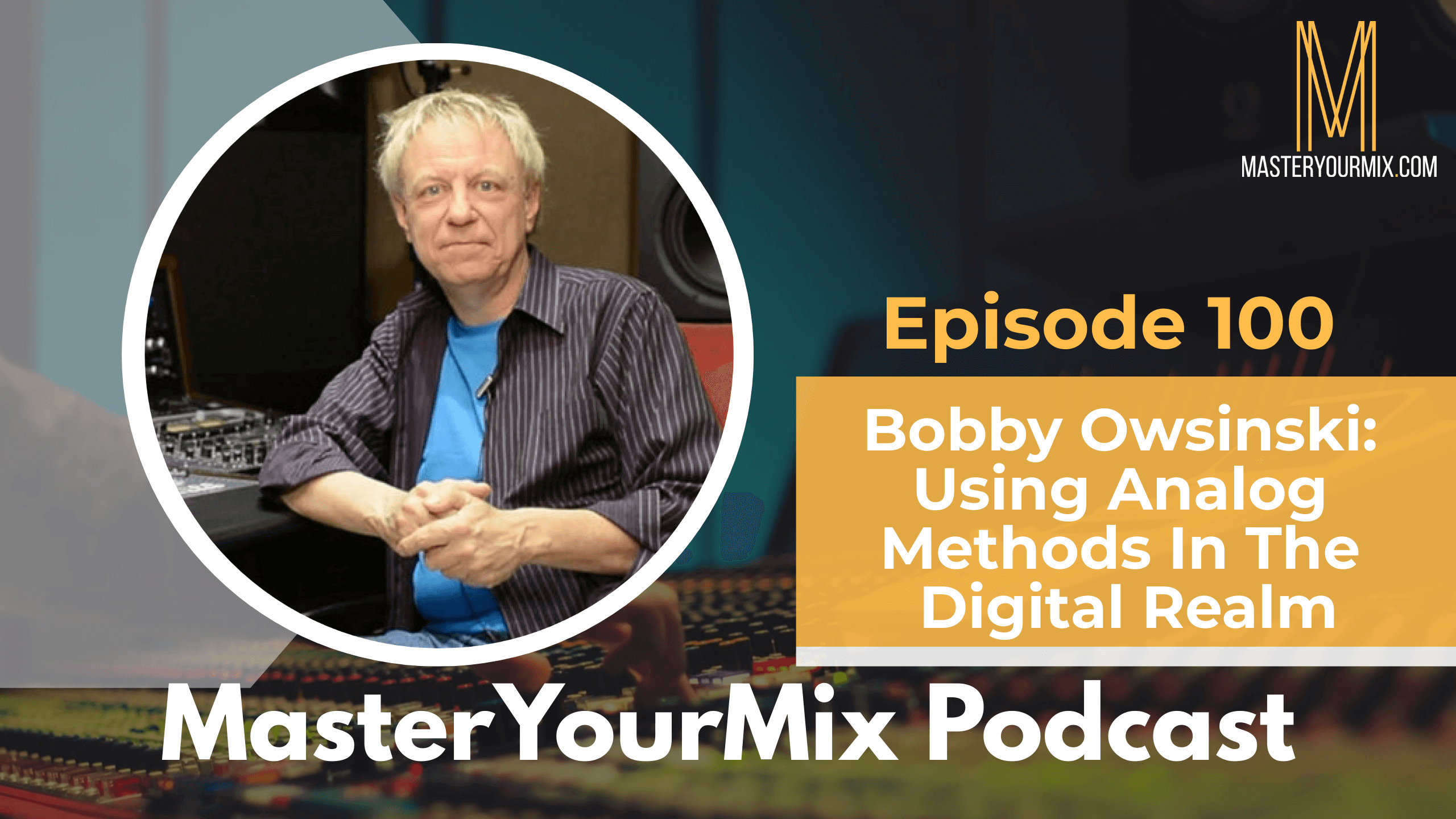 Producer/engineer Bobby Owsinski is one of the best-selling authors in the music industry with 23 books that are now staples in audio recording, music, and music business programs in colleges around the world, including The Mixing Engineer's Handbook, Social Media Promotion For Musicians, Music 4.0: A Survival Guide For Making Music In The Internet Age and more. He's also a contributor to Forbes covering the new music business, his popular production and music industry blogs are nearing 8 million visits, and he's appeared on CNN and ABC News as a music branding and audio expert. Bobby has worked on over a hundred 5.1 surround projects and DVD productions for a variety of legendary superstar acts including The Who, Willie Nelson, Neil Young, Iron Maiden, The Ramones, and Chicago among many others.
IN THIS EPISODE, YOU'LL LEARN ABOUT:
The fastest way to learn any skill

Using content marketing to attract clients

Managing your time

Perfecting your arrangements to make mixing easier

Overcoming demo-itis

Creating a rough mix without even listening to the song

Why it's important to use analog methods in the digital realm

Making your song sound more energetic with compression
To learn more about Bobby Owsinski, visit: https://bobbyowsinski.com/
To learn more tips on how to improve your mixes, visit https://masteryourmix.com/
Download your FREE copy of the Ultimate Mixing Blueprint: https://masteryourmix.com/blueprint/
Get your copy of the #1 Amazon bestselling book, The Mixing Mindset – The Step-By-Step Formula For Creating Professional Rock Mixes From Your Home Studio: https://masteryourmix.com/mixingmindsetbook/
Join the FREE MasterYourMix Facebook community: https://links.masteryourmix.com/community
To make sure that you don't miss an episode, make sure to subscribe to the podcast on iTunes or on Android.
Have your questions answered on the show. Send them to questions@masteryourmix.com
Thanks for listening! Please leave a rating and review on iTunes!