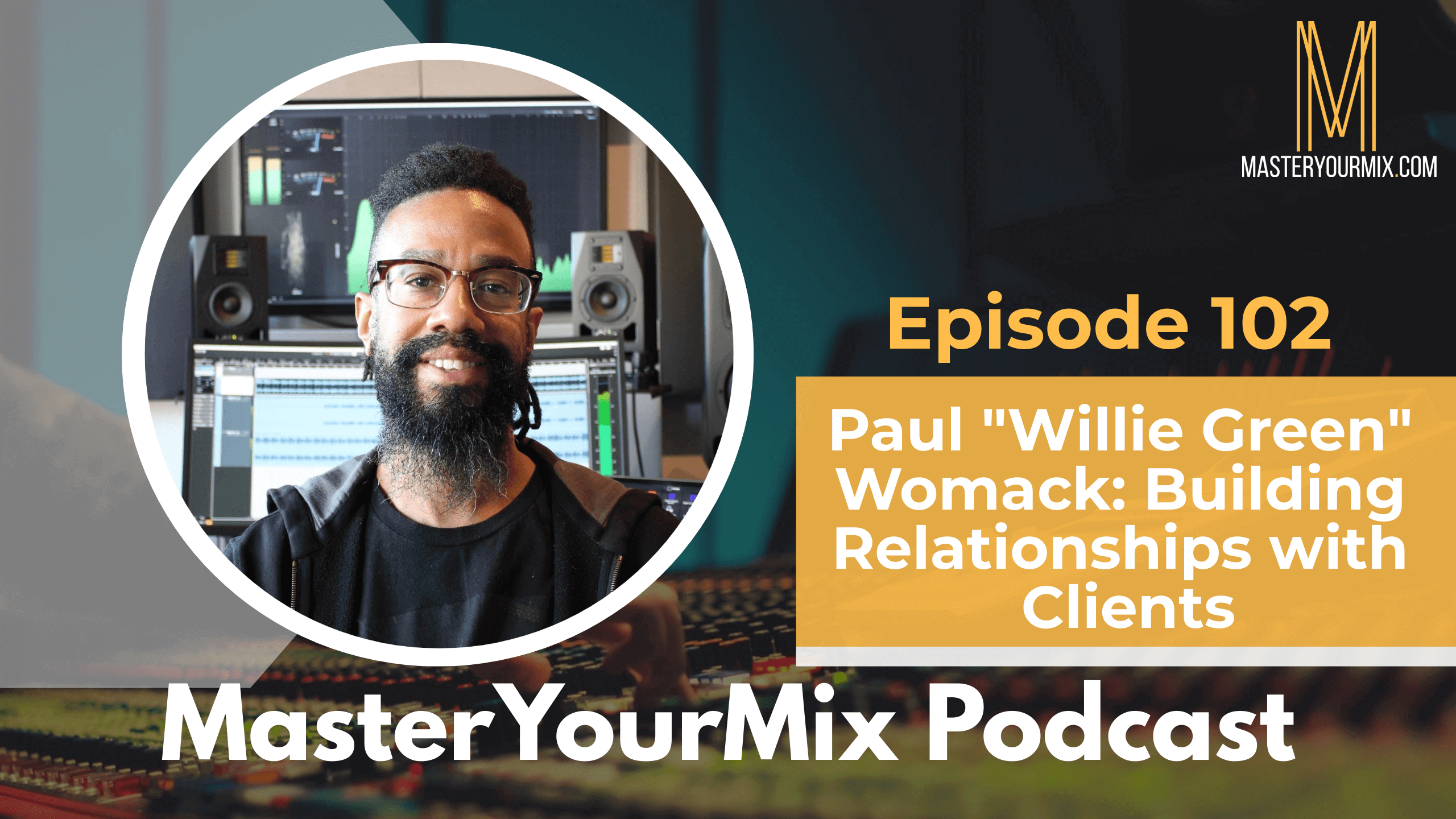 A producer, engineer and sonic artist, Paul "Willie Green" Womack has built a discography boasting names such as Wiz Khalifa, The Alchemist, The Roots, Billy Woods, ELUCID and many more, and established himself as one of the top names in independent Hip-Hop & R&B. Currently residing in Brooklyn NY, Womack is a member of the AES Board of Governors, and teaches at the Purchase Conservatory of Music.
IN THIS EPISODE, YOU'LL LEARN ABOUT:
Audio school: How to get the most out of it

Relationship building

How to approach artists to get them to work with you

How to pitch your services to a potential client

How to avoid awkwardness when talking about money with an artist

Working for free: How to make it worth your time

Getting credits on projects that you work on

Differentiating yourself from competition
To learn more about Paul "Willie Green" Womack, visit: https://www.williegreenmusic.com/
To learn more tips on how to improve your mixes, visit https://masteryourmix.com/
Download your FREE copy of the Ultimate Mixing Blueprint: https://masteryourmix.com/blueprint/
Get your copy of the #1 Amazon bestselling book, The Mixing Mindset – The Step-By-Step Formula For Creating Professional Rock Mixes From Your Home Studio: https://masteryourmix.com/mixingmindsetbook/
Join the FREE MasterYourMix Facebook community: https://links.masteryourmix.com/community
To make sure that you don't miss an episode, make sure to subscribe to the podcast on iTunes or on Android.
Have your questions answered on the show. Send them to questions@masteryourmix.com
Thanks for listening! Please leave a rating and review on iTunes!