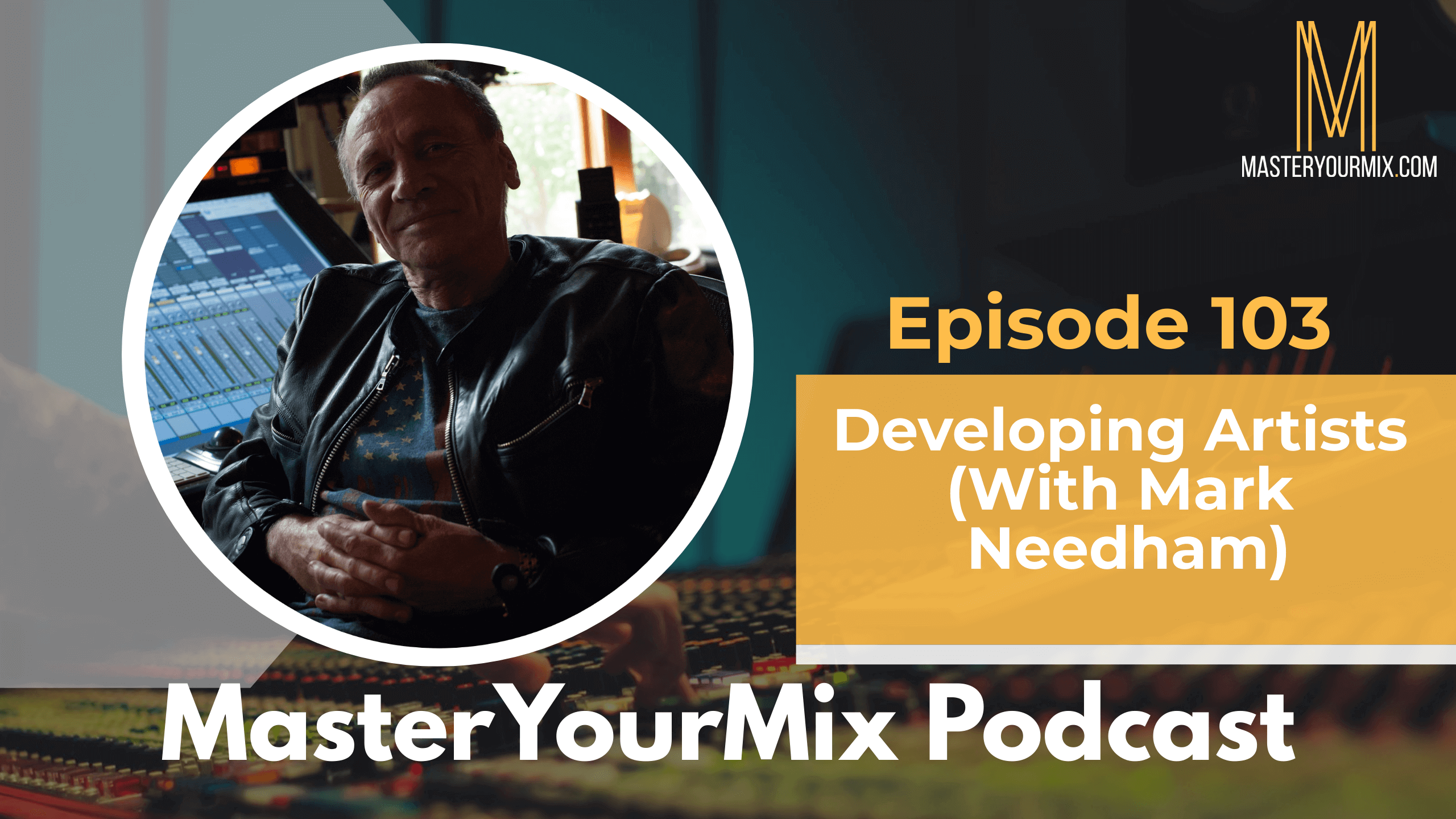 Mark Needham is a Los Angeles & Nashville based Grammy nominated record producer and mixer whose credits include a diverse array of internationally recognized superstar artists including The Killers, Fleetwood Mac, Imagine Dragons, Dolly Parton, Walk the Moon, Shakira, Pink, Moby, Chris Isaak, The Airborne Toxic Event and many more
IN THIS EPISODE, YOU'LL LEARN ABOUT:
What goes into artist development

How to diversify your clientele

Things you can do to build your career

The simplest way to network with artists

How to know if you've found the next big artist

Writing relatable lyrics

How to mix records that sound huge and cinematic

Integrating samples into your mixes

Creating the vision for your projects

Using saturation

Working with bands like Imagine Dragons and The Killers
To learn more about Mark Needham, visit: https://www.markneedham.com/
To learn more tips on how to improve your mixes, visit https://masteryourmix.com/
Download your FREE copy of the Ultimate Mixing Blueprint: https://masteryourmix.com/blueprint/
Get your copy of the #1 Amazon bestselling book, The Mixing Mindset – The Step-By-Step Formula For Creating Professional Rock Mixes From Your Home Studio: https://masteryourmix.com/mixingmindsetbook/
Join the FREE MasterYourMix Facebook community: https://links.masteryourmix.com/community
To make sure that you don't miss an episode, make sure to subscribe to the podcast on iTunes or on Android.
Have your questions answered on the show. Send them to questions@masteryourmix.com
Thanks for listening! Please leave a rating and review on iTunes!