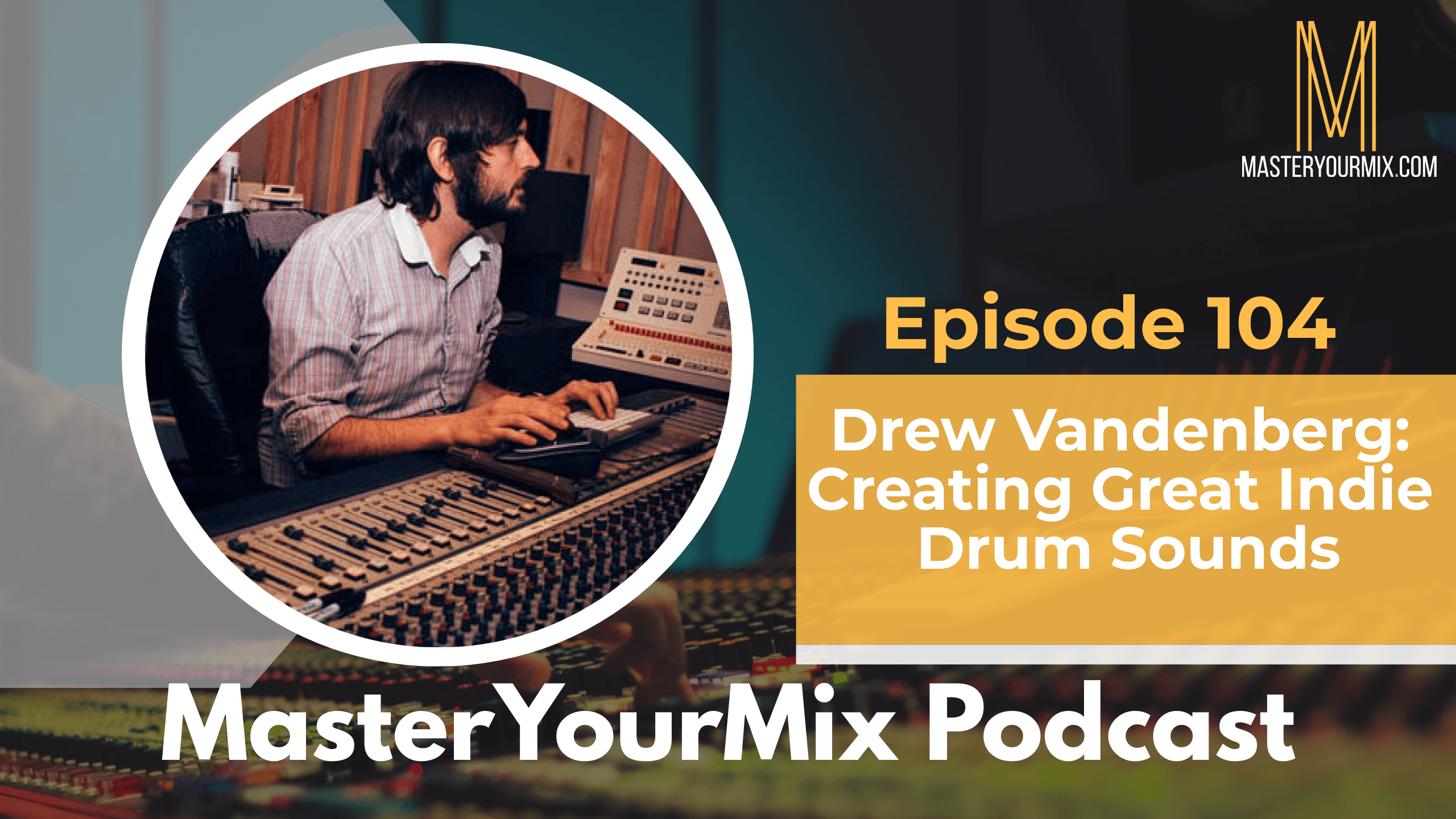 Drew Vandenberg is a recording engineer based in Athens, Georgia. He got an internship at Chase Park Transduction in Athens, GA when he was 16, and then went to college at Indiana University where he received a B.S. in Recording Arts. He's been working on records with people ever since. Some of his clients include: Faye Webster, Toro y Moi, SPELLLING, of Montreal, Kishi Bashi, Kristine Leschper, S.G. Goodman, Bambara, and Dent May. He was an assistant engineer on a Grammy Award winning album from Booker T. Jones.
IN THIS EPISODE, YOU'LL LEARN ABOUT:
Practicing your craft

Finding a balance of wet vs dry sounding tracks 

How to create depth in a mix without using reverb or delay

Getting great indie drum tones

How to baffle drums when recording

Using uncommon stereo mic techniques for overheads and room tracks

Why the 3:1 rule is so important

Understanding phase vs. polarity

Why you shouldn't time-align your multi-mic'd instruments

Giving back to charity with your audio skills
To learn more about Drew Vandenberg, visit: http://www.vbergindustries.com/
To learn more tips on how to improve your mixes, visit https://masteryourmix.com/
Download your FREE copy of the Ultimate Mixing Blueprint: https://masteryourmix.com/blueprint/
Get your copy of the #1 Amazon bestselling book, The Mixing Mindset – The Step-By-Step Formula For Creating Professional Rock Mixes From Your Home Studio: https://masteryourmix.com/mixingmindsetbook/
Join the FREE MasterYourMix Facebook community: https://links.masteryourmix.com/community
To make sure that you don't miss an episode, make sure to subscribe to the podcast on iTunes or on Android.
Have your questions answered on the show. Send them to questions@masteryourmix.com
Thanks for listening! Please leave a rating and review on iTunes!