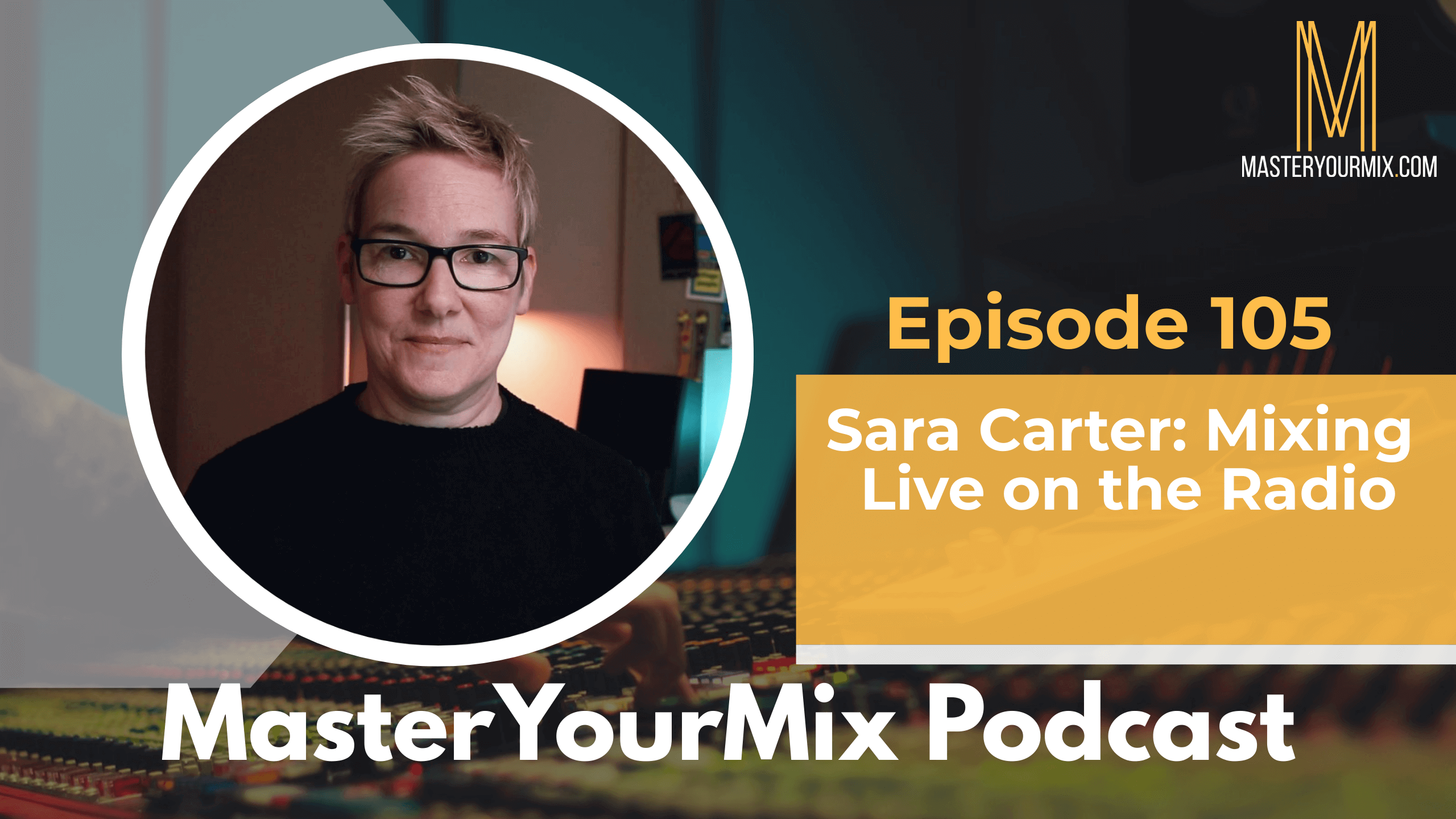 Sara Carter is a BBC trained, mixing and mastering engineer based in Hampshire, UK. Sara started recording and mixing music in the mid 90's as a hobby from a small home studio after playing guitar for many years. Then, in 2000 in a bold move, she decided to sell her house, give up her established career of 16 years and relocate to London to turn that hobby into her new full-time career. She studied at the SAE Institute in London gaining an Audio Engineering Diploma and soon after secured a position as a BBC Radio Studio Manager (sound engineer) working on the UK's most listened to radio shows, live music sessions and major music festivals across all of the BBC's main music networks. She also created the foley and sound effects on several radio drama productions and comedy shows. 
Above all, she relished working in the BBC's Maida Vale Studios where she developed her mixing and critical listening skills, working on sessions with a wide variety of artists from Crowded House to The Cure and Adele to The Black Keys to name just a few. She's been officially credited on records from Corrine Bailey Rae, KT Tunstall and Girls Aloud amongst others. In 2009, Sara decided to take a break from broadcasting and left the BBC to explore a different creative interest and became a Brewer in a small award-winning microbrewery (Yes, I know a bit random but it still involved mixing, just not music!). In recent years, however, she had felt a strong calling back to music and engineering, returning to the industry with her online mixing and mastering business called Music Mix Pro. Sara is passionate about mixing music and strives to exceed her clients' expectations and to make the whole process as rewarding as possible for both the artist and herself.
IN THIS EPISODE, YOU'LL LEARN ABOUT:
Putting in an effort to make great first impressions

Working in radio

The importance of working comfortably

How to make your songs sound great ont he radio

Embracing mic bleed

How to record live off the floor in a small space

Mixing with restraints

Building headphone mixes that will result in better performances

How to keep an objective perspective with your mixes

Taking breaks while mixing

Dealing with imposter syndrome
To learn more about Sara Carter, visit: https://musicmixpro.co.uk/
To learn more tips on how to improve your mixes, visit https://masteryourmix.com/
Download your FREE copy of the Ultimate Mixing Blueprint: https://masteryourmix.com/blueprint/
Get your copy of the #1 Amazon bestselling book, The Mixing Mindset – The Step-By-Step Formula For Creating Professional Rock Mixes From Your Home Studio: https://masteryourmix.com/mixingmindsetbook/
Join the FREE MasterYourMix Facebook community: https://links.masteryourmix.com/community
To make sure that you don't miss an episode, make sure to subscribe to the podcast on iTunes or on Android.
Have your questions answered on the show. Send them to questions@masteryourmix.com
Thanks for listening! Please leave a rating and review on iTunes!