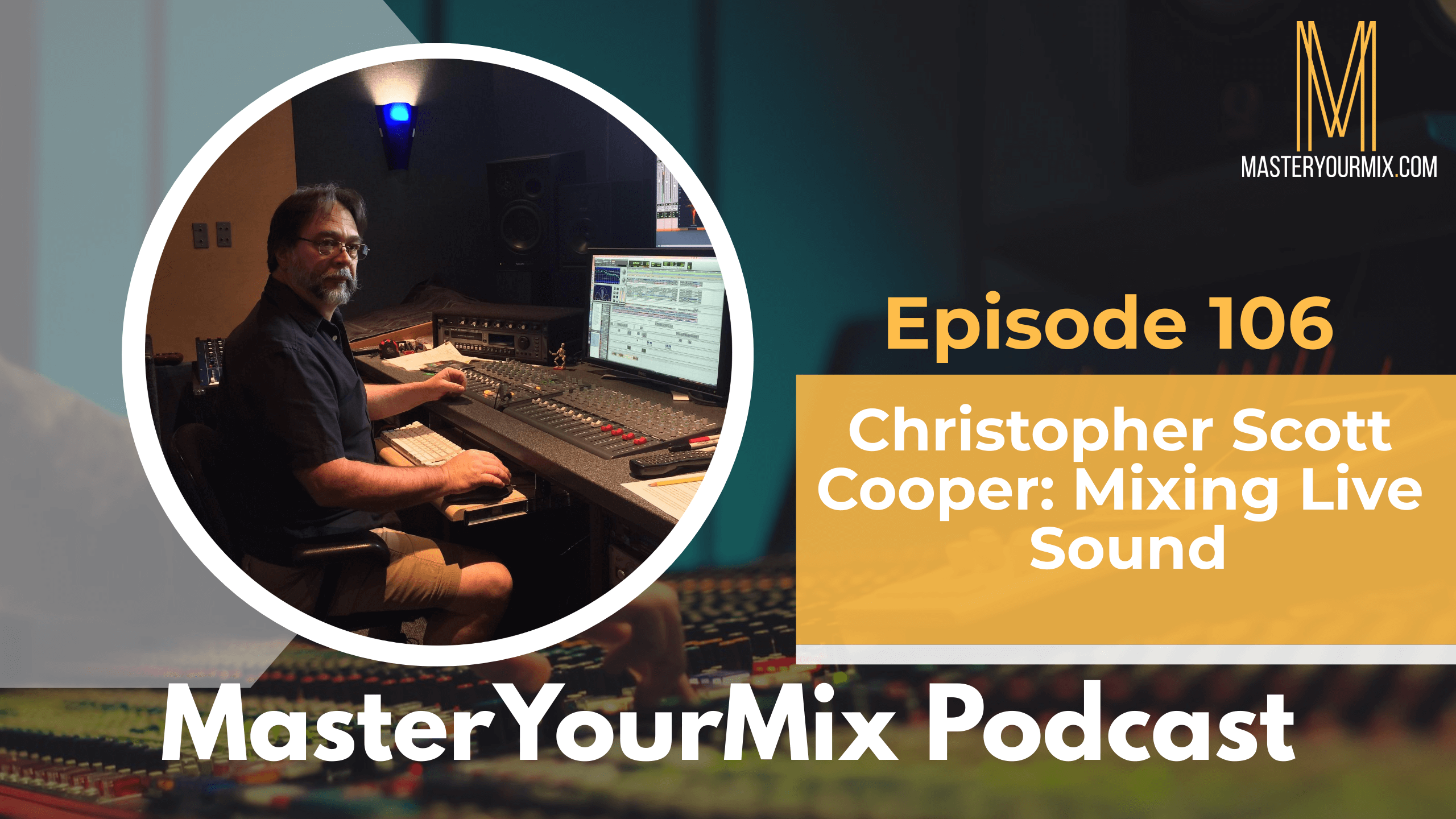 Christopher Scott Cooper has played guitar since age 5, composer/songwriter since age 15, and audio engineer/producer for the last 30+ years. Became a FOH mixer/Live Sound Engineer by default and spent the late 80s touring and providing services for many a band. In 1990 decided a new path in the studio was a better option and spent the next 15 years at Music Annex studios going from an intern to Chief Engineer. 15 years ago he chose the independent route and built a cozy high-end studio (Blue Seven Audio), and came full circle to being a FOH mixer again for the Fox Theatre in Redwood City and for various events and bands around the Bay Area. Experienced in live recording, live sound, sound effects capture, sound design, studio recording, toys, games, TV/Film, wiring, the system installs, computer/data management, electronics repair… all by necessity. He has also taught courses at Cogswell College and guest lectures at various Audio Institutions. Chris still writes and composes for his band New Sun, TV/Film, and various unusual ambient labels.
IN THIS EPISODE, YOU'LL LEARN ABOUT:
Learning by trial and error

The important foundations you need in the studio

Why live sound is the best way to learn how to mix

The difference between being a passive vs. active mixer

Why HPFs are your best friend in the studio and in live sound

What levels you should be recording at

Why 32-bit floating point is a great bit-rate to record at

Calibrating your ears to new spaces

The importance of diversification with your skills

Being good at troubleshooting

Why niching down isn't always a good idea
To learn more about Christopher Scott Cooper, visit:
https://www.youtube.com/user/blue7audio
To learn more tips on how to improve your mixes, visit https://masteryourmix.com/
Download your FREE copy of the Ultimate Mixing Blueprint: https://masteryourmix.com/blueprint/
Get your copy of the #1 Amazon bestselling book, The Mixing Mindset – The Step-By-Step Formula For Creating Professional Rock Mixes From Your Home Studio: https://masteryourmix.com/mixingmindsetbook/
Join the FREE MasterYourMix Facebook community: https://links.masteryourmix.com/community
To make sure that you don't miss an episode, make sure to subscribe to the podcast on iTunes or on Android.
Have your questions answered on the show. Send them to questions@masteryourmix.com
Thanks for listening! Please leave a rating and review on iTunes!