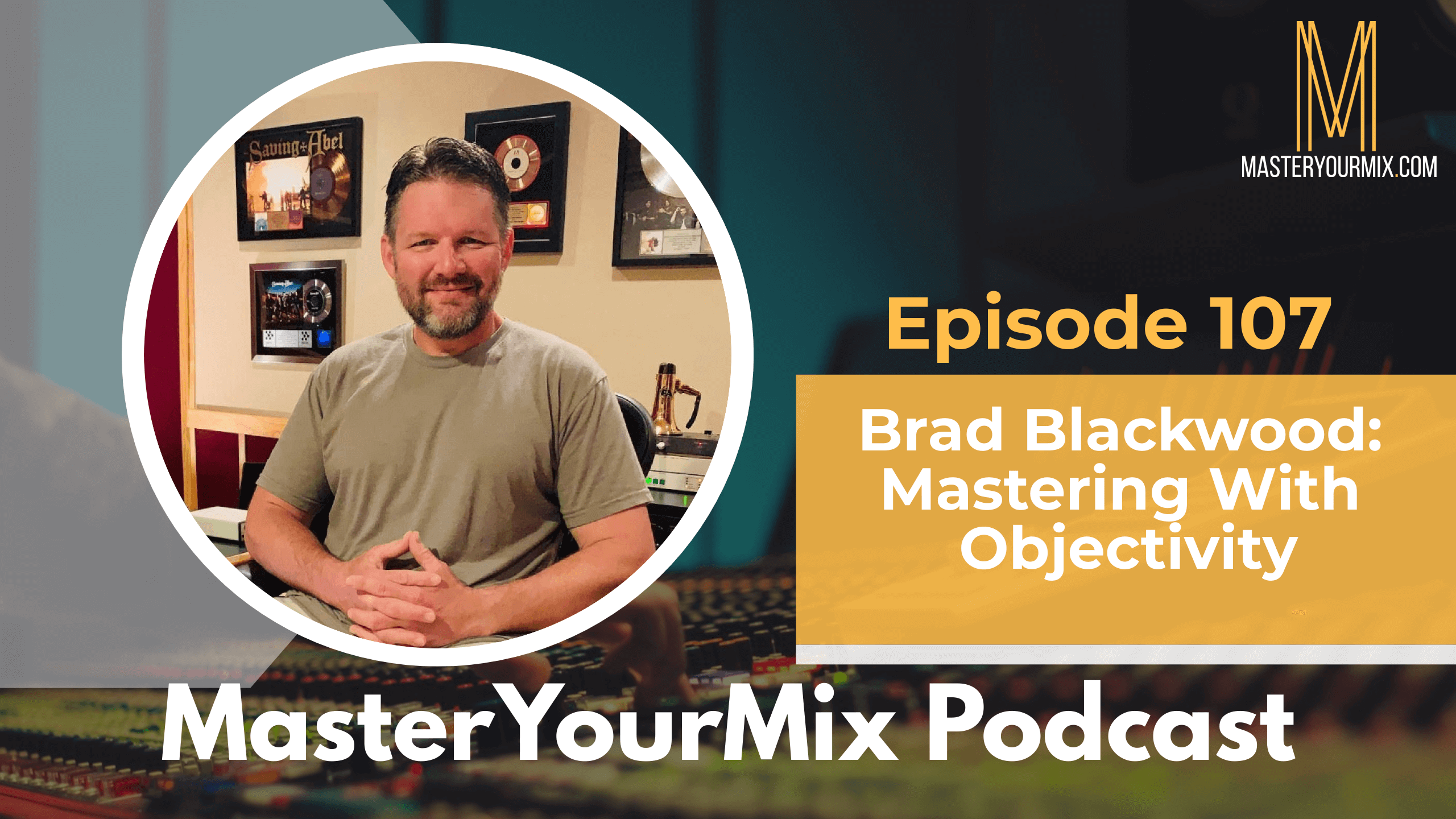 Brad Blackwood is a Grammy & Pensado award winning mastering engineer based in Memphis. Tennessee
He went to Full Sail, then moved to Memphis to hone his skills at the legendary Ardent Studios. After spending several years learning the ins and outs of recording and mixing, Brad turned his focus on resurrecting Ardent Mastering, a division which had closed years before. His success was immediate as he learned under and cultivated working relationships with producing and engineering greats such as John Hampton, John Fry, Jim Dickinson, Skidd Mills, and Jim Gaines.
In 2003, Brad decided to expand his services he offered his clients and the result is Euphonic Masters. His client base followed, allowing him to continue to work with a wide variety of artists including Maroon 5, Lamb of God, Korn, Alison Krauss & Union Station, the Black Eyed Peas, Sara Bareilles, Sick Puppies, Thursday, Saving Abel, the North Mississippi Allstars, Sister Hazel, and many more.
Over the course of his career, Brad has had the opportunity to work on a number of acclaimed projects, and in 2012 he became the first mastering engineer ever awarded the Grammy for Best Engineered Album, Non Classical for his work on Alison Krauss & Union Station's Paper Airplane. In 2014, Brad was also honoured to receive the first ever Pensado Award for the category of  'Master of Mastering'.
IN THIS EPISODE, YOU'LL LEARN ABOUT:
How to feel confident that your mixes will translate

Brad's morning routine to make sure that his ears are calibrated for mastering every day

Mastering in untreated studios vs pro spaces

Why you should diversify the genres of music you work on

Why you should listen to music as little as possible before mastering it

Mastering albums vs singles

What levels to aim for with your masters

Making different masters for multiple delivery platforms

Mastering with gear positioned behind you, rather than in front
To learn more about Brad Blackwood, visit: https://www.euphonicmasters.com/
To learn more tips on how to improve your mixes, visit https://masteryourmix.com/
Download your FREE copy of the Ultimate Mixing Blueprint: https://masteryourmix.com/blueprint/
Get your copy of the #1 Amazon bestselling book, The Mixing Mindset – The Step-By-Step Formula For Creating Professional Rock Mixes From Your Home Studio: https://masteryourmix.com/mixingmindsetbook/
Join the FREE MasterYourMix Facebook community: https://links.masteryourmix.com/community
To make sure that you don't miss an episode, make sure to subscribe to the podcast on iTunes or on Android.
Have your questions answered on the show. Send them to questions@masteryourmix.com
Thanks for listening! Please leave a rating and review on iTunes!