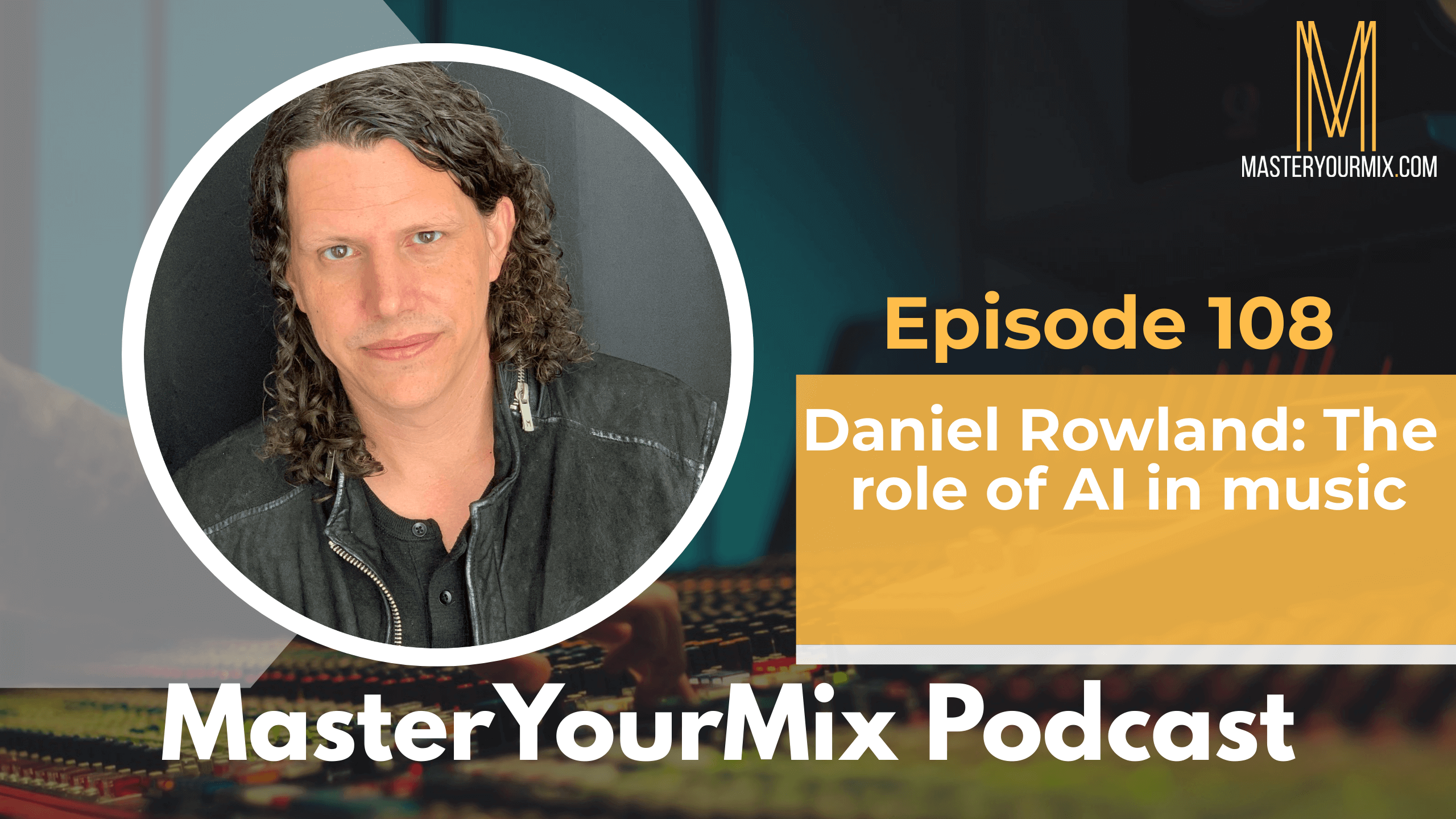 Daniel Rowland is an audio engineer, producer, educator, and music tech executive. He holds both a B.S and M.F.A in Music Technology, and is currently Head of Strategy and Partnerships at Montreal's LANDR Audio, and longtime professor at MTSU in Nashville.
Daniel has been part of numerous international tours; produced the music for an Oscar-winning Pixar film; and mastered multiplatinum/Grammy-nominated albums, while working on projects for artists as varied as Nine Inch Nails, Seal, Meek Mill, Phillip Glass, and Gwen Stefani, along with dozens of Disney properties such as Star Wars and Marvel. 
Helping to grow LANDR to nearly 4 million users, Daniel has worked to refine their AI mastering engine and develop numerous virtual instruments, plugins, and other products, while crafting acquisition and partnerships deals with a wide range of startups and iconic brands/artists.
IN THIS EPISODE, YOU'LL LEARN ABOUT:
Using LANDR for mastering

Who is LANDR for and not for?

When you might want to use LANDR vs. when you shouldn't

Creative uses for LANDR 

How AI technology can be used in music

What the future of music technology looks like

Using AI for mixing

Finding the balance of embracing technology vs. holding onto traditional methods

ATMOS mixing & mastering

Should you be mixing your records with spatial audio in mind?

How to get started with mixing in Atmos
To learn more about Daniel Rowland, visit: https://www.rowland-studios.com/
To learn more about LANDR, visit: https://www.landr.com/
To learn more tips on how to improve your mixes, visit https://masteryourmix.com/
Download your FREE copy of the Ultimate Mixing Blueprint: https://masteryourmix.com/blueprint/
Get your copy of the #1 Amazon bestselling book, The Mixing Mindset – The Step-By-Step Formula For Creating Professional Rock Mixes From Your Home Studio: https://masteryourmix.com/mixingmindsetbook/
Join the FREE MasterYourMix Facebook community: https://links.masteryourmix.com/community
To make sure that you don't miss an episode, make sure to subscribe to the podcast on iTunes or on Android.
Have your questions answered on the show. Send them to questions@masteryourmix.com
Thanks for listening! Please leave a rating and review on iTunes!