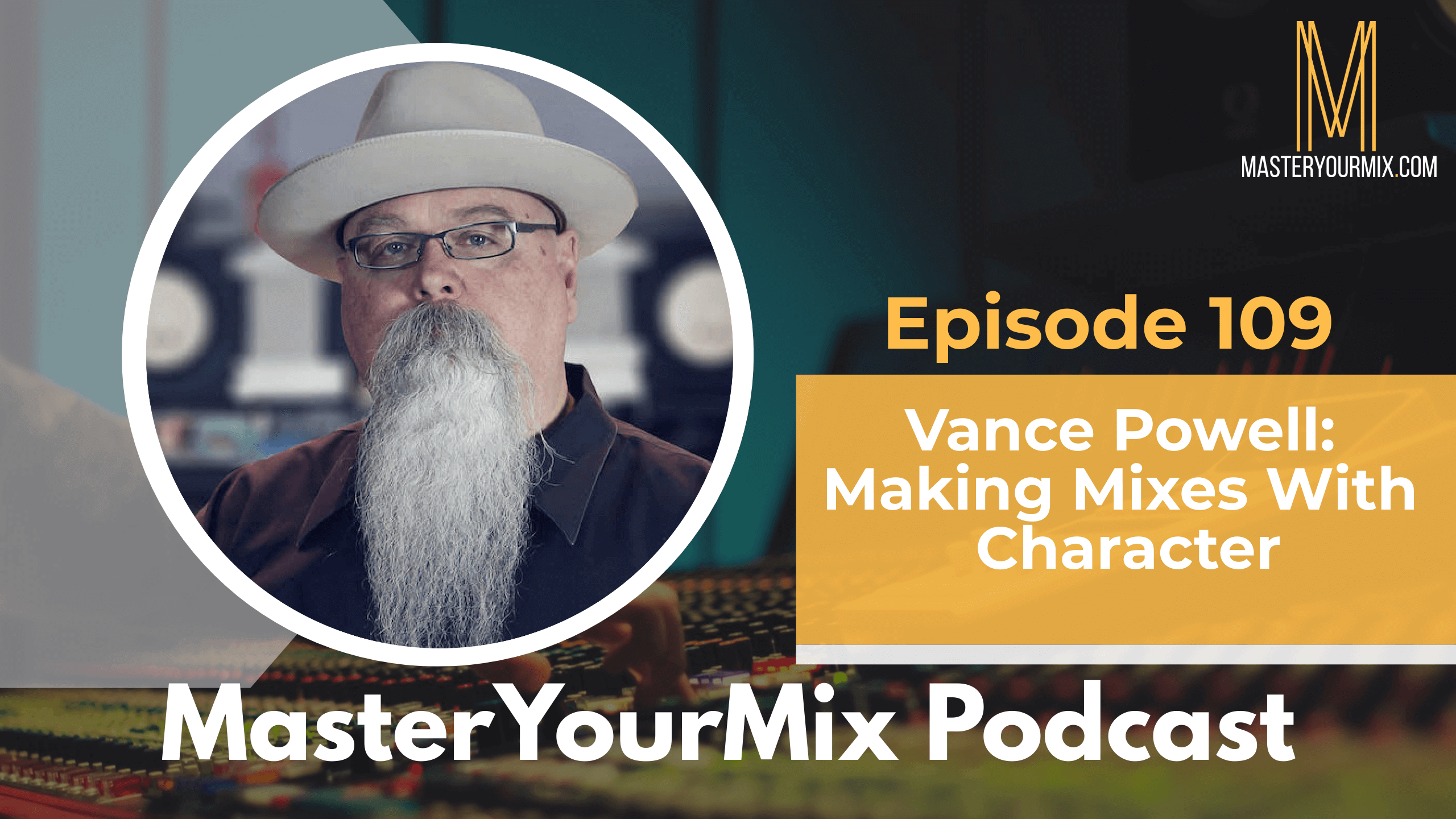 Vance Powell is an American six-time Grammy Award winning record producer, engineer and mixer. His credits include Phish, Chris Stapleton, Jack White, Tyler Bryant & The Shakedown, The Raconteurs, The Dead Weather, The White Stripes, Arctic Monkeys, Wolfmother, Deadly Apples, Seasick Steve, Black Prairie, The Revivalists, Tinariwen, JEFF the Brotherhood, Daniel Ellsworth & The Great Lakes, and Martina McBride, among many others.
IN THIS EPISODE, YOU'LL LEARN ABOUT:
Working with Jack White and Chris Stapleton

How his live sound experience influences his work in the studio

The importance of "making decisions" while tracking

Why he doesn't edit his tracks

Should you record with a click track?

Imposter syndrome: How to learn from it

Why doing "shootouts" is a bad idea

Reverb vs delay: When it's better to use one vs the other

Using saturation: 

How to dial it in

Where to use it

His go-to pedals for saturation

How using tape can give your drums a bigger sound

Mixing Snare:

How to make your snares sound more like a note vs a quick hit

His go-to compression settings

How to use a transient designer

How to get the right tuning

How to create ambience through mic positioning
To learn more about Vance Powell, visit: http://www.sputniksound.com/vance/
To learn more tips on how to improve your mixes, visit https://masteryourmix.com/
Download your FREE copy of the Ultimate Mixing Blueprint: https://masteryourmix.com/blueprint/
Get your copy of the #1 Amazon bestselling book, The Mixing Mindset – The Step-By-Step Formula For Creating Professional Rock Mixes From Your Home Studio: https://masteryourmix.com/mixingmindsetbook/
Join the FREE MasterYourMix Facebook community: https://links.masteryourmix.com/community
To make sure that you don't miss an episode, make sure to subscribe to the podcast on iTunes or on Android.
Have your questions answered on the show. Send them to questions@masteryourmix.com
Thanks for listening! Please leave a rating and review on iTunes!