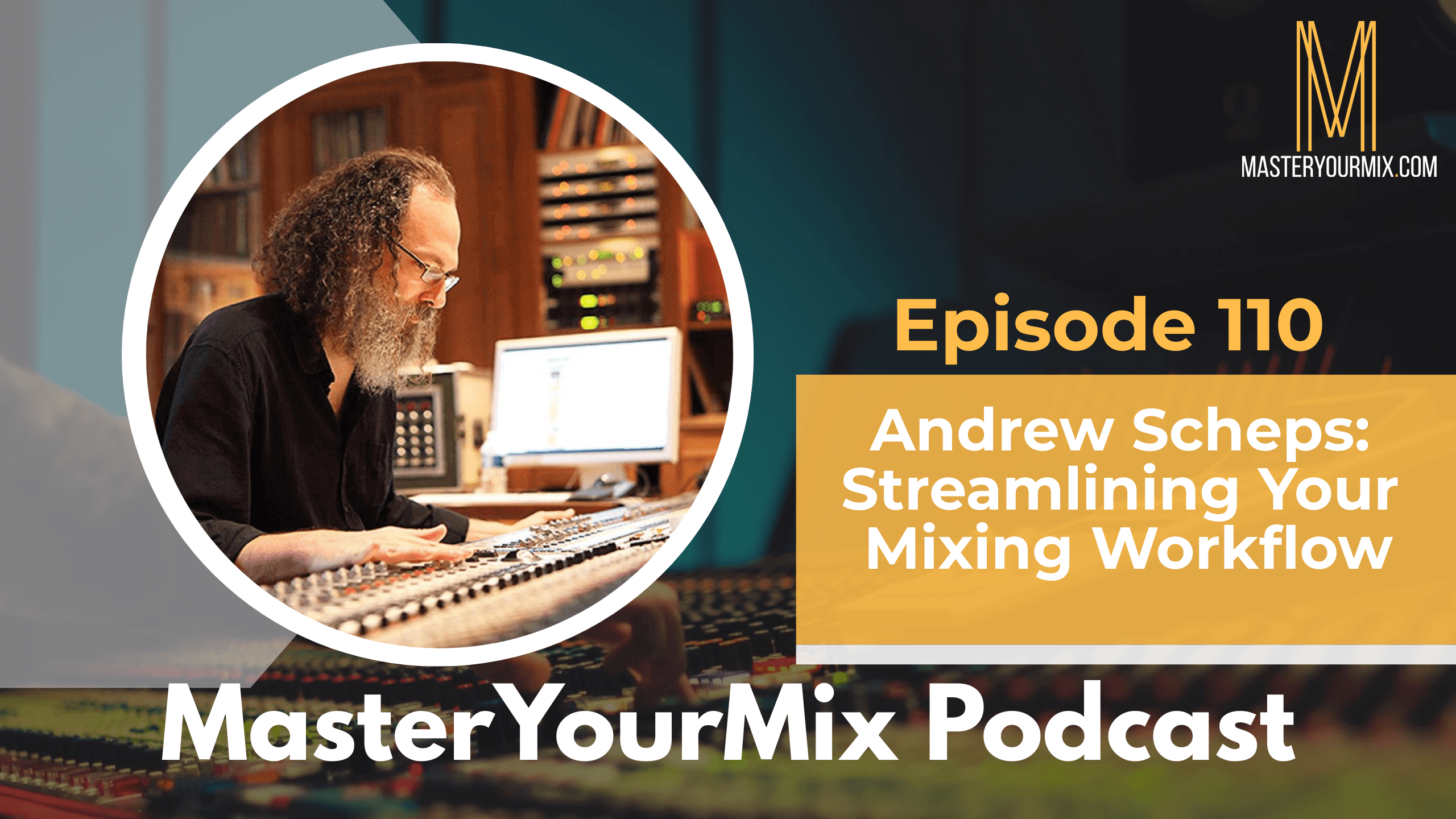 A Long Island native who got his start playing jazz trumpet, Andrew Scheps has mixed records for artists such as the Red Hot Chili Peppers, Adele, Metallica, Jay-Z and many others. After graduating from the Recording Engineering Program at the University of Miami, he spent some time working for New England Digital as a field service technician for the Synclavier, one of the first digital synthesizers / samplers / workstations, then on the road with Stevie Wonder (as a keyboard tech) and Michael Jackson (mixing live sound), before settling in LA.
Having got into mixing a few years before the analog-to-digital revolution, Andrew worked with a collection of vintage gear at his Punkerpad West studio in Van Nuys, California, including a Neve Electronics BCM-10 with ten 1073s that were used for reference during the Waves Audio Scheps 73 plugin modeling process.
In July 2015, he made the switch to working completely "in the box"
Scheps is known for his balanced, modern sounding and often loud mixes. 
He is also the owner and president of Tonequake Records and Punkerpad UK (formerly Punker Pad West).
IN THIS EPISODE, YOU'LL LEARN ABOUT:
The importance of having skills that go beyond basic audio engineering

Diversifying your skills and musical genres

Being proactive vs reactive in the studio

Why he switched working on analog gear to being 100% in the box

Creating efficiencies in your workflow

How using macros will make you a better engineer

His go-to macros for saving time

Andrew's new app, Bounce Factory

The various mixes you should be delivering to every client

How he uses his "rear buss" system to make his mixes feel bigger

His approach to creating ambience in a mix

Various ways you can manipulate your plugins to get a cooler sound
To learn more about Andrew Scheps, visit: http://www.mcdman.com/scheps
To learn more tips on how to improve your mixes, visit https://masteryourmix.com/
Download your FREE copy of the Ultimate Mixing Blueprint: https://masteryourmix.com/blueprint/
Get your copy of the #1 Amazon bestselling book, The Mixing Mindset – The Step-By-Step Formula For Creating Professional Rock Mixes From Your Home Studio: https://masteryourmix.com/mixingmindsetbook/
Join the FREE MasterYourMix Facebook community: https://links.masteryourmix.com/community
To make sure that you don't miss an episode, make sure to subscribe to the podcast on iTunes or on Android.
Have your questions answered on the show. Send them to questions@masteryourmix.com
Thanks for listening! Please leave a rating and review on iTunes!
Photo Credit: Mix With The Masters