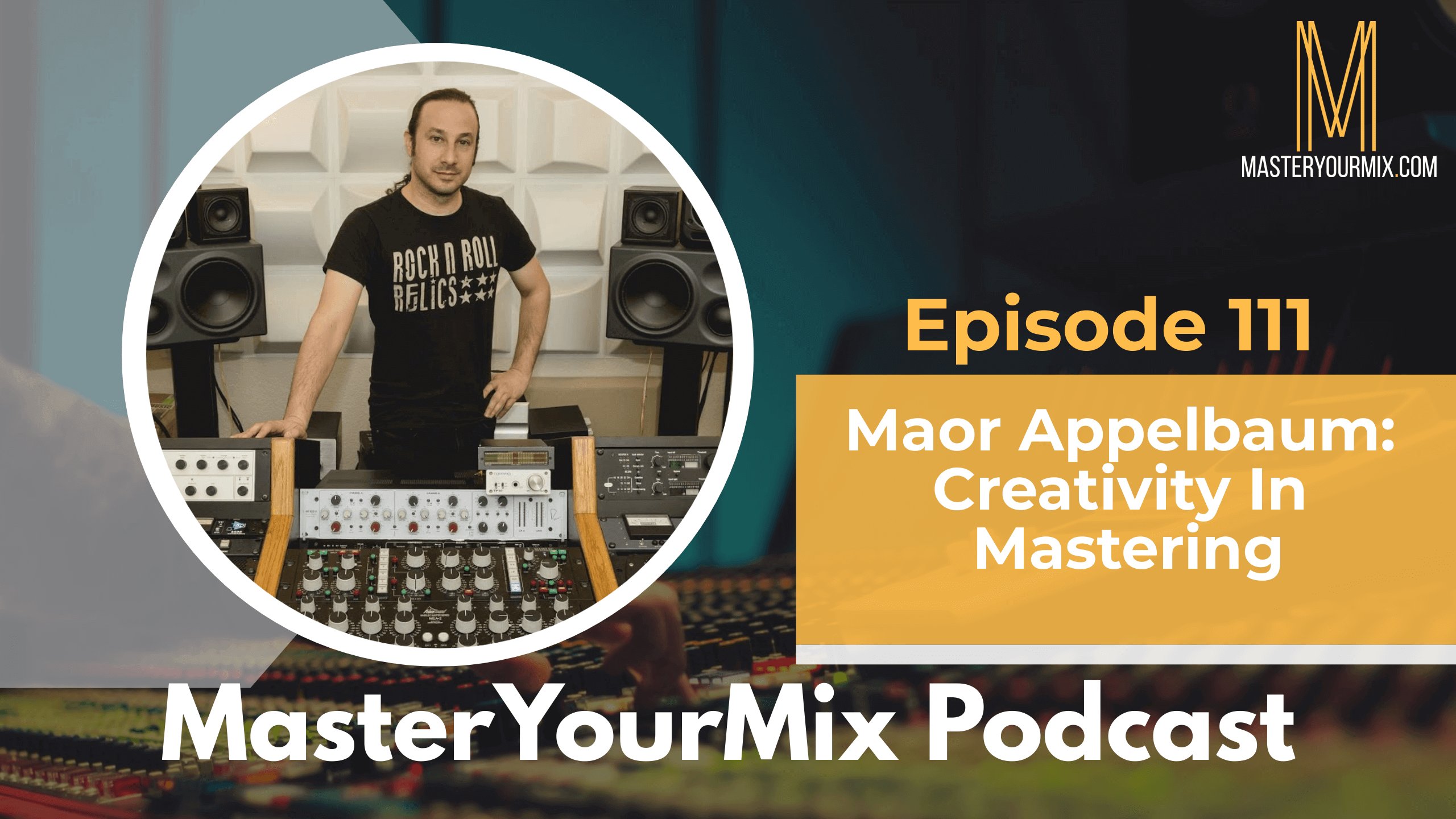 Maor Appelbaum is a mastering engineer and musician.
After working as staff engineer (mixing, recording and mastering) for famed record producer Sylvia Massy Shivy at Radiostar Studios in Weed, California, Maor moved to Los Angeles where he opened his private mastering suite.
Maor has had the pleasure of mastering recordings for major international acts such as: Rob Halford, Sepultura, Yngwie Malmsteen, Fates Warning, Cynic, The Prog Collective, Nekromantix, Armored Saint, Lita ford, Fight, Angra, Walter Trout, Treponem Pal, Seven The Hardway, Marco Mendoza, The Top Chops and more…
He has mastered the works of well-known music producers such as: Toby Wright, Justin Gray, Roy Z, Sylvia Massy, Gilby Clark, Warren Riker, Ryan Greene, Ulrich Wild, Fabrizio Grossi, Greg Hampton , Logan Mader, Stan Katayama, Ben Schigel, Mark Lewis, Jacob Hansen, Tue Madsen, Eyal Levi, Jason Suecof, Thomas Lang and more… Also, he does mastering for unsigned artists of all genres from all over the world.
IN THIS EPISODE, YOU'LL LEARN ABOUT:
Should a mastering engineer offer constructive criticism to their clients?

How to be tactful with client communication

Working with Sylvia Massey

How to be creative with mastering music

Understanding how your gear affects your sound

Remastering records: How to preserve the legacy of an artist

Building custom gear

Modeling hardware for plugins

What makes a great master?

How your portfolio helps you grow your career
To learn more about Maor Appelbaum, visit: https://maorappelbaum.com/
To learn more tips on how to improve your mixes, visit https://masteryourmix.com/
Download your FREE copy of the Ultimate Mixing Blueprint: https://masteryourmix.com/blueprint/
Get your copy of the #1 Amazon bestselling book, The Mixing Mindset – The Step-By-Step Formula For Creating Professional Rock Mixes From Your Home Studio: https://masteryourmix.com/mixingmindsetbook/
Join the FREE MasterYourMix Facebook community: https://links.masteryourmix.com/community
To make sure that you don't miss an episode, make sure to subscribe to the podcast on iTunes or on Android.
Have your questions answered on the show. Send them to questions@masteryourmix.com
Thanks for listening! Please leave a rating and review on iTunes!