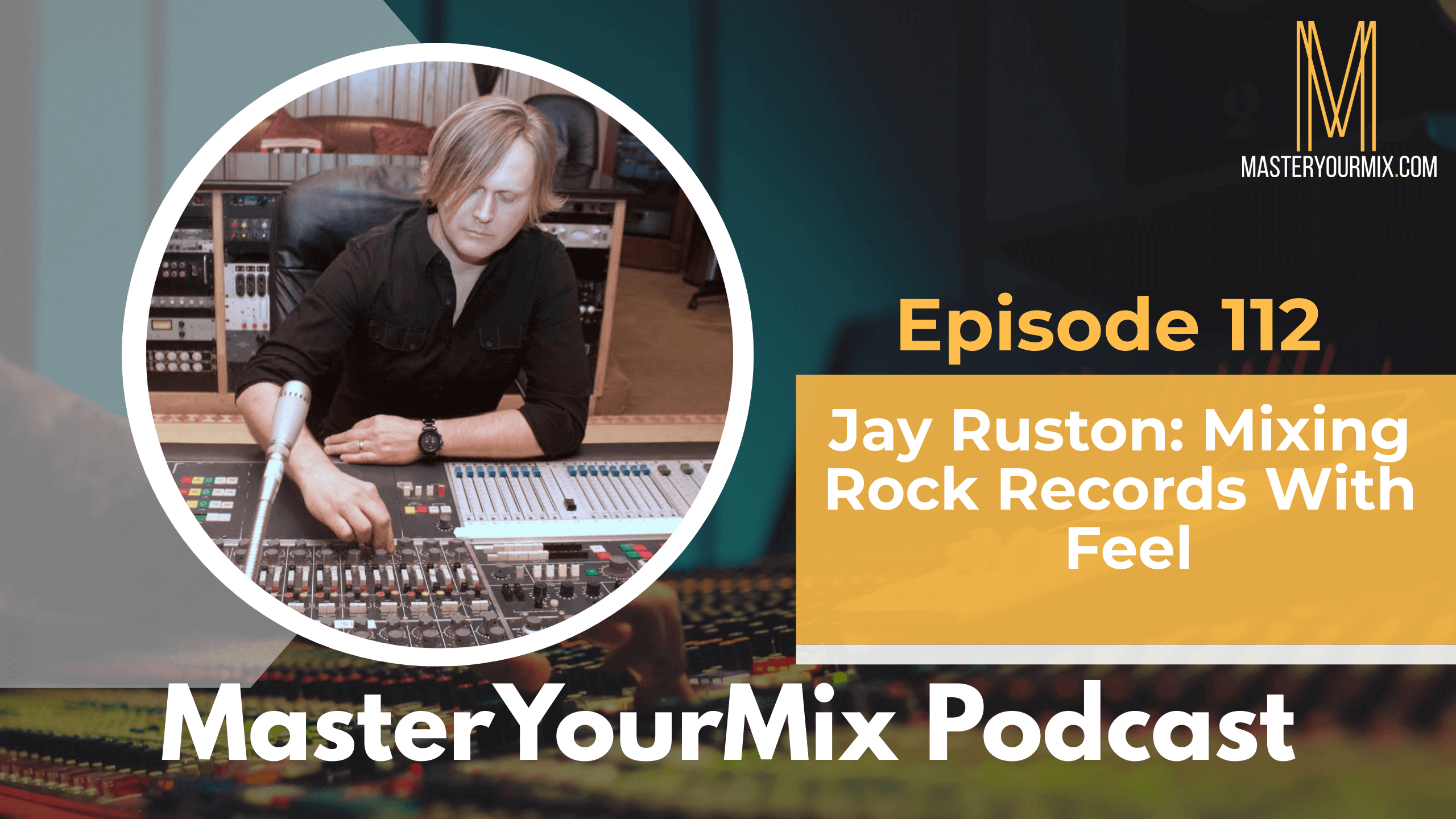 Jay Ruston began his recording career in Canada in the early 1990's, training under legendary producer Jack Richardson (Alice Cooper, Bob Seger, The Guess Who).  In 2003, Jay relocated to Los Angeles where he quickly fell in favor of producers such as Desmond Child and Peter Asher.  Since then, Jay has produced or mixed records for Anthrax, Steel Panther, Diana Ross, Wilson Philips, American Idol, Stone Sour, Meat Loaf, Better than Ezra, Killswitch Engage, Everclear, Bowling for Soup, Theory of a Deadman and many others.  Jay currently works from his studio in Sherman Oaks producing, mixing and mixing in 5.1 surround sound.
IN THIS EPISODE, YOU'LL LEARN ABOUT:
Stacking vocals & creating harmonies

Pushing singers to get great performances vs relying on tuning

Lessons learned from famed producer, Jack Richardson

Working for free to start your career

Working with Steel Panther

Writing lyrics with artists

To recording with click track or not

Tempo mapping

Preserving natural feel vs hyper-editing

Top-down mixing

Vocal compression for rock music
To learn more about Jay Ruston, visit http://jayruston.com/
To learn more tips on how to improve your mixes, visit https://masteryourmix.com/
Download your FREE copy of the Ultimate Mixing Blueprint: https://masteryourmix.com/blueprint/
Get your copy of the #1 Amazon bestselling book, The Mixing Mindset – The Step-By-Step Formula For Creating Professional Rock Mixes From Your Home Studio: https://masteryourmix.com/mixingmindsetbook/
Join the FREE MasterYourMix Facebook community: https://links.masteryourmix.com/community
To make sure that you don't miss an episode, make sure to subscribe to the podcast on iTunes or on Android.
Have your questions answered on the show. Send them to questions@masteryourmix.com
Thanks for listening! Please leave a rating and review on iTunes!