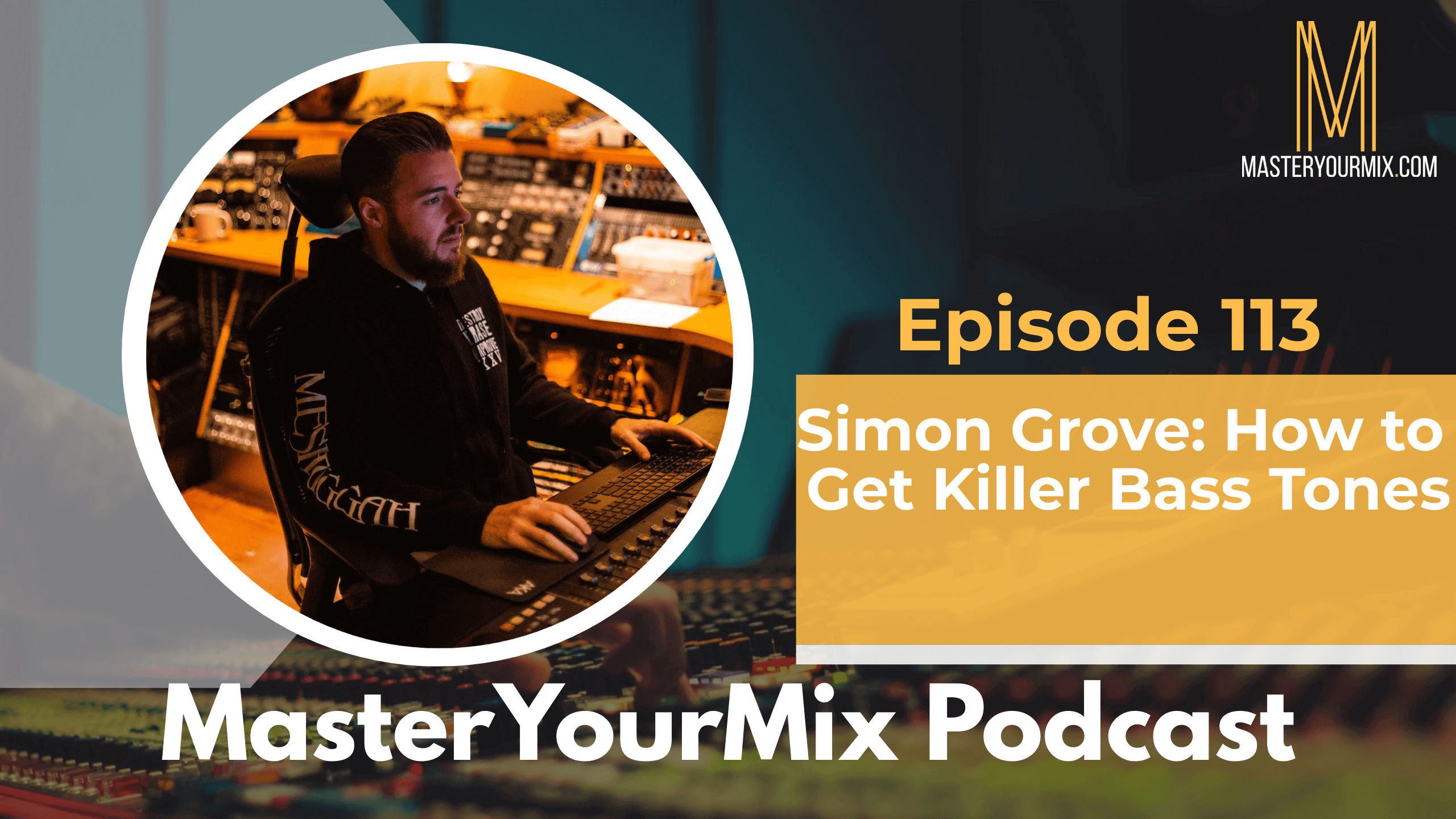 Simon Grove is a music producer based in Sydney, Australia.
Having an equally strong musical background as a bass player and guitarist, he is able to seamlessly bridge the division between engineer and musician. This allows him to create records with technical precision whilst retaining the music's intended character and dynamic. 
Simon has built a vast catalogue of clients from around the world including Protest The Hero, Plini, Intervals, Richard Henshall, Stephen Taranto, Owane, Tashka, and many more.
IN THIS EPISODE, YOU'LL LEARN ABOUT:
Becoming a session musician

What makes a great bass tone?

Using parallel processing on bass

Simon's live and in-studio signal chains for bass

Kick and bass relationships: Deciding whether the bass should sit above or below the kick drum

How to shape your kick drums to fit the tempo of your songs (to get more clarity out of them)

His plugin, Grovebass

How to make ghost notes be heard clearly in a mix

Giving snare drums their own space

How the thickness of a drum affects the tone

Why he avoids using gates on drums

Why editing is so important (even if you have great musicians and performances)

Working on instrumental music: How to give lead guitars their own space

Tracking techniques for getting tighter guitars

The importance of tuning for tone
To learn more about Simon Grove, visit https://simongrove.com/
To learn more about joining the MasterYourMix Academy, visit: http://masteryourmixacademy.com/
To get tips on how to improve your mixes, visit https://masteryourmix.com/
Download your FREE copy of the Ultimate Mixing Blueprint: https://masteryourmix.com/blueprint/
Get your copy of the #1 Amazon bestselling book, The Mixing Mindset – The Step-By-Step Formula For Creating Professional Rock Mixes From Your Home Studio: https://masteryourmix.com/mixingmindsetbook/
Join the FREE MasterYourMix Facebook community: https://links.masteryourmix.com/community
To make sure that you don't miss an episode, make sure to subscribe to the podcast on iTunes or on Android.
Have your questions answered on the show. Send them to questions@masteryourmix.com
Thanks for listening! Please leave a rating and review on iTunes!