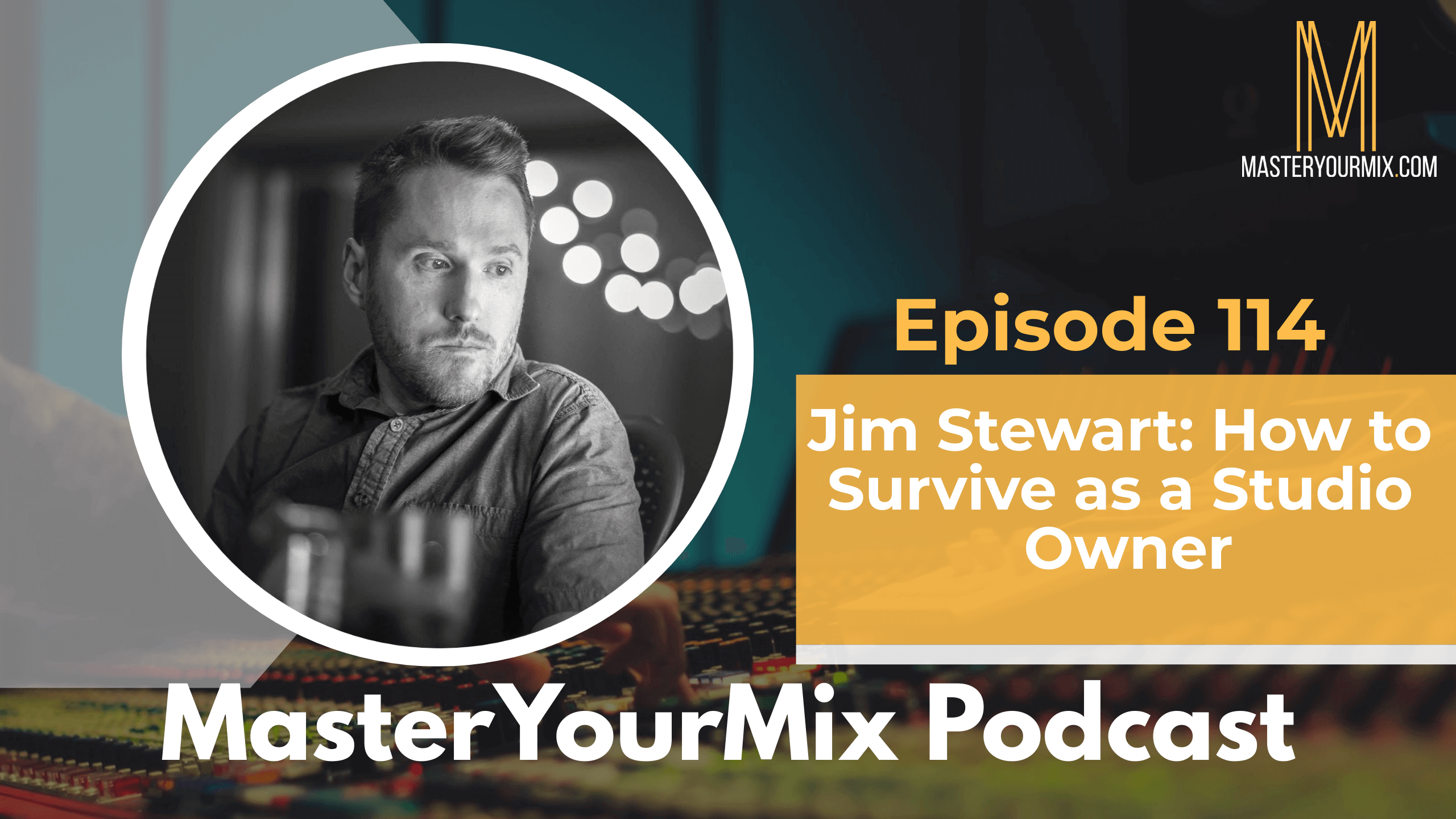 Jim Stewart is a Mixing Engineer and Producer based in Cleveland Ohio. Over the past 15 years he has worked with some of the most promising local, regional and national artists. Songs Jim has mixed, engineered or produced have been featured in tv shows, movies, commercials, as well as garnering millions of streams across streaming platforms.
IN THIS EPISODE, YOU'LL LEARN ABOUT:
Building your own studio

Working on a budget

Lessons learnt from failed studios

The important budgeting tip that can make or break your studio business

Getting clients for your studio

Growing your clientele beyond only local artists

Helping artists promote their music once they've recorded

The reason most band's record sales flop

Mixing cello in rock music

How to get your kick and bass to work together to create a solid low-end

Distorting bass

How to mix snares to sound big and fat

Using room samples to get more control over your drum tracks
To learn more about Jim Stewart, visit: https://www.jimstewartmixing.com/
To learn more tips on how to improve your mixes, visit https://masteryourmix.com/
Download your FREE copy of the Ultimate Mixing Blueprint: https://masteryourmix.com/blueprint/
Get your copy of the #1 Amazon bestselling book, The Mixing Mindset – The Step-By-Step Formula For Creating Professional Rock Mixes From Your Home Studio: https://masteryourmix.com/mixingmindsetbook/
Join the FREE MasterYourMix Facebook community: https://links.masteryourmix.com/community
To make sure that you don't miss an episode, make sure to subscribe to the podcast on iTunes or on Android.
Have your questions answered on the show. Send them to questions@masteryourmix.com
Thanks for listening! Please leave a rating and review on iTunes!