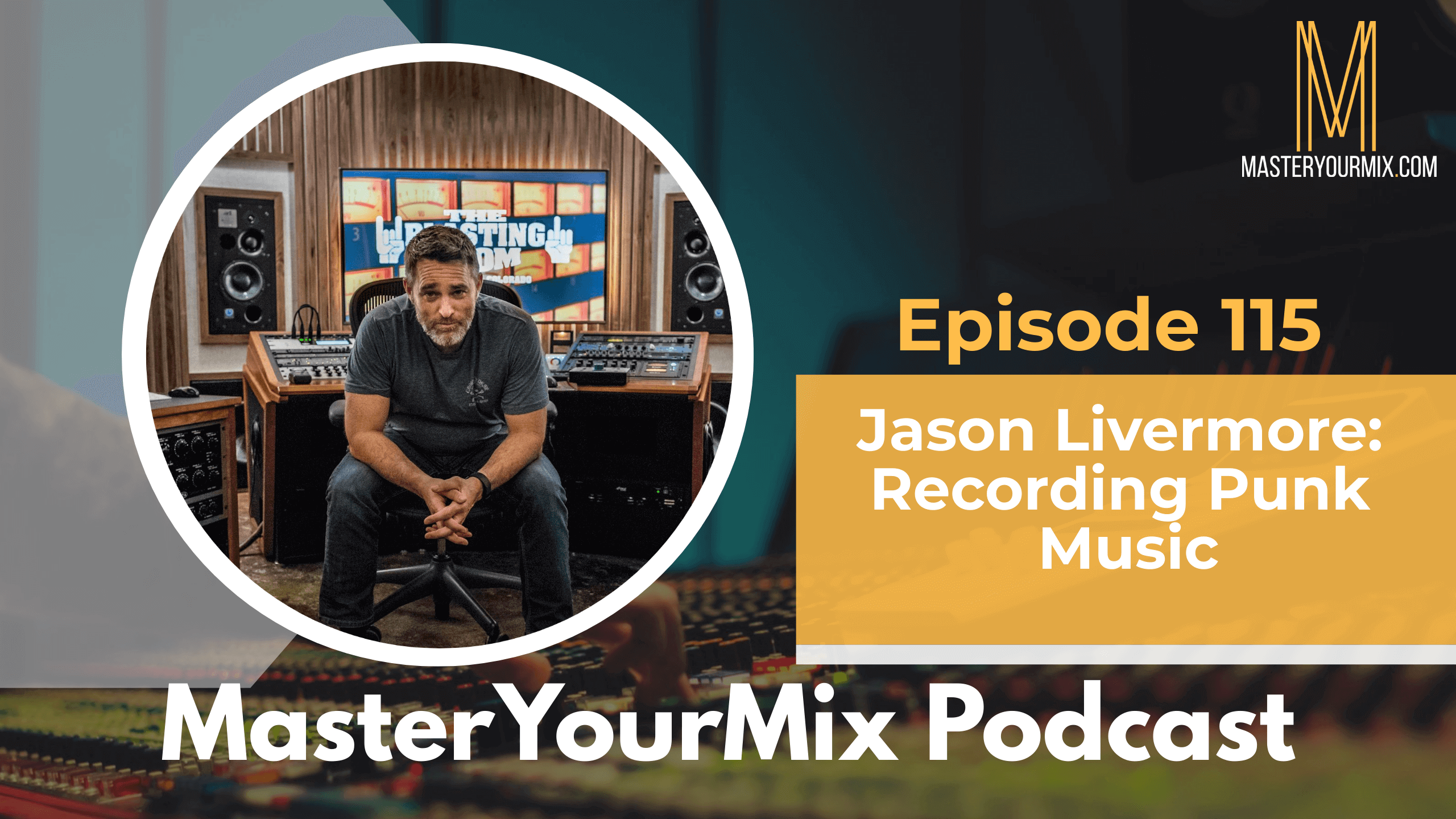 Jason Livermore received his first snare drum at the age of three. Years later, Jason took up bass and guitar, but returned to drums because he liked them better. In junior high Jason discovered punk rock. His first vinyl purchase was the infamous, "Milo Goes to College". He played in various bands throughout high school and college, recording some of these himself. After college, he decided that recording was probably going to be cooler than selling beer for Miller, his job at the time. 
Upon hearing that ALL was opening the Blasting Room in 1994, he moved to Fort Collins to land the job of a lifetime. Jason has been working at the studio ever since and in 2015 he became co-owner alongside Bill Stevenson. He has worked on about 95% of the albums that have come out of the studio. Jason has also played drums for Wretch Like Me, Drag the River, Bill The Welder, Soul City Missionaries, and The Virginia Sisters.
IN THIS EPISODE, YOU'LL LEARN ABOUT:
Finding trust in yourself that you know what you are doing

Mixing punk drums

How a drummer's technique will change your approach to micing and tuning

How to tune drums

To polish your tracks or keep them raw? How to know when to edit

Creating tempo maps

How a particular type of guitar bridge cut his recording time in half

Choosing string gauges for getting the most clarity with your guitars

How to set up multi-amp blends

Using phase alignment tools
To learn more about Jason Livermore, visit: https://theblastingroom.com/To learn more tips on how to improve your mixes, visit https://masteryourmix.com/
Download your FREE copy of the Ultimate Mixing Blueprint: https://masteryourmix.com/blueprint/
Get your copy of the #1 Amazon bestselling book, The Mixing Mindset – The Step-By-Step Formula For Creating Professional Rock Mixes From Your Home Studio: https://masteryourmix.com/mixingmindsetbook/
Join the FREE MasterYourMix Facebook community: https://links.masteryourmix.com/community
To make sure that you don't miss an episode, make sure to subscribe to the podcast on iTunes or on Android.
Have your questions answered on the show. Send them to questions@masteryourmix.com
Thanks for listening! Please leave a rating and review on iTunes!