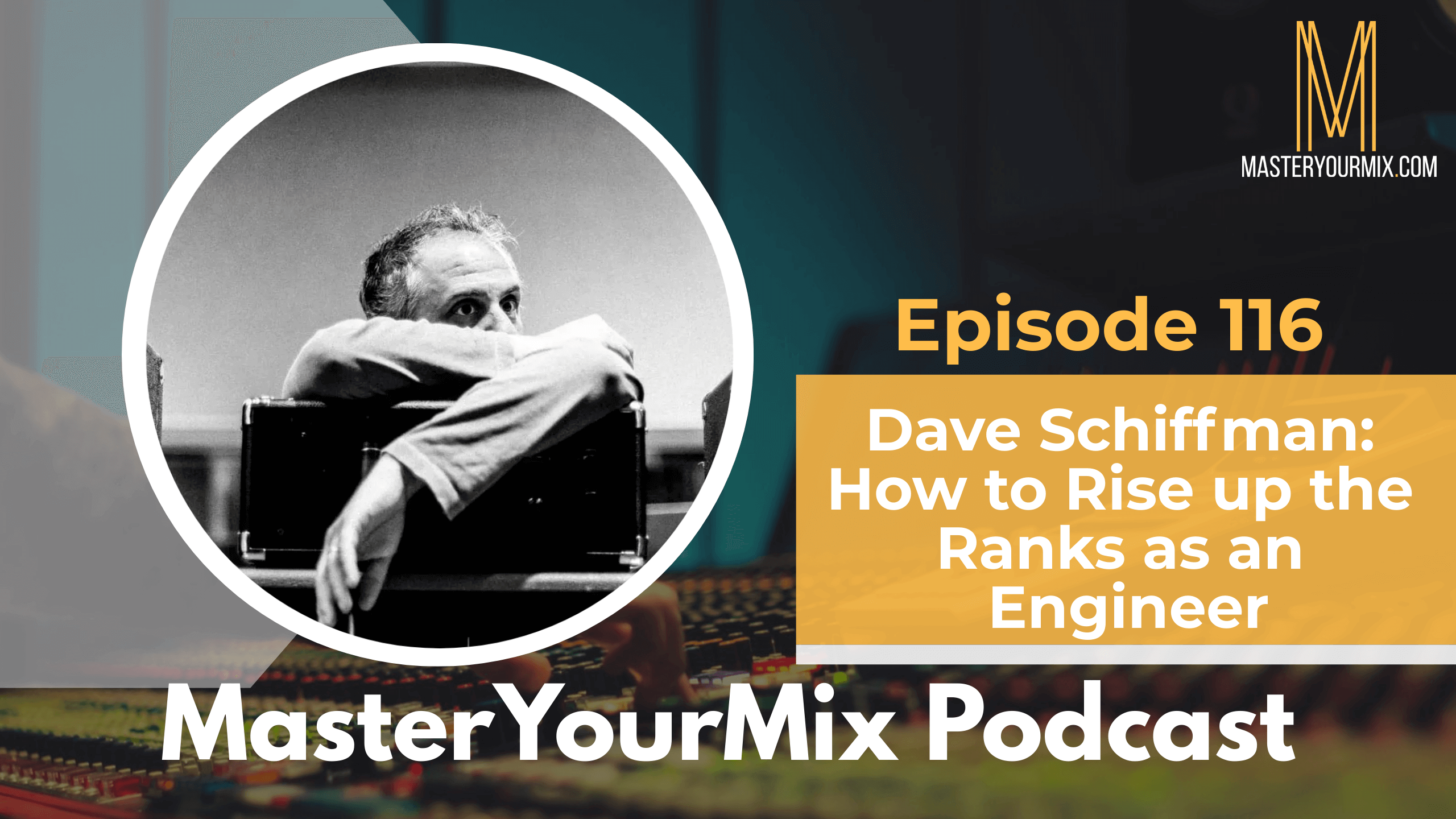 Grammy Winner and Multi–Platinum selling producer, mixer, and engineer came up the ranks as Rick Rubin's engineer. Together they produced monster hits such as Red Hot Chili Peppers' 'Californication', System Of A Down's 'Toxicity', which reached # 1 on Billboard, certified double platinum, and earned multiple awards and nominations. They also produced 'Hypnotize' which once again hit Billboard #1 and led the band to be the first-ever rock outfit to have two #1 LPs in one year.
Dave's production and mixes have topped the charts recently with The Strumbellas Hope from which the single 'Spirits' hit #1 on the Billboard Alternative charts, took home the Juno Award for Single of the Year (2016), received an iHeart Radio's Best New Artist nomination, and won Much Music's Best Alternative Video. 
Dave produced Pup's 2019 'Morbid Stuff' which debuted #1 on multiple Billboard charts including Rock, Heatseekers, Alternative, and Independent Albums – it also landed at #14 on Billboard top 200 charts. The album went on to be shortlisted for the prestigious Canadian Juno Award for Album of The Year. 
Dave has also worked on Smashing Pumpkins' latest album CYR, The Killers' critically acclaimed LP Imploding The Mirage, Grammy Award-winning album Father Of The Bride by Vampire Weekend, and Haim's Days Are Gone, which reached #2 on both the Billboard top Rock and Alternative charts.
IN THIS EPISODE, YOU'LL LEARN ABOUT:
Adapting to the different ways different studios work

Navigating subjectivity and understanding the "right way" to do things

Being proactive and creating opportunities for yourself

Overcoming imposter syndrome to take advantage of opportunities when they present themselves

Deciphering the vocabulary people use in the studio

Recording Chris Cornel's vocals

Stories from working with System Of A Down and Jimmy Eat World

How to dial in the right amount of drive with guitars

Getting heavy guitar tones that still have clarity

Double-tracking vs multi-amping

How to make a living as an engineer

Why there is a massive opportunity for engineers who understand ATMOS

Dave's predictions on the future of ATMOS
To learn more about Dave Schiffman, visit: http://daveschiffmanmusic.com/
To learn more tips on how to improve your mixes, visit https://masteryourmix.com/
Download your FREE copy of the Ultimate Mixing Blueprint: https://masteryourmix.com/blueprint/
Get your copy of the #1 Amazon bestselling book, The Mixing Mindset – The Step-By-Step Formula For Creating Professional Rock Mixes From Your Home Studio: https://masteryourmix.com/mixingmindsetbook/
Join the FREE MasterYourMix Facebook community: https://links.masteryourmix.com/community
To make sure that you don't miss an episode, make sure to subscribe to the podcast on iTunes or on Android.
Have your questions answered on the show. Send them to questions@masteryourmix.com
Thanks for listening! Please leave a rating and review on iTunes!