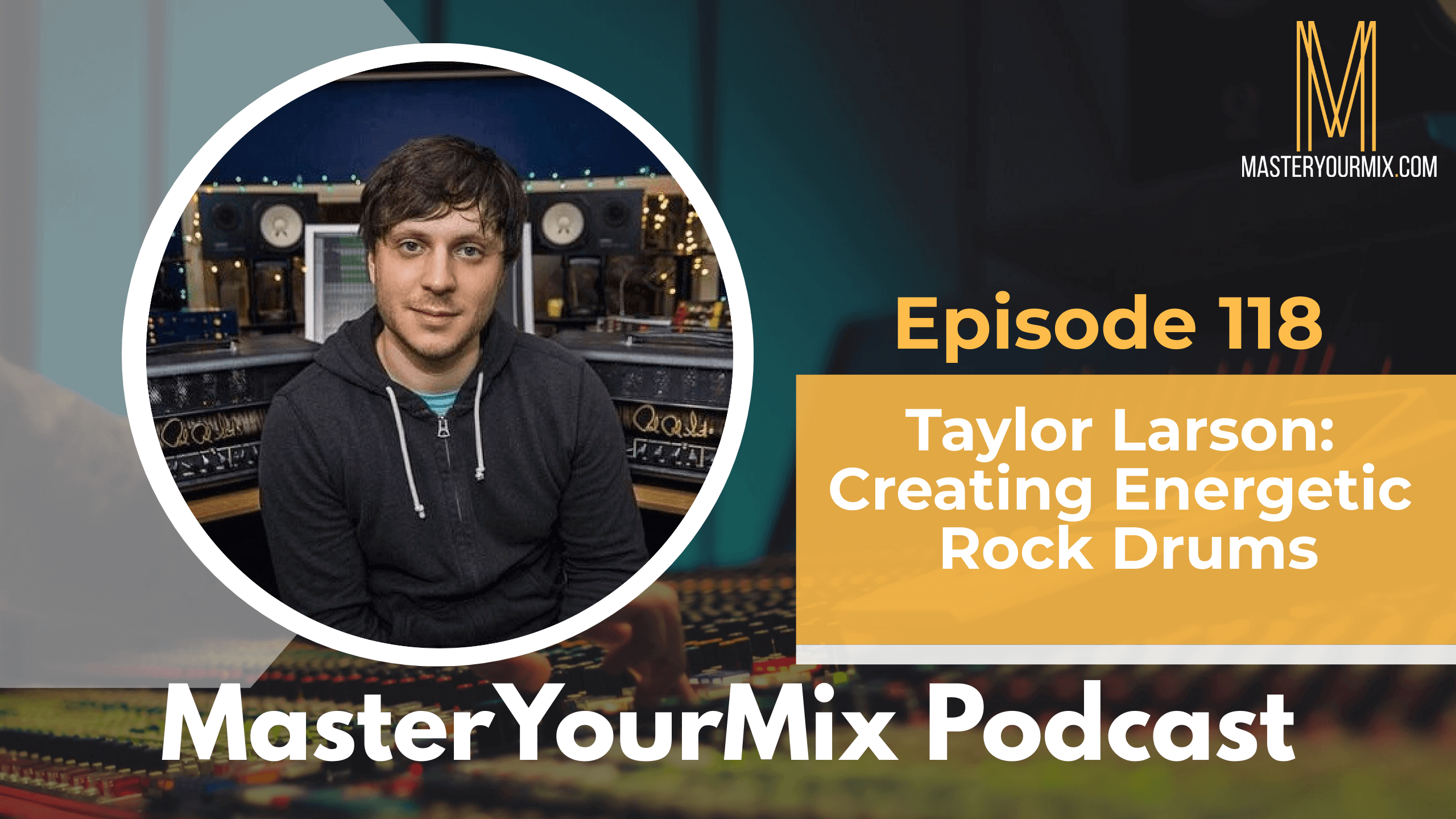 Taylor Larson is a record producer, mixer, and audio engineer who has worked with artists such as Asking Alexandria, Periphery, From First to Last, I See Stars, Veil of Maya, Within Temptation, The Dangerous Summer, Conditions, and Sky Eats Airplane. He is also the guitarist of The Evening.
IN THIS EPISODE, YOU'LL LEARN ABOUT:
Making sacrifices to work in audio

Using reference tracks to make you a better engineer

How to create energy in a mix

Recording drums that hit hard

The secret tip John Feldmann uses for recording drums that sound big

Breaking the "rules" of audio

Creating sustain for your drums

A simple trick for getting ghost notes to be clearly heard

Why dynamics aren't always important
To learn more about Taylor Larson's company, MixWave, visit: https://www.mixwave.net/
To learn more tips on how to improve your mixes, visit https://masteryourmix.com/
Download your FREE copy of the Ultimate Mixing Blueprint: https://masteryourmix.com/blueprint/
Get your copy of the #1 Amazon bestselling book, The Mixing Mindset – The Step-By-Step Formula For Creating Professional Rock Mixes From Your Home Studio: https://masteryourmix.com/mixingmindsetbook/
Join the FREE MasterYourMix Facebook community: https://links.masteryourmix.com/community
To make sure that you don't miss an episode, make sure to subscribe to the podcast on iTunes or on Android.
Have your questions answered on the show. Send them to questions@masteryourmix.com
Thanks for listening! Please leave a rating and review on iTunes!