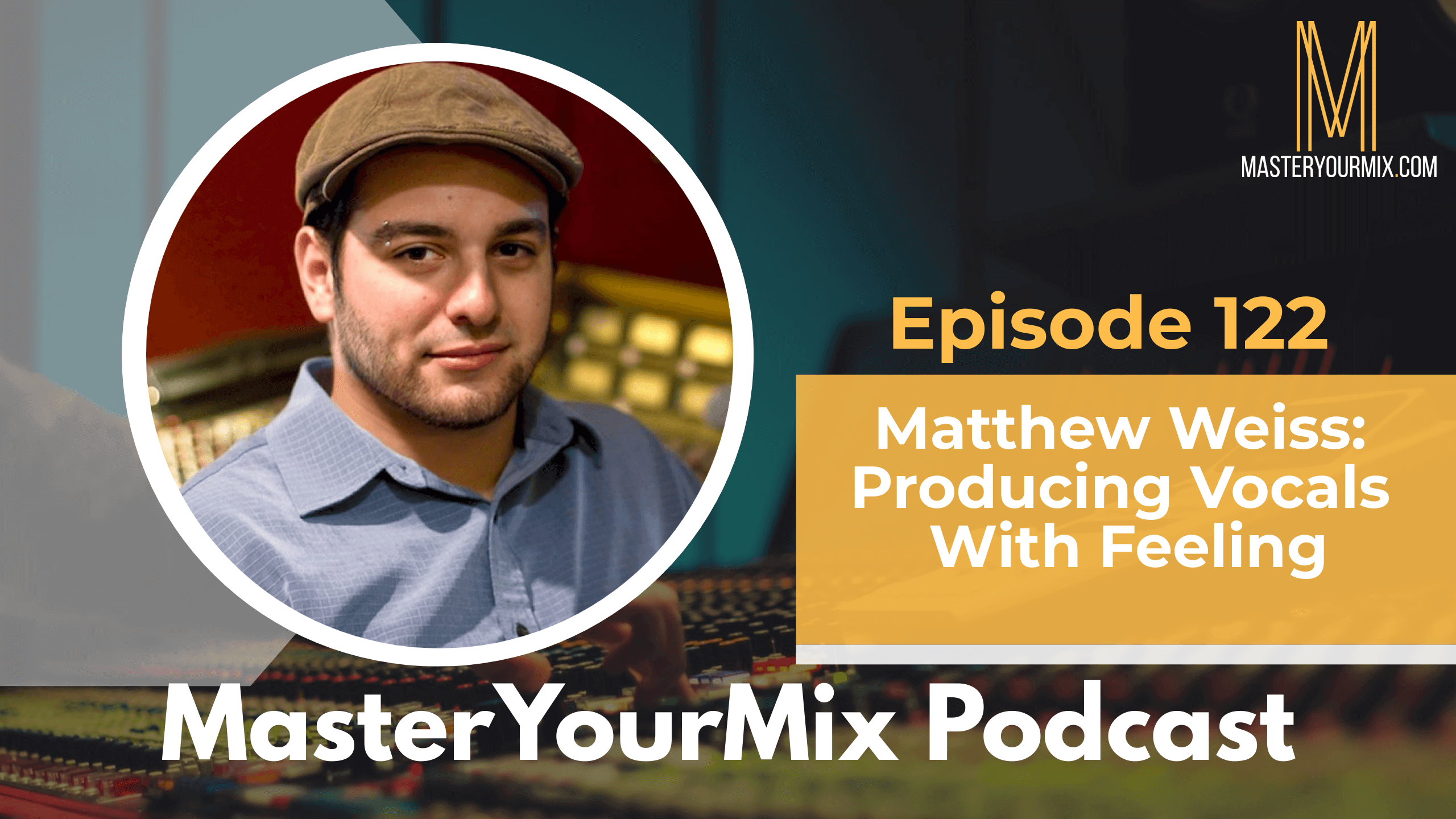 Born in Philadelphia, 1984; Matthew Weiss was raised by his mother, a doll sculptor, and his step-father, a jazz pianist. He studied clarinet, piano, drums, guitar and voice, but his favorite instrument was a Roland Groovebox 303 his step-father bought for him as a birthday gift.

 Matthew attended Sarah Lawrence College for Musical Composition and Theory, where, as a freshman, he became the head sound technician. His job required recording and rendering all the concerts held on campus. While Matthew loved writing music, he soon discovered he loved recording music even more.
 In 2005, Matthew left school to pursue his interests as a recording engineer. In 2007 he took up a job at Studio E in Philadelphia, where he recorded overdubs for the Grammy Nominated album "The Othello Syndrome" by Uri Caine. Matthew worked as an in-house engineer until 2010 when he decided to begin freelancing. From that point, his focus shifted from recording work to mixing.
Between 2010 to 2016 he worked with high-profile clientele such as Ronnie Spector, Arrested Development, SisQo', Sonny Digital, and Dizzee Rascal. In 2013, Matthew mixed the album "Rosso" by King Midas which won the Norwegian Spellemann Award for Best Rock Album: 2013.
Matthew moved to Los Angeles in 2016 where he partnered with Kanye West's engineer Andrew Dawson running a commercial recording studio. A year later, Weiss became a technical consultant for the construction of a recording studio owned by multi-platinum recording artist Akon. Recognizing Matthew's talent, Akon asked him to be his personal recordist and mixing engineer. In 2019, Matthew received a Platinum plaque for engineering "Comentale" by Ozuna and Akon.
Matthew has recorded and mixed four albums and hundreds of B-sides with Akon. He has also mixed for artists Swae Lee, Jeremih, Chris Brown, Tory Lanez, Nicky Minaj, Becky G, Anitta, Rick Ross, Farruko, and Ozuna.
IN THIS EPISODE, YOU'LL LEARN ABOUT:
Transitioning from live sound to in studio

How to stand out as a studio intern

Getting great vocals

Getting vocals to feel locked in rhythmically

Using Autotune

How to use headphone cues to help capture better performances

Setting up your room to hear accurate low-end

Working with pre-processed samples

Analyzing your processes and learning to simplify
To learn more about Matthew Weiss, visit: http://weiss-sound.com/
To learn more tips on how to improve your mixes, visit https://masteryourmix.com/
Download your FREE copy of the Ultimate Mixing Blueprint: https://masteryourmix.com/blueprint/
Get your copy of the #1 Amazon bestselling book, The Mixing Mindset – The Step-By-Step Formula For Creating Professional Rock Mixes From Your Home Studio: https://masteryourmix.com/mixingmindsetbook/
Join the FREE MasterYourMix Facebook community: https://links.masteryourmix.com/community
To make sure that you don't miss an episode, make sure to subscribe to the podcast on iTunes or on Android.
Have your questions answered on the show. Send them to questions@masteryourmix.com
Thanks for listening! Please leave a rating and review on iTunes!