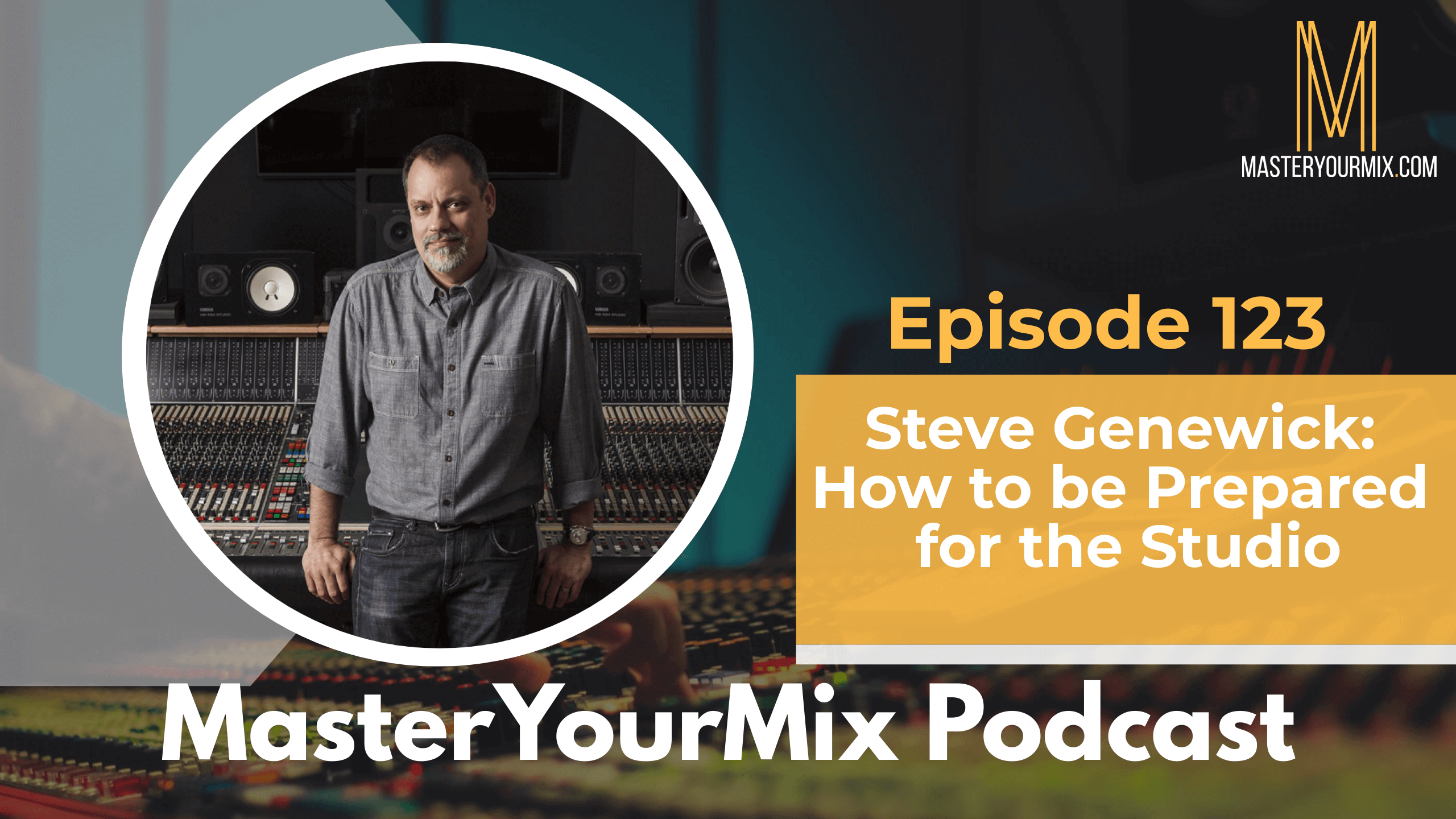 Grammy nominated recording engineer Steve Genewick has thirty years of experience, both as a studio and live recording and mix engineer. He has had the pleasure of working at legendary recording studios around the world such as Capitol Studios, United Recording, Village Recorders in LA, Abbey Road Studios in London, and La Fabrique in France.
Steve has worked primarily out of Capitol Studios as a staff engineer since 1994. At Capitol Studios he has worked with countless artists such as Elton John, Bastille, and Trisha Yearwood. Steve was also amongst the first of studio mixers to begin mixing music in Dolby Atmos, working with artists such as Beck, Gregory Porter, LL Cool J and Nial Horan and on the popular video game Apex Legends. In 2017 he received the Pensado Award for Best Recording Engineer, and he was a part of the Universal Audio and Capitol Studios Team that won a TEC Award for the Capitol Chambers plugin at the 2020 NAMM Conference.
For the last 20 years, Steve has had the great honor of collaborating with 23 time Grammy award winning engineer/producer Al Schmitt, working with artists such as Diana Krall, Chris Botti, Gladys Knight, Neil Young, George Benson, Quincy Jones, Burt Bacharach and Paul McCartney. Steve has also joined Al for Mix With the Masters seminars for the past seven years in addition to their collaboration on their instructional film "The Art of Recording a Big Band". 
When not working at Capitol, Steve works independently at numerous major recording studios in Los Angeles or at his home mixing studio. He has had the pleasure of working with the best in the business, and has always delivered to the highest of standards.
IN THIS EPISODE, YOU'LL LEARN ABOUT:
Working at Capitol Studios

Learning in school vs. real world experience

How to work your way up the ranks in a big studio

What makes a great assistant engineer?

Being adaptable

How to be prepared for studio sessions

Why the studio industry is actually the hospitality industry

Learning to speak to musicians in their language

Why engineering rock records isn't different than working in any other genre

Working with the legendary Al Schmitt

Work/life balance

Being one of the first Atmos engineers

Remixing classic albums for Atmos
To learn more about Steve Genewick, visit: http://stevegenewick.com/
To learn more tips on how to improve your mixes, visit https://masteryourmix.com/
Download your FREE copy of the Ultimate Mixing Blueprint: https://masteryourmix.com/blueprint/
Get your copy of the #1 Amazon bestselling book, The Mixing Mindset – The Step-By-Step Formula For Creating Professional Rock Mixes From Your Home Studio: https://masteryourmix.com/mixingmindsetbook/
Join the FREE MasterYourMix Facebook community: https://links.masteryourmix.com/community
To make sure that you don't miss an episode, make sure to subscribe to the podcast on iTunes or on Android.
Have your questions answered on the show. Send them to questions@masteryourmix.com
Thanks for listening! Please leave a rating and review on iTunes!