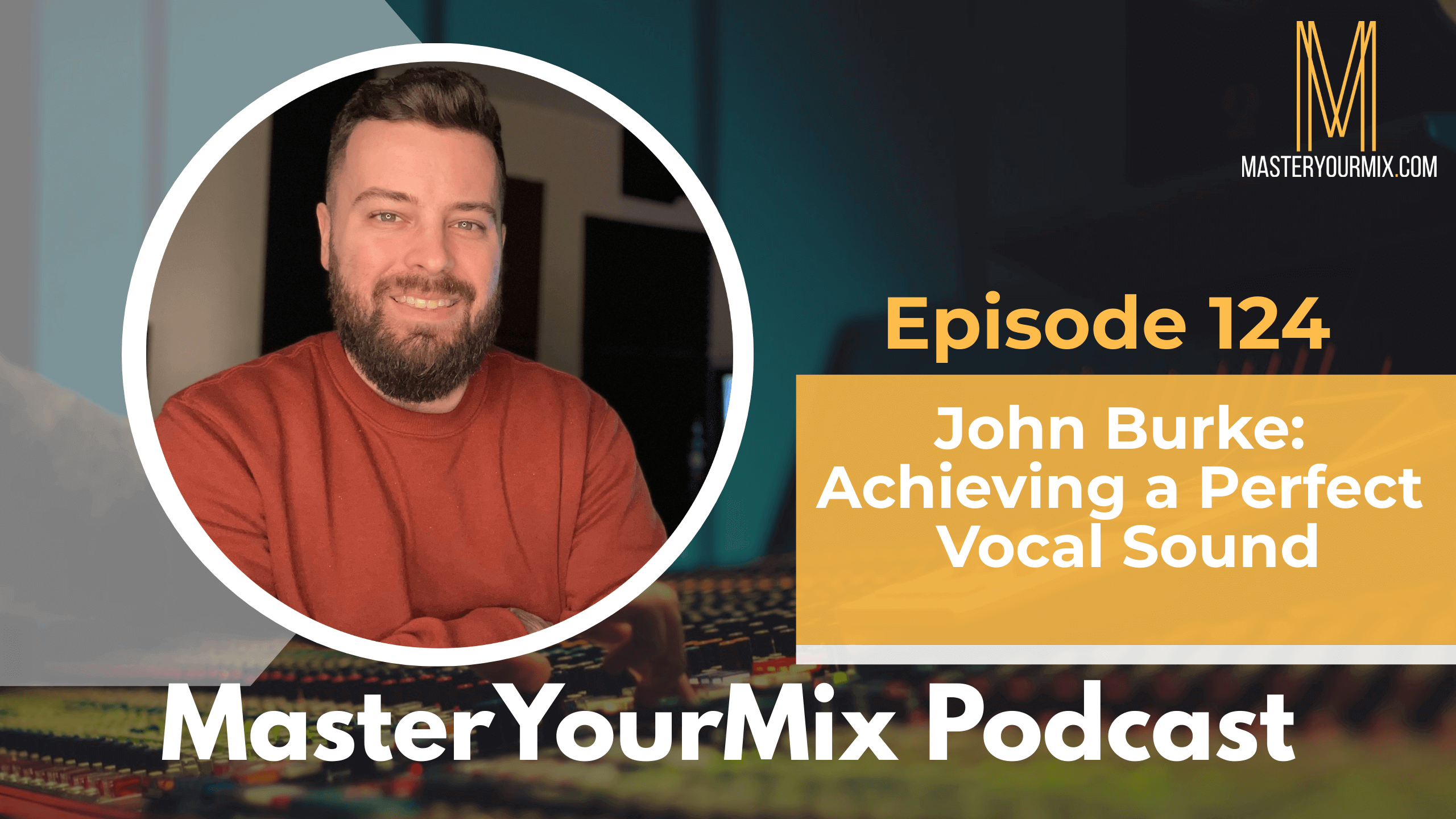 John Burke is an engineer based in northeast Ohio who has worked in multiple genres ranging from pop, rap, and metal. He also runs the website, perfectvocalsacademy.com where he helps people with learning how to record, edit, and mix their vocal tracks.
IN THIS EPISODE, YOU'LL LEARN ABOUT:
Letting your market choose you

Editing vocals

Timing vs tuning: Which one to fix first?

Autotune vs. Melodyne: Which is better?

Processing background vocals differently than lead vocals

The tools everyone should have for editing vocals

Should you remove breaths?

Fixing vocal plosives

Stretching vs nudging vocals

Removing background noises

Tips for recording clean vocal tracks

How to find the key of your song

When and where to use clip gain

Multiband compression vs. regular compression vs. dynamic EQ

John's go-to vocal chain
To learn more about John Burke, visit: https://perfectvocalsacademy.com/
To learn more tips on how to improve your mixes, visit https://masteryourmix.com/
Download your FREE copy of the Ultimate Mixing Blueprint: https://masteryourmix.com/blueprint/
Get your copy of the #1 Amazon bestselling book, The Mixing Mindset – The Step-By-Step Formula For Creating Professional Rock Mixes From Your Home Studio: https://masteryourmix.com/mixingmindsetbook/
Join the FREE MasterYourMix Facebook community: https://links.masteryourmix.com/community
To make sure that you don't miss an episode, make sure to subscribe to the podcast on iTunes or on Android.
Have your questions answered on the show. Send them to questions@masteryourmix.com
Thanks for listening! Please leave a rating and review on iTunes!