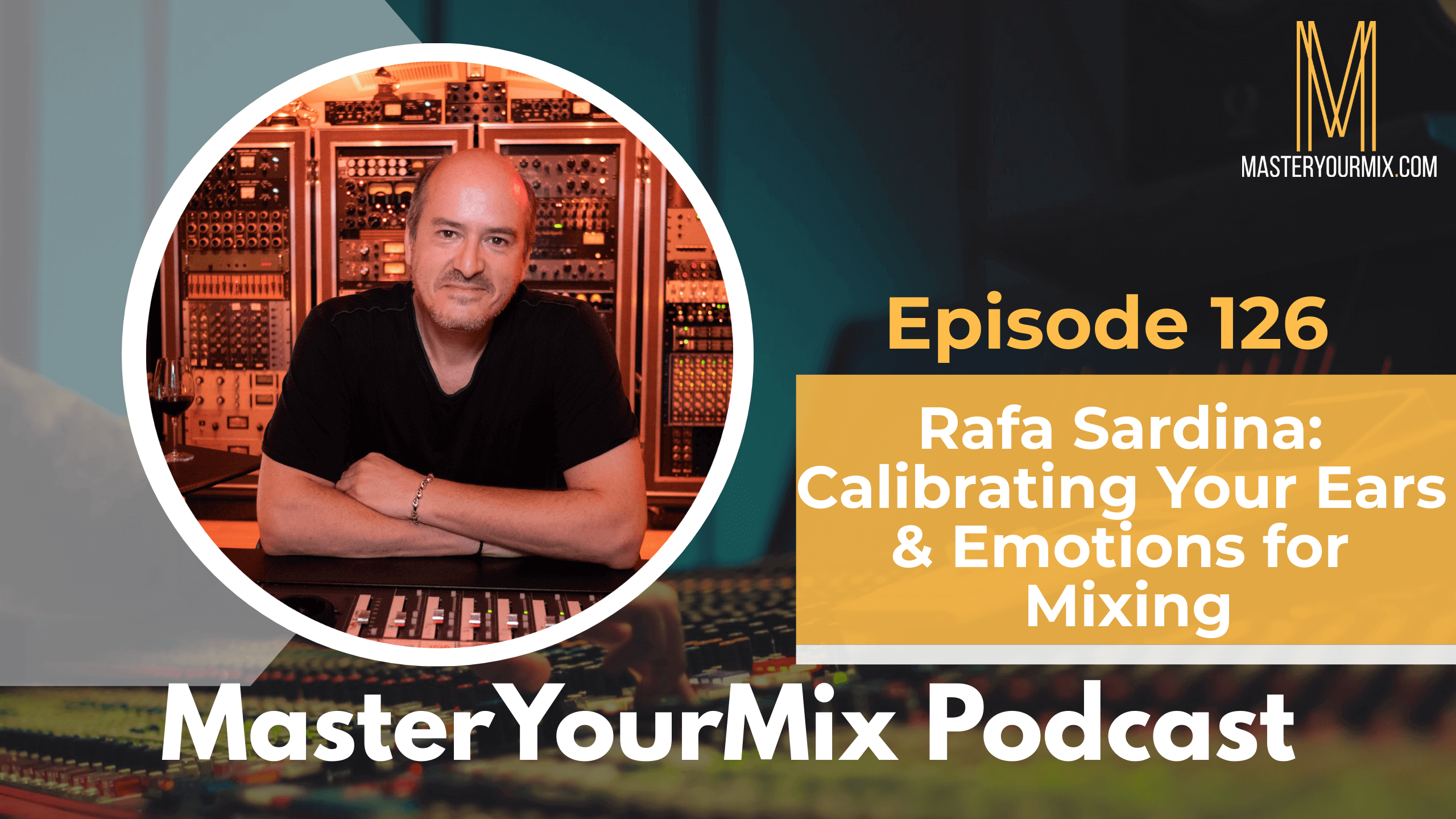 Rafa Sardina is a Los Angeles based  18-Time Grammy and Latin Grammy winning producer/engineer and mixer. He has built an impressive list of clients over the years, from D'Angelo & The Vanguard, Elvis Costello And The Roots, Stevie Wonder, John Legend, Placido Domingo, Camila Cabello, Miguel, Lady Gaga, Clare Fischer Big Band, Alejandro Sanz, Calle 13, Natalia Lafourcade, Harry Connick Jr., Michael Bublé, Arturo O'Farrill with The Afrocuban Jazz Big Band Orchestra & Chucho Valdes, Tim McGraw and many more.
IN THIS EPISODE, YOU'LL LEARN ABOUT:
Working as an intern to get into the industry

The importance of constantly learning

Diversifying your musical genres

Taking inspiration from multiple styles of music

Calibrating your ears and emotions for mixing

Using intuition to guide your mixes

What to do when you're feeling stuck with your tracks

Battling self-doubt

Building naming systems for your sessions to keep organized and inspired

Working with Michael Jackson

Creating depth and width in a mix

Why you should start your mixes with a focus on the center channel

Using automation early in your process

Automating compressors to create movement throughout a song

Using multiple EQs on a single signal chain

Learning to hear the differences between different plugins/hardware
To learn more about Rafa Sardina, visit: https://rafasardina.com/
To learn more tips on how to improve your mixes, visit https://masteryourmix.com/
Download your FREE copy of the Ultimate Mixing Blueprint: https://masteryourmix.com/blueprint/
Get your copy of the #1 Amazon bestselling book, The Mixing Mindset – The Step-By-Step Formula For Creating Professional Rock Mixes From Your Home Studio: https://masteryourmix.com/mixingmindsetbook/
Join the FREE MasterYourMix Facebook community: https://links.masteryourmix.com/community
To make sure that you don't miss an episode, make sure to subscribe to the podcast on iTunes or on Android.
Have your questions answered on the show. Send them to questions@masteryourmix.com
Thanks for listening! Please leave a rating and review on iTunes!