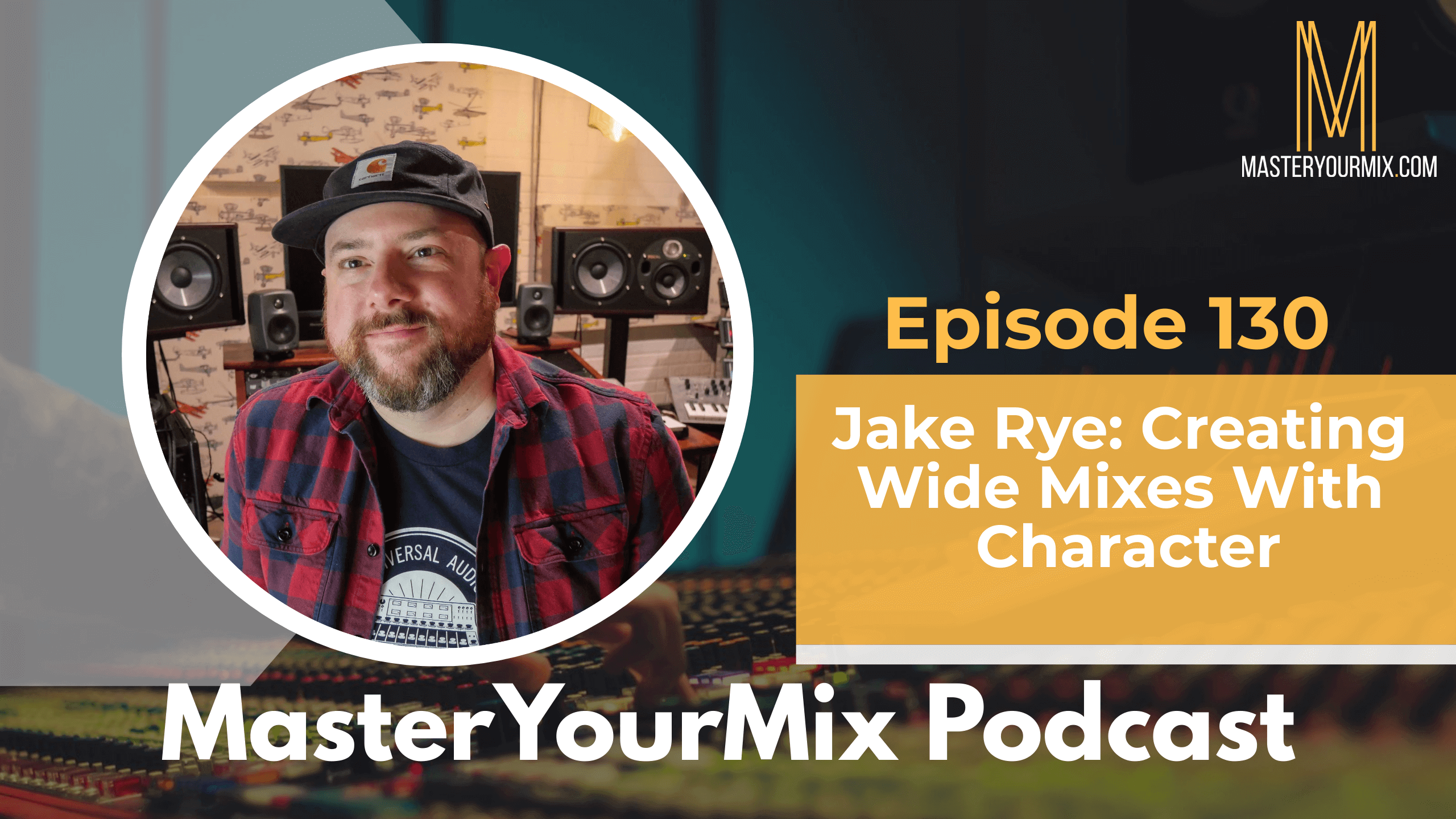 Jake Rye is a Michigan-based producer and mixing engineer with over 16 years of experience working within the indie/alt rock genres.  Since 2006 Jake has produced and or mixed over 2000 songs with both indie and label artists alike garnering respect as a person who not only delivers the highest level of complimentary work but also the highest level of care for the process and the people involved.
IN THIS EPISODE, YOU'LL LEARN ABOUT:
Mixing based on feel, rather than technical "rules"

Using saturation in your mixes

Jake's go-to mics for recording

Driving preamps

The importance of consistency with your gainstaging

How to achieve wide mixes

Using mid-side compression to help with width

How he sets up his system for tracking and mixing

A simple trick to use during tracking that ensures each instrument will have clarity in the mix

How he structures his tracking process to encourage efficiency and creativity

Building relationships with clients vs. treating them as clients

Knowing when you aren't the right person for a project

How he handles new projects and sets expectations early
To learn more about Jake Rye, visit: https://jakerye.com/
To learn more tips on how to improve your mixes, visit https://masteryourmix.com/
Download your FREE copy of the Ultimate Mixing Blueprint: https://masteryourmix.com/blueprint/
Get your copy of the #1 Amazon bestselling book, The Mixing Mindset – The Step-By-Step Formula For Creating Professional Rock Mixes From Your Home Studio: https://masteryourmix.com/mixingmindsetbook/
Join the FREE MasterYourMix Facebook community: https://links.masteryourmix.com/community
To make sure that you don't miss an episode, make sure to subscribe to the podcast on iTunes or on Android.
Have your questions answered on the show. Send them to questions@masteryourmix.com
Thanks for listening! Please leave a rating and review on iTunes!