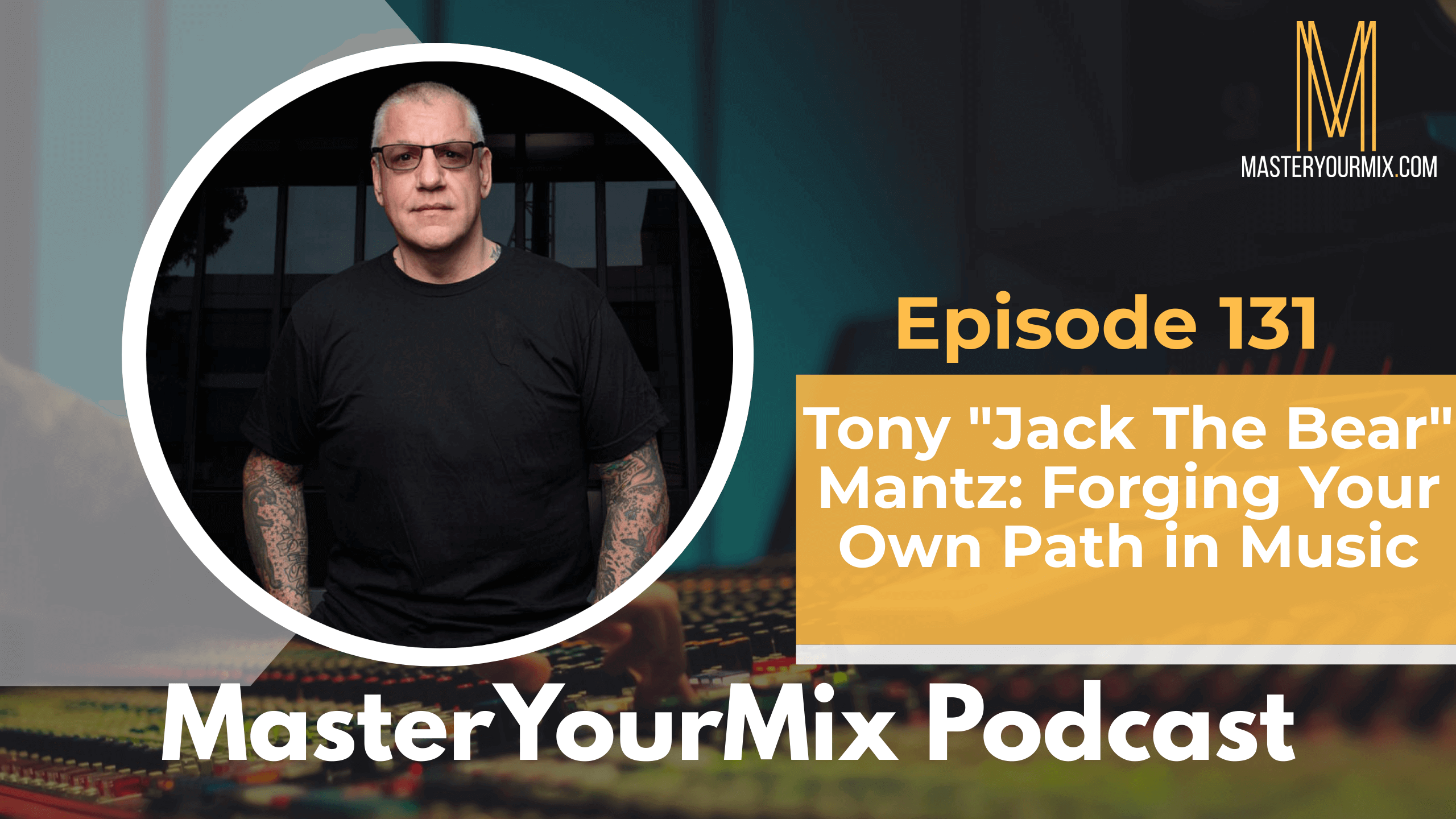 Tony "Jack the Bear" Mantz is owner and founder of Deluxe Mastering. He has had over 35 years working in many facets of the music business both here and overseas, but found his niche in mastering. Tony or (Jack) as he is also known, was trained in vinyl mastering at the famous Frankford Wayne Labs in NYC.

This was the training ground for such luminaries as the late great Tom Coyne and Herb Powers. For decades now Tony has mastered for many of Australia's top artists along with a few international artists that have notched up Gold & Platinum awards. It's this expertise alongside his commitment to excellent customer service that will make your mastering experience a smooth one.

Aside from mastering, Tony is also doing the rounds on the public speaking circuit to schools and organizations about his journey in the music industry.

During these talks he shares his profound life lessons in music and life that have shaped him today. Tony's hope is to inspire others, to pursue their dreams in life.

Tony also hosts the Mastering Music Mastering Life podcast, where he has in-depth and engaging conversations with music industry heavyweights in all matters of music and life.
IN THIS EPISODE, YOU'LL LEARN ABOUT:
Doing what you love

Defining success

Dealing without parental/social support systems

Making your own success

How to network properly

How to provide value to others (even when you think you don't have anything to offer)

Battling imposter syndrome

The fine-line between self-deprecation and humility
To learn more about Tony "Jack The Bear" Mantz, visit: http://www.jackthebear.com.au/
To learn more tips on how to improve your mixes, visit https://masteryourmix.com/
Download your FREE copy of the Ultimate Mixing Blueprint: https://masteryourmix.com/blueprint/
Get your copy of the #1 Amazon bestselling book, The Mixing Mindset – The Step-By-Step Formula For Creating Professional Rock Mixes From Your Home Studio: https://masteryourmix.com/mixingmindsetbook/
Join the FREE MasterYourMix Facebook community: https://links.masteryourmix.com/community
To make sure that you don't miss an episode, make sure to subscribe to the podcast on iTunes or on Android.
Have your questions answered on the show. Send them to questions@masteryourmix.com
Thanks for listening! Please leave a rating and review on iTunes!