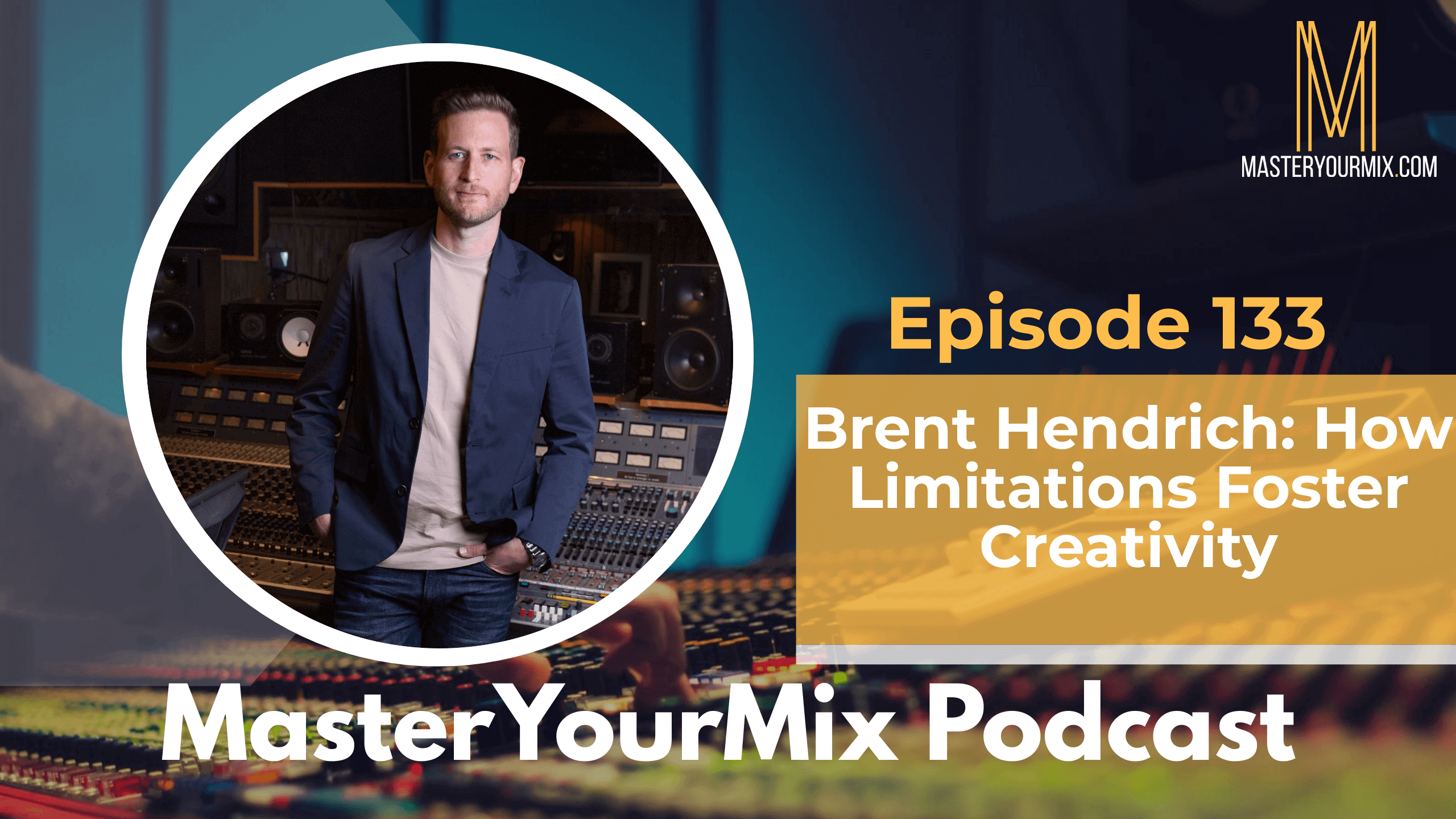 Brent Hendrich is a freelance mix engineer with over 20 years of experience as a working professional in the Nashville music industry. Through his work on a Dove award-winning record, contributions toward Emmy award-winning compositions, and countless hours of studio experience, Brent has been building a track record consisting of a diverse repertoire of content spanning across genres of rock, pop, EDM, soul, jazz, and singer/songwriters. 
IN THIS EPISODE, YOU'LL LEARN ABOUT:
How networking can happen where you least expect it

Getting started as a freelancer: How to survive the rough early days

Traps to avoid when getting started

When/if you should niche down your audio services

How to get in the heads of artists before you start working on their music

Making room for vocals in a mix

Separating prep time from mix time

Listening to rough mixes: How to know what elements are important to keep in the final mix

How working with limitations fosters creativity

Exercises to strengthen your audio skills
To learn more about Brent Hendrich, visit: https://brenthendrich.com/
To learn more tips on how to improve your mixes, visit https://masteryourmix.com/
Download your FREE copy of the Ultimate Mixing Blueprint: https://masteryourmix.com/blueprint/
Get your copy of the #1 Amazon bestselling book, The Mixing Mindset – The Step-By-Step Formula For Creating Professional Rock Mixes From Your Home Studio: https://masteryourmix.com/mixingmindsetbook/
Join the FREE MasterYourMix Facebook community: https://links.masteryourmix.com/community
To make sure that you don't miss an episode, make sure to subscribe to the podcast on iTunes or on Android.
Have your questions answered on the show. Send them to questions@masteryourmix.com
Thanks for listening! Please leave a rating and review on iTunes!