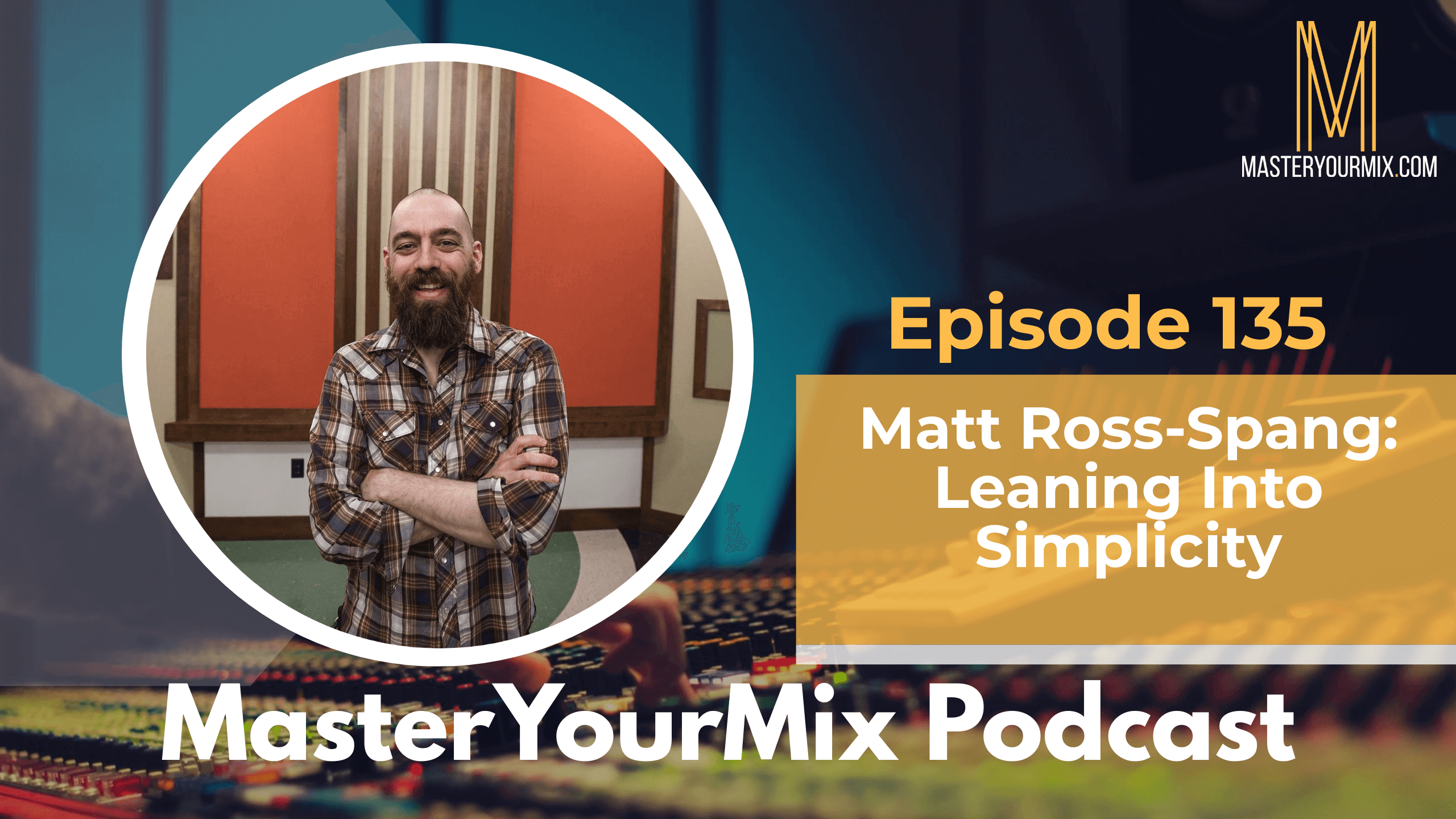 Over the past decade, Matt Ross-Spang has emerged as one of the premiere record producers and engineers working today across country, folk, rock and roll, and R&B. Known for a philosophy of putting artists first and for a skillset that's enabled him to capture a vintage warmth and energy without ever sounding stuffy or dated, Ross-Spang has a discography that encompasses production, engineering and mixing for legends, perennial critical favorites and some of his own generation's most exciting musicmakers: Elvis Presely, Lou Reed, Al Green, John Prine, Jason Isbell, Mountain Goats, Cut Worms, Drive-By Truckers, Margo Price, Lucero, Iron & Wine, St. Paul and the Broken Bones. He has won two Grammy Awards, for engineering Isbell's 2015 album Something More than Free and again for its follow-up, 2017's The Nashville Sound.
IN THIS EPISODE, YOU'LL LEARN ABOUT:
Working at Sun Studios

Recording a full band with less than 9 mics

Vintage recording styles vs. modern approaches

Recording drums that have character

Recording in mono

Using minimal processing

EQing and compression on busses, instead of individual tracks

Gain staging your mix

Embracing bleed in your recordings

Using far mics for overdubs

Creating roomy recordings in small environments

Finding unique places to stick microphones

Using digital technology in an analog environment

Making samples sound organic

Building his studio, Southern Grooves
To learn more about Matt Ross-Spang, visit: http://www.southerngrooves.com/
To learn more tips on how to improve your mixes, visit https://masteryourmix.com/
Download your FREE copy of the Ultimate Mixing Blueprint: https://masteryourmix.com/blueprint/
Get your copy of the #1 Amazon bestselling book, The Mixing Mindset – The Step-By-Step Formula For Creating Professional Rock Mixes From Your Home Studio: https://masteryourmix.com/mixingmindsetbook/
Join the FREE MasterYourMix Facebook community: https://links.masteryourmix.com/community
To make sure that you don't miss an episode, make sure to subscribe to the podcast on iTunes or on Android.
Have your questions answered on the show. Send them to questions@masteryourmix.com
Thanks for listening! Please leave a rating and review on iTunes!