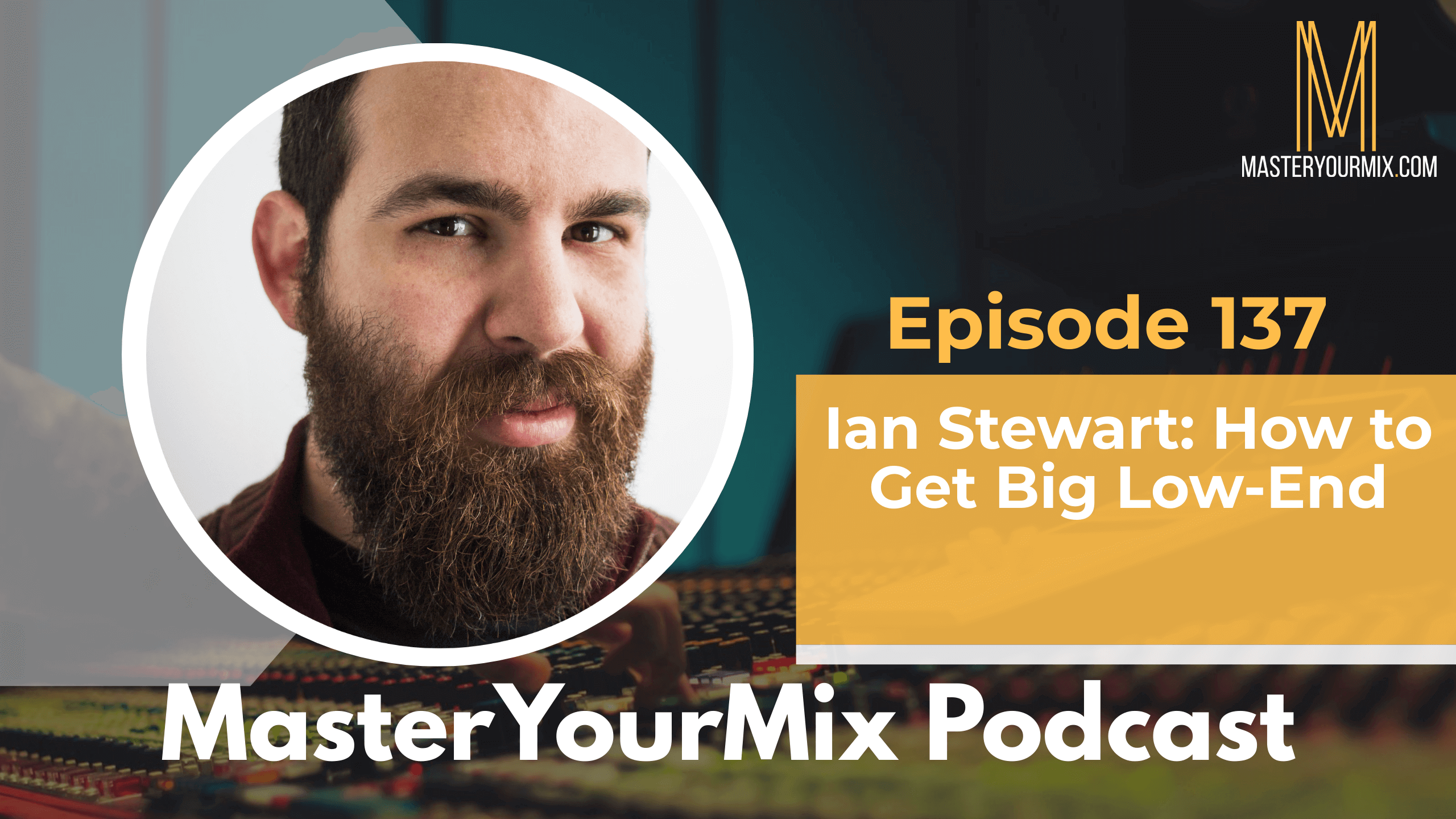 Ian Stewart is a mastering engineer and audio educator from the Berkshires of Western Massachusetts where he's operated Flotown Mastering since 2011. Ian received his B.S. in Music Engineering Technology from the University of Miami in 2007 and has been a passionate advocate for audio quality, and for fostering a better understanding of the topics surrounding it, ever since.
IN THIS EPISODE, YOU'LL LEARN ABOUT:
Streaming loudness targets: Do they even matter?

Should you master to -14 LUFS?

How to prepare for your first listen of a new project so that you can create a game plan for it

Establishing a benchmark for what your final mix/master should sound like

Getting big low-end with your mixes

Why bass isn't always about the bass

Basslane Pro: How it will give you total control over your low-end

Understanding sample rates and bit depths: Which settings should you use?

Should you upsample/downsample your tracks when you export?

What is dither and when should you use it?
To learn more about Ian Stewart, visit: https://flotownmastering.com/
To learn more tips on how to improve your mixes, visit https://masteryourmix.com/
Download your FREE copy of the Ultimate Mixing Blueprint: https://masteryourmix.com/blueprint/
Get your copy of the #1 Amazon bestselling book, The Mixing Mindset – The Step-By-Step Formula For Creating Professional Rock Mixes From Your Home Studio: https://masteryourmix.com/mixingmindsetbook/
Join the FREE MasterYourMix Facebook community: https://links.masteryourmix.com/community
To make sure that you don't miss an episode, make sure to subscribe to the podcast on iTunes or on Android.
Have your questions answered on the show. Send them to questions@masteryourmix.com
Thanks for listening! Please leave a rating and review on iTunes!