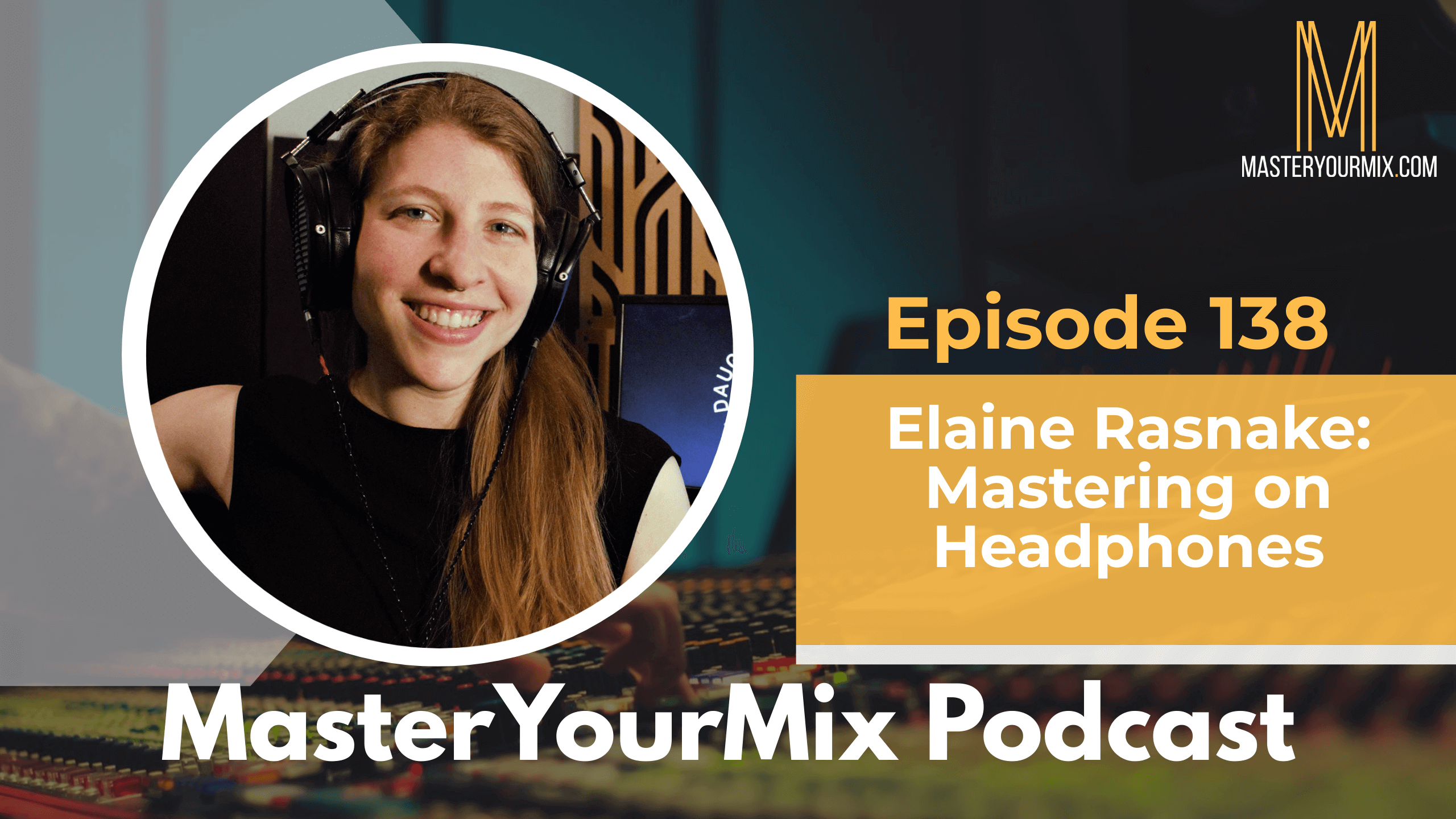 Elaine Rasnake is a mastering engineer and the founder of Daughterboard Audio, a queer-owned and operated studio located in Philadelphia, PA. As a teenager, Elaine discovered that music was a way to connect with the world, the people in her life, and the artists she admired. This lifelong relationship with music led her to found Daughterboard Audio in 2019. Through her work as a mastering engineer, Elaine collaborates with artists to enhance their work in the final stages of any audio art form.
Elaine holds a B.A. in Music with a concentration in Audio/Video Recording and Vocal Performance from Bloomsburg University of Pennsylvania and is notable for being the first woman to graduate from its audio production program.
After earning her degree – and releasing several records under her own name – she recognized mastering as an opportunity to connect creatively with artists across her community. Currently, Elaine focuses on providing mastering and post-production services, educating the music community about the importance and art of mastering, and creating a space to help lift the voices of women and LGBTQIA+ members across the music community.
Over the years, she has become an invaluable mentor and resource to the greater mastering engineer community and has been recognized by the AES Mastering Academy committee as well as Mastering Engineers Worldwide for her contributions and perspectives on working within headphones. She recently was a program chair and speaker at the 2021 AES Mastering Academy – Demystified and was a speaker at the 2022 AES Mastering Academy 2. She is also a moderator of the Mastering Engineers Worldwide Facebook group and the Front of House engineer at waR3house3 in Swarthmore, PA.
IN THIS EPISODE, YOU'LL LEARN ABOUT:
Using Ozone for mastering

Why you should use an intake form with your clients

Understanding your client's expectations

Using reference tracks in mastering

Using plugins for added character

Making sure your masters translate across different streaming platforms

Mastering on headphones

Do you need headphone modeling systems like Slate VSX?

What to do when your speakers don't have a lot of low-end

Picking the right headphones

Determining which plugins are a worthwhile investment
To learn more about Elaine Rasnake, visit: https://daughterboardaudio.com/
To learn more tips on how to improve your mixes, visit https://masteryourmix.com/
Download your FREE copy of the Ultimate Mixing Blueprint: https://masteryourmix.com/blueprint/
Get your copy of the #1 Amazon bestselling book, The Mixing Mindset – The Step-By-Step Formula For Creating Professional Rock Mixes From Your Home Studio: https://masteryourmix.com/mixingmindsetbook/
Join the FREE MasterYourMix Facebook community: https://links.masteryourmix.com/community
To make sure that you don't miss an episode, make sure to subscribe to the podcast on iTunes or on Android.
Have your questions answered on the show. Send them to questions@masteryourmix.com
Thanks for listening! Please leave a rating and review on iTunes!