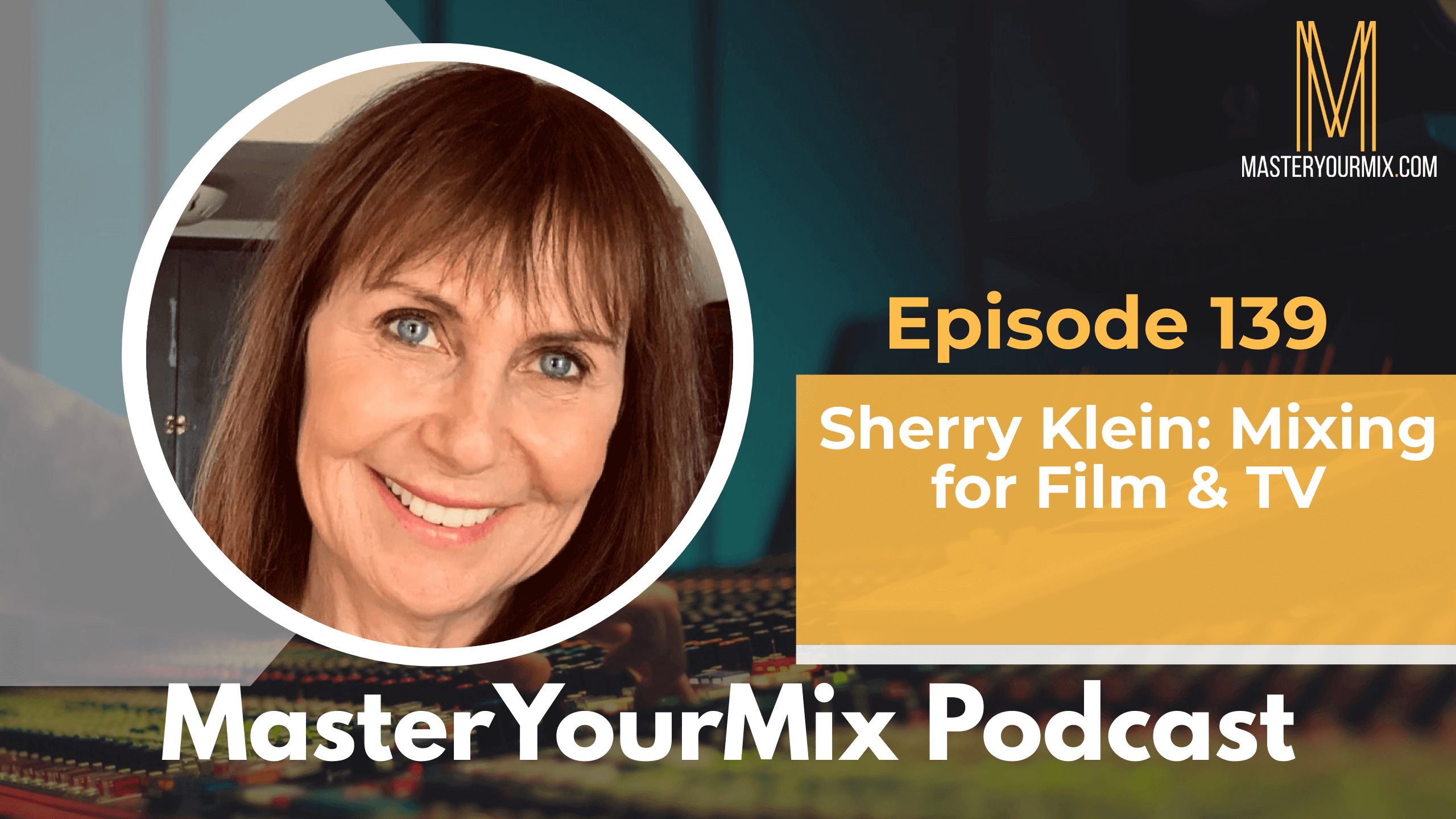 Sherry Klein is an Emmy-nominated re-recording mixer and a pioneer of women in audio in both music and television. Sherry became a recording engineer at Larrabee Studios in the late 1970s – one of a handful of female engineers in Los Angeles at the time and possibly one of the only female re-recording mixers in town when she moved into post in the early 1980s.
Sherry's television credits include New Amsterdam, Queen of the South, Burn Notice, Sons of Anarchy, Falling Water, The Shield, and Arrested Development.  She mixes dialogue and music with her partner Scott Weber, who handles sound effects and Foley.
IN THIS EPISODE, YOU'LL LEARN ABOUT:
Thinking outside the box to get the sounds you're after

How to connect with the top people at studios

Having a thirst for knowledge and continuously pushing yourself to learn new technologies

Having systems in place to work fast

Mixing as a team

Being accommodating to changes

Cleaning up poorly recorded audio

Simulating ambient spaces by using reverb and additional processing
To learn more about Sherry Klein, visit: https://www.linkedin.com/in/sherry-klein-792580
To learn more tips on how to improve your mixes, visit https://masteryourmix.com/
Download your FREE copy of the Ultimate Mixing Blueprint: https://masteryourmix.com/blueprint/
Get your copy of the #1 Amazon bestselling book, The Mixing Mindset – The Step-By-Step Formula For Creating Professional Rock Mixes From Your Home Studio: https://masteryourmix.com/mixingmindsetbook/
Join the FREE MasterYourMix Facebook community: https://links.masteryourmix.com/community
To make sure that you don't miss an episode, make sure to subscribe to the podcast on iTunes or on Android.
Have your questions answered on the show. Send them to questions@masteryourmix.com
Thanks for listening! Please leave a rating and review on iTunes!