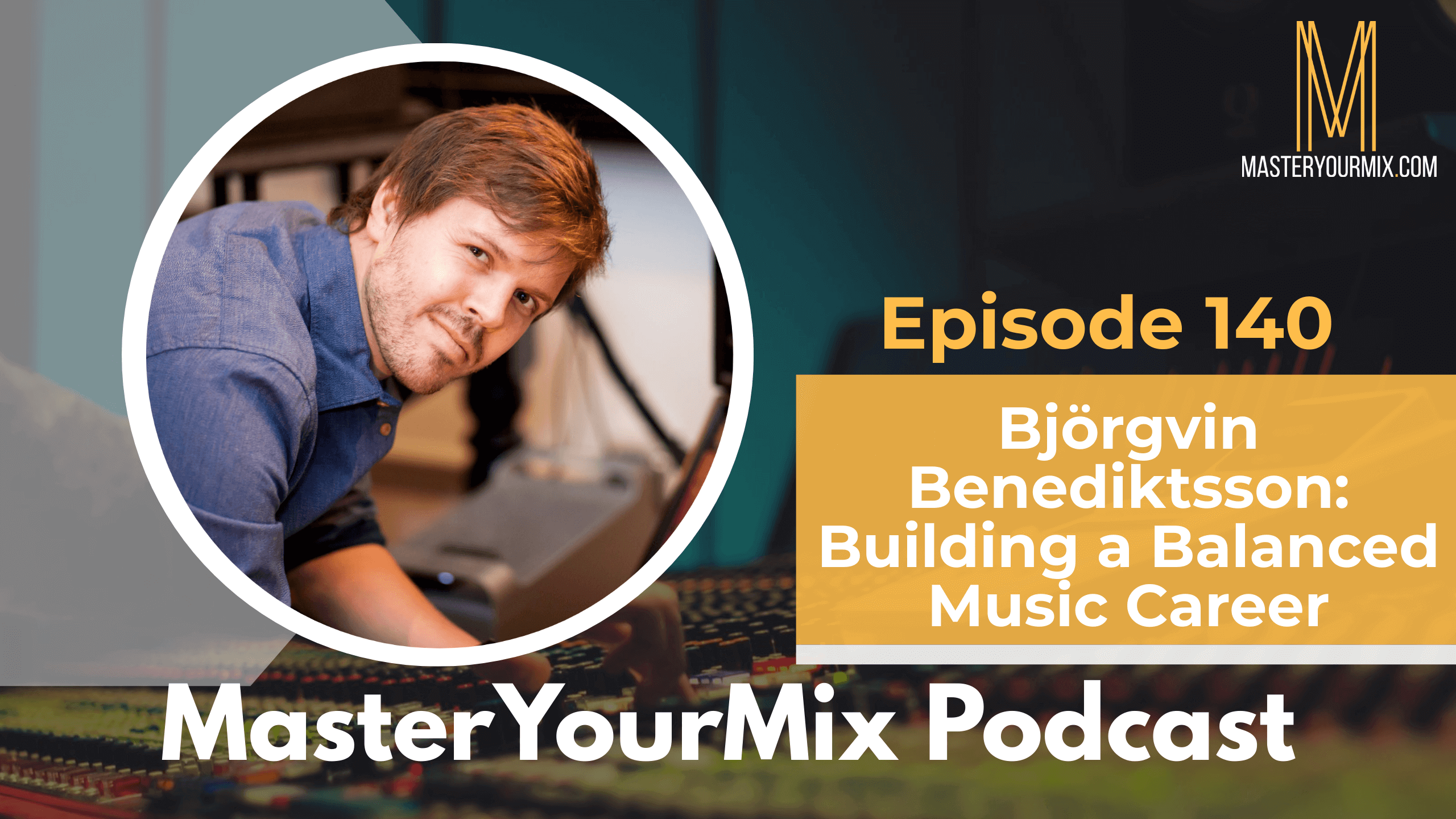 Björgvin Benediktsson is an Icelandic-American author, audio engineer, entrepreneur, and educator. He helps music, audio, and creative professionals level up their music and audio skills, transform those skills into income, grow their online business with digital products, and systemize their marketing so that they can make a bigger impact with their careers. 
He's a coach and mentor to multiple businesses and serves as a venture advisor at the McGuire Center for Entrepreneurship at the University of Arizona. His advice has been featured in MusicTech magazine, Startup Tucson, The Huffington Post, CD Baby's DIY Musician's Blog, Audiotuts, and at the SAE Institute. His latest book, "You Get What You Give", teaches people the mindset that takes the sleaze out of marketing and selling, the success strategies for overcoming imposter syndrome, and the entrepreneurial principles needed to launch a profitable business.
IN THIS EPISODE, YOU'LL LEARN ABOUT:
Building an audience

Telling a story with your music

Defining success in your career

Setting realistic goals

Desire vs. having a clear strategy

Battling imposter syndrome

Maintaining work-life balance

Setting client expectations

Creating efficiencies in your process

Having an ROI mindset
To learn more about Björgvin Benediktsson, visit: https://www.audio-issues.com/
To learn more tips on how to improve your mixes, visit https://masteryourmix.com/
Download your FREE copy of the Ultimate Mixing Blueprint: https://masteryourmix.com/blueprint/
Get your copy of the #1 Amazon bestselling book, The Mixing Mindset – The Step-By-Step Formula For Creating Professional Rock Mixes From Your Home Studio: https://masteryourmix.com/mixingmindsetbook/
Join the FREE MasterYourMix Facebook community: https://links.masteryourmix.com/community
To make sure that you don't miss an episode, make sure to subscribe to the podcast on iTunes or on Android.
Have your questions answered on the show. Send them to questions@masteryourmix.com
Thanks for listening! Please leave a rating and review on iTunes!