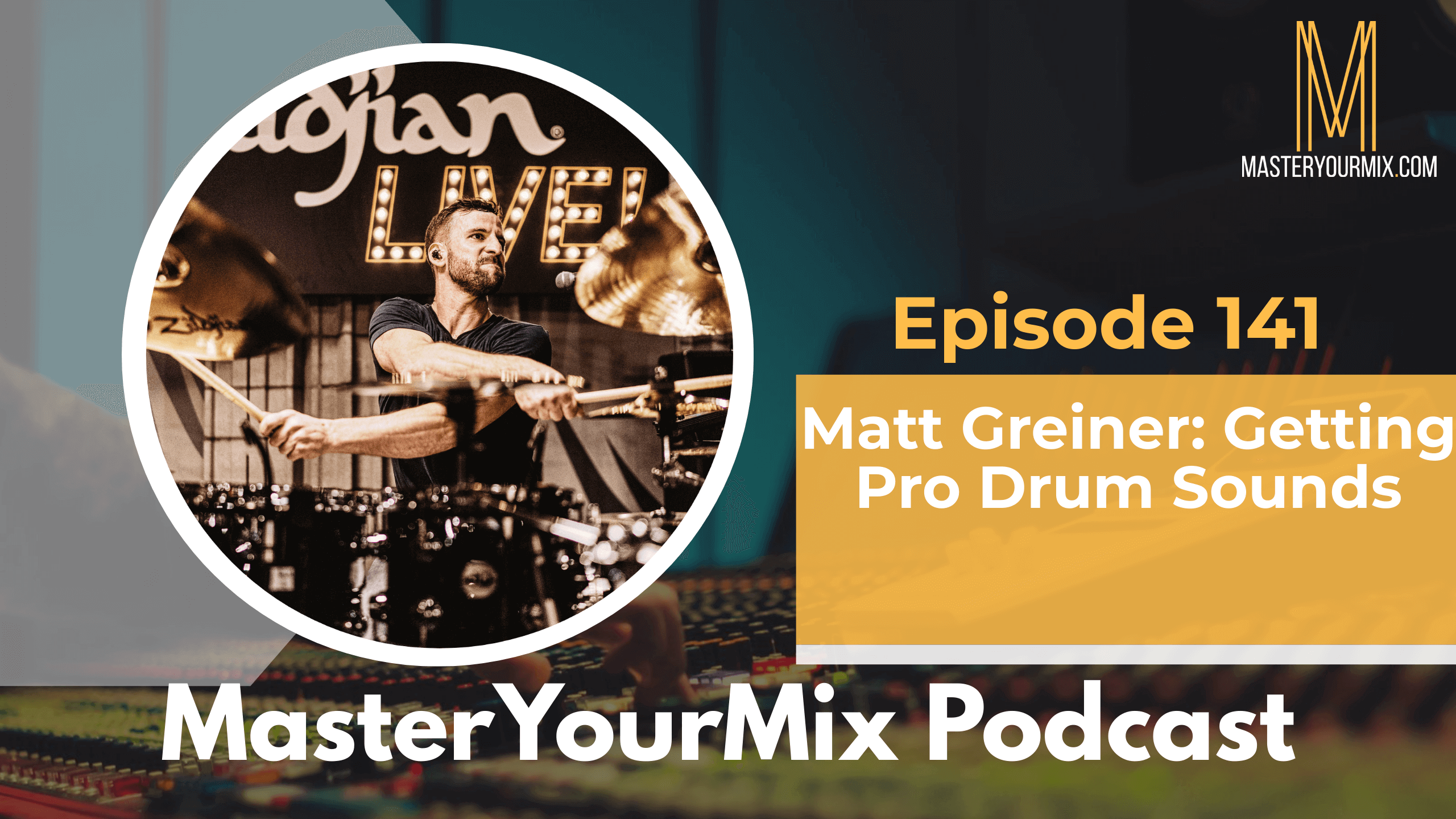 Matt Greiner is the drummer and a founding member of 2x Grammy Nominated band, August Burns Red. He is a founding member, starting the band in 2003 and performing in 45 countries, 6 continents, and playing over 1800 shows.
He has worked as an ambassador for Zildjian Cymbals, teaching and performing in South-East Asia and South America as well as throughout North America.  
Matt enjoys spending time at home with his wife Annie, working on his farm in Manheim with his dad and 2 brothers, and likes being outside and active.
Matt loves teaching drum lessons and creating educational content for his drumming website, mattgreinerlessons.com
Matt would say that drums are the most challenging thing he's ever done.  It's because of that simple fact that he enjoys playing and teaching and is grateful to be celebrating 20 years of August Burns Red this year.
IN THIS EPISODE, YOU'LL LEARN ABOUT:
Writing parts that serve the song

Literal vs nonliteral drumming

Writing technical metal music

Editing: Should you edit everything or keep the human feel?

How to prepare for the studio

Programming drums: how to program them to sound realistic

Getting great drum tones in the studio

A simple tool Matt uses to make tuning drums easy
To learn more about Matt Greiner, visit: https://mattgreinerlessons.com/
To learn more tips on how to improve your mixes, visit https://masteryourmix.com/
Download your FREE copy of the Ultimate Mixing Blueprint: https://masteryourmix.com/blueprint/
Get your copy of the #1 Amazon bestselling book, The Mixing Mindset – The Step-By-Step Formula For Creating Professional Rock Mixes From Your Home Studio: https://masteryourmix.com/mixingmindsetbook/
Join the FREE MasterYourMix Facebook community: https://links.masteryourmix.com/community
To make sure that you don't miss an episode, make sure to subscribe to the podcast on iTunes or on Android.
Have your questions answered on the show. Send them to questions@masteryourmix.com
Thanks for listening! Please leave a rating and review on iTunes!