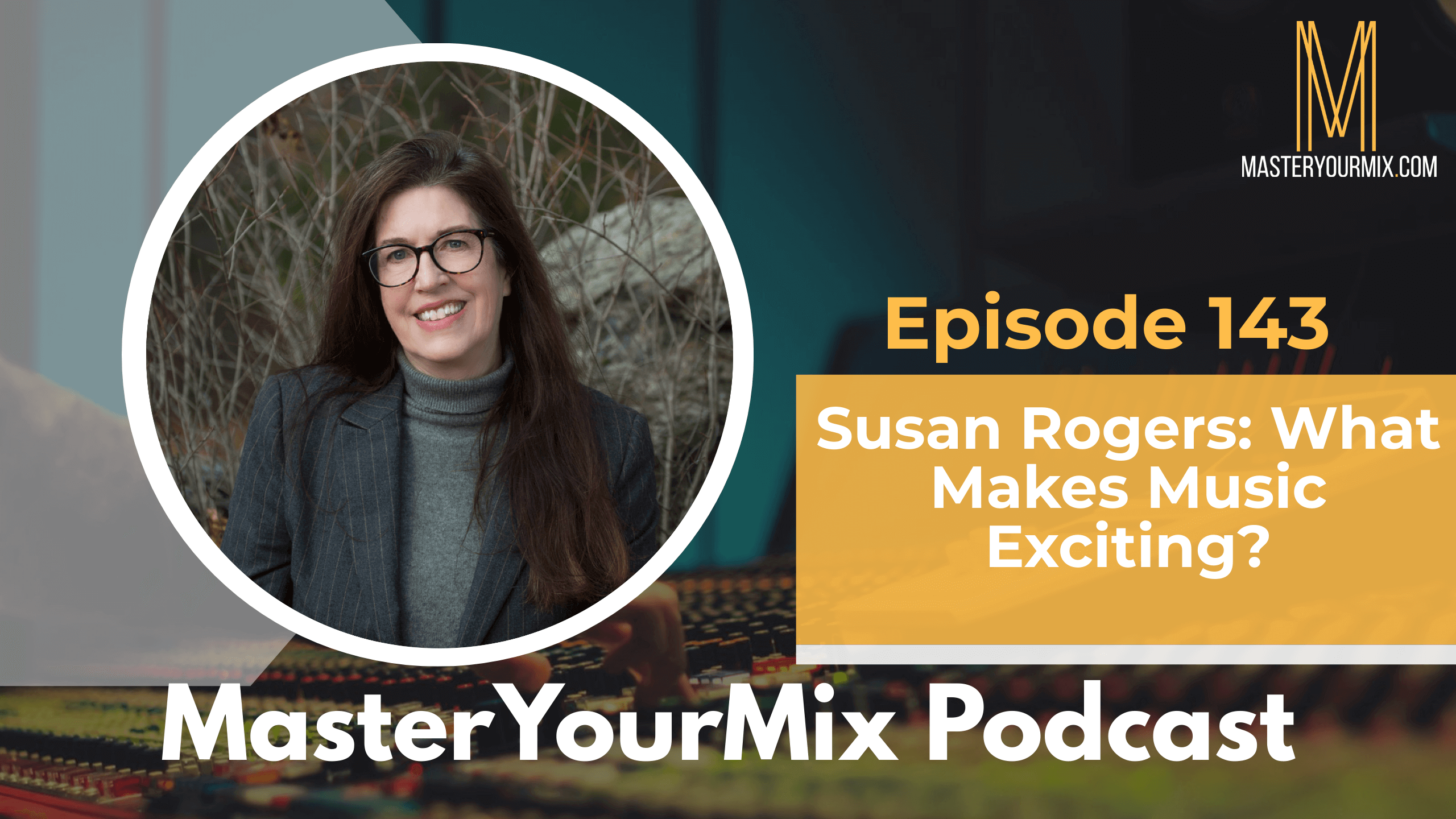 Susan Rogers holds a doctoral degree in behavioural neuroscience from McGill University (2010). Prior to her science career, Susan was a multi-platinum earning record producer, engineer, and mixer. She is best known for her work with Prince during his peak creative period (1983–1987). Her discography also includes records with David Byrne, Barenaked Ladies, Geggy Tah, Nil Lara, Robben Ford, Tricky, Michael Penn, Jeff Black, and many others. In 2021 she became the first female recipient of the Music Producer's Guild Award for Outstanding Contributions to U.K. Music. She teaches psychoacoustics and production analysis for Berklee College of Music. Her book on music listening, This Is What It Sounds Like: What the Music You Love Says About You, published by W. W. Norton & Co., is available everywhere.
IN THIS EPISODE, YOU'LL LEARN ABOUT:
Becoming an audio technician

Working with Prince

Working with constraints to aid with creativity

Should you make demos or just jump right into the final recording?

Taking time to develop your creativity

The role of editing in the enjoyment of music

Identifying what your "sound" is

Getting artists to define what they want their music to achieve

Safety in music

How music is like food

Work/life balance: how to define your balance

The 7 dimensions of music that shape your musical tastes

What makes songs catchy
To learn more about Susan Rogers, visit: https://www.thisiswhatitsoundslike.com/
To learn more tips on how to improve your mixes, visit https://masteryourmix.com/
Download your FREE copy of the Ultimate Mixing Blueprint: https://masteryourmix.com/blueprint/
Get your copy of the #1 Amazon bestselling book, The Mixing Mindset – The Step-By-Step Formula For Creating Professional Rock Mixes From Your Home Studio: https://masteryourmix.com/mixingmindsetbook/
Join the FREE MasterYourMix Facebook community: https://links.masteryourmix.com/community
To make sure that you don't miss an episode, make sure to subscribe to the podcast on iTunes or on Android.
Have your questions answered on the show. Send them to questions@masteryourmix.com
Thanks for listening! Please leave a rating and review on iTunes!