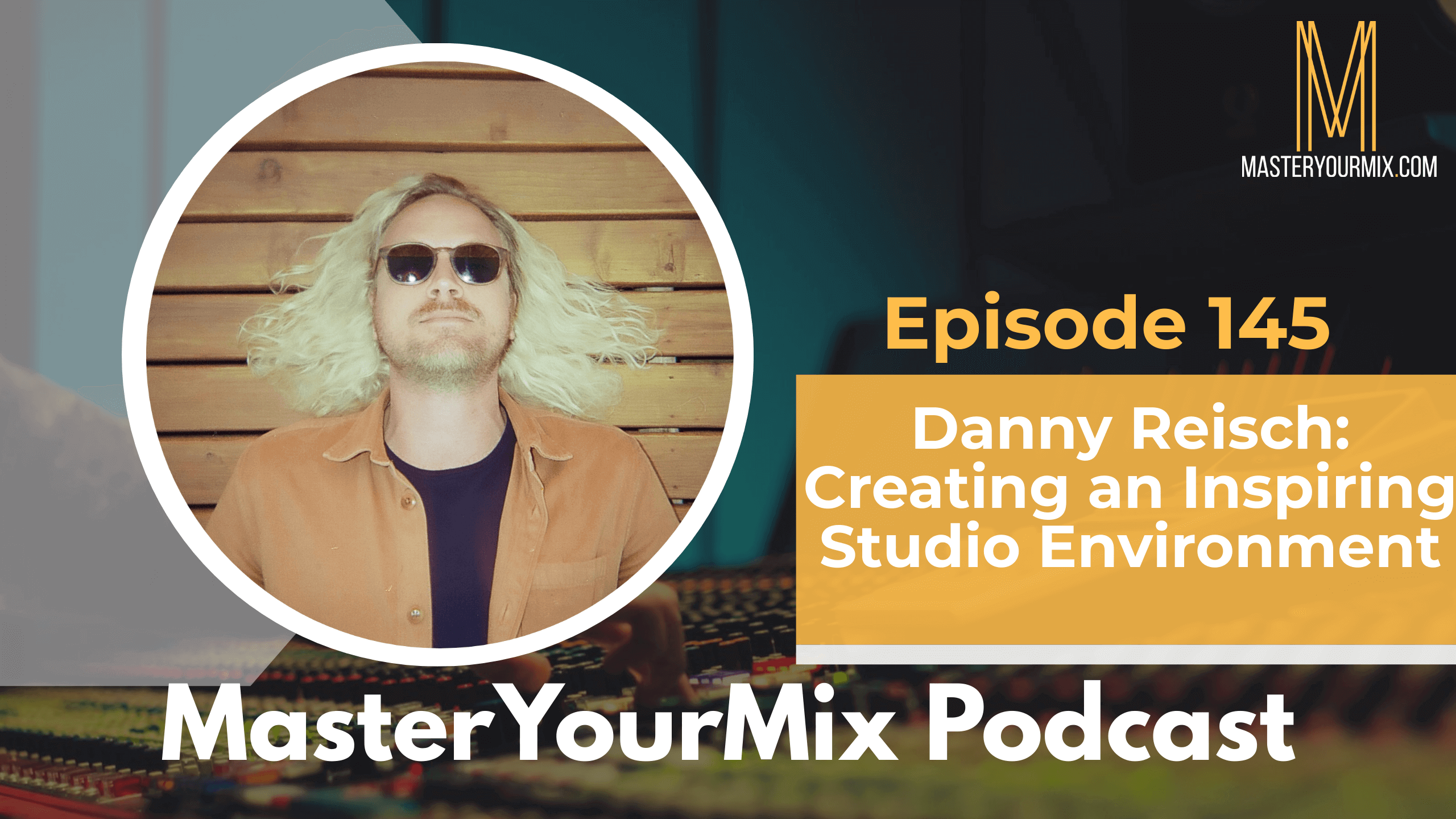 Danny Reisch a producer, engineer, writer, multi-instrumentalist and studio owner. Originally from Texas, Danny built an incredibly successful recording studio called Good Danny's, where he established himself as a world class producer, mixer and engineer. Since then Danny has moved to LA to pursue more opportunities, including film score mixing. Recently, Danny just finished producing, engineering and mixing the new Local Natives LP, as well as albums for Bayonne and Barns Courtney. Danny also produces and engineers the music for the game "Halo." In the film scene, Danny has just wrapped score mixing for Disney's "Peter Pan and Wendy," A24's "Smooth World," as well as AMC's hit show "Interview with the Vampire."
IN THIS EPISODE, YOU'LL LEARN ABOUT:
Leaning into your decisions

Listening to old demos

Making the process of engineering feel invisible in a production

Working with templates

Creating efficiencies with an analog system

Making the studio a creative environment

Setting expectations about the sonics of an album and the process of creating it

Managing emotions

His #1 question for helping a band define their sound

The disadvantages of attended sessions
To learn more about Danny Reisch, visit: https://www.gooddannys.com/
To learn more tips on how to improve your mixes, visit https://masteryourmix.com/
Download your FREE copy of the Ultimate Mixing Blueprint: https://masteryourmix.com/blueprint/
Get your copy of the #1 Amazon bestselling book, The Mixing Mindset – The Step-By-Step Formula For Creating Professional Rock Mixes From Your Home Studio: https://masteryourmix.com/mixingmindsetbook/
Join the FREE MasterYourMix Facebook community: https://links.masteryourmix.com/community
To make sure that you don't miss an episode, make sure to subscribe to the podcast on iTunes or on Android.
Have your questions answered on the show. Send them to questions@masteryourmix.com
Thanks for listening! Please leave a rating and review on iTunes!