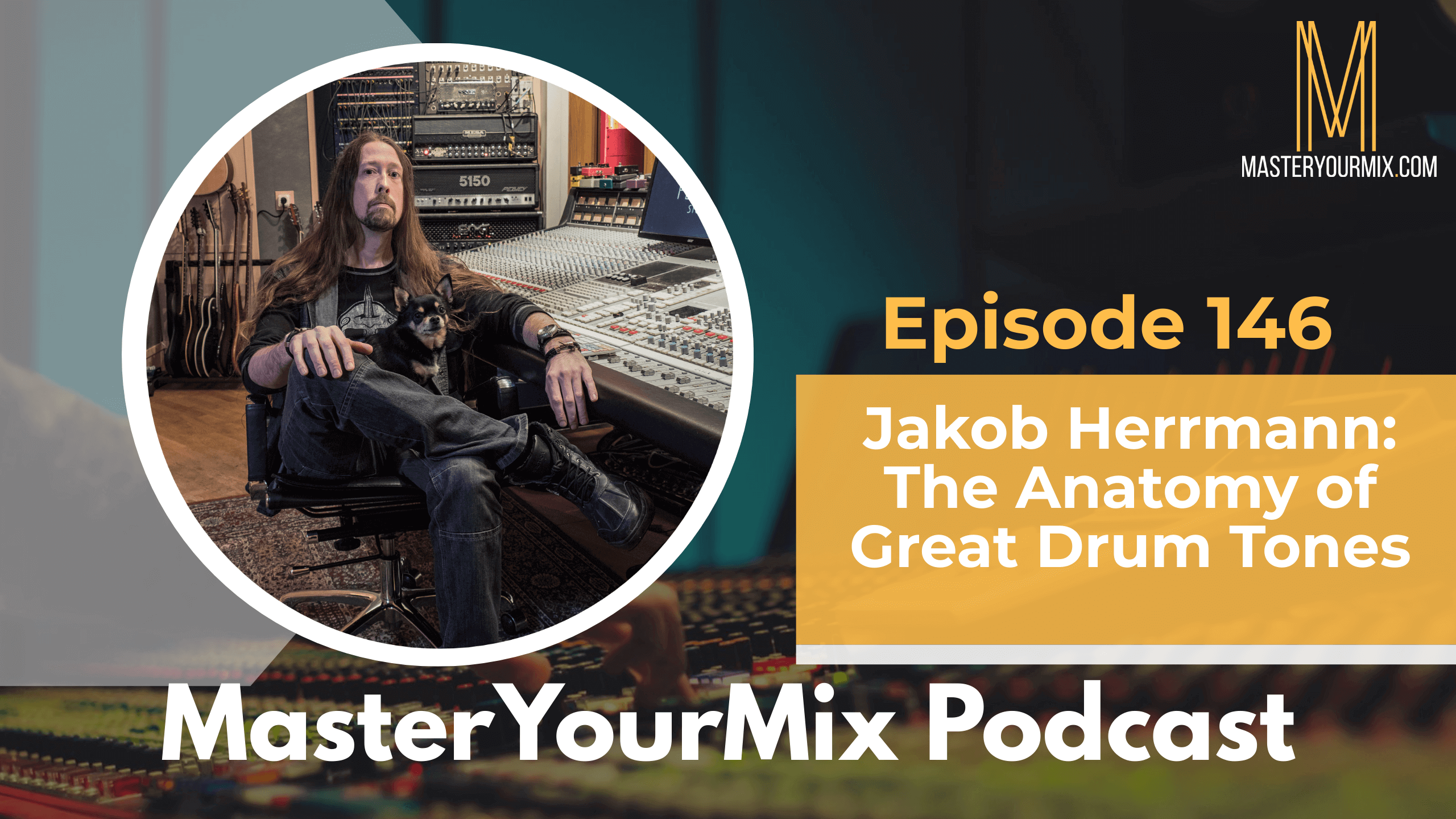 Jakob Herrmann works within a lot of different music styles, and has earned a wide reputation for his skills in drum recording and album producing as well as his great ear for song arrangements and pre-production. Jakob has worked as producer, engineer, and drum tech on a large number of albums, and has provided material for plugins and software companies such as Superior Drummer/EZdrummer (Toontrack), Softube, Centipeak, Addictive Drums (XLN), etc.
Jakob Herrmann runs his day-to-day operations from the top floor of Stora Teatern, a mid-17th century building just off one of Gothenburg's busiest streets. In there, you'll either find him recording, mixing or producing a new record, maintaining his arsenal of gear or touching up his collection of drums.
IN THIS EPISODE, YOU'LL LEARN ABOUT:
Why sounds are different in the room vs. in the recording

Tuning for the mics, not the room

Understanding what artists really mean when they describe the sounds they want

How to mic a china cymbal properly

Mic overhead techniques to achieve width

How to reduce sustain, but preserve overtones

Why ring is actually a good thing

Why "Back In Black" is the best song to soundcheck with

Recording drums after other instruments

The importance of pre-production

To use drum samples or not?

Using programmed drums to blend with natural drums
To learn more about Jakob Herrmann, visit: http://topfloorstudios.com/
To learn more tips on how to improve your mixes, visit https://masteryourmix.com/
Download your FREE copy of the Ultimate Mixing Blueprint: https://masteryourmix.com/blueprint/
Get your copy of the #1 Amazon bestselling book, The Mixing Mindset – The Step-By-Step Formula For Creating Professional Rock Mixes From Your Home Studio: https://masteryourmix.com/mixingmindsetbook/
Join the FREE MasterYourMix Facebook community: https://links.masteryourmix.com/community
To make sure that you don't miss an episode, make sure to subscribe to the podcast on iTunes or on Android.
Have your questions answered on the show. Send them to questions@masteryourmix.com
Thanks for listening! Please leave a rating and review on iTunes!