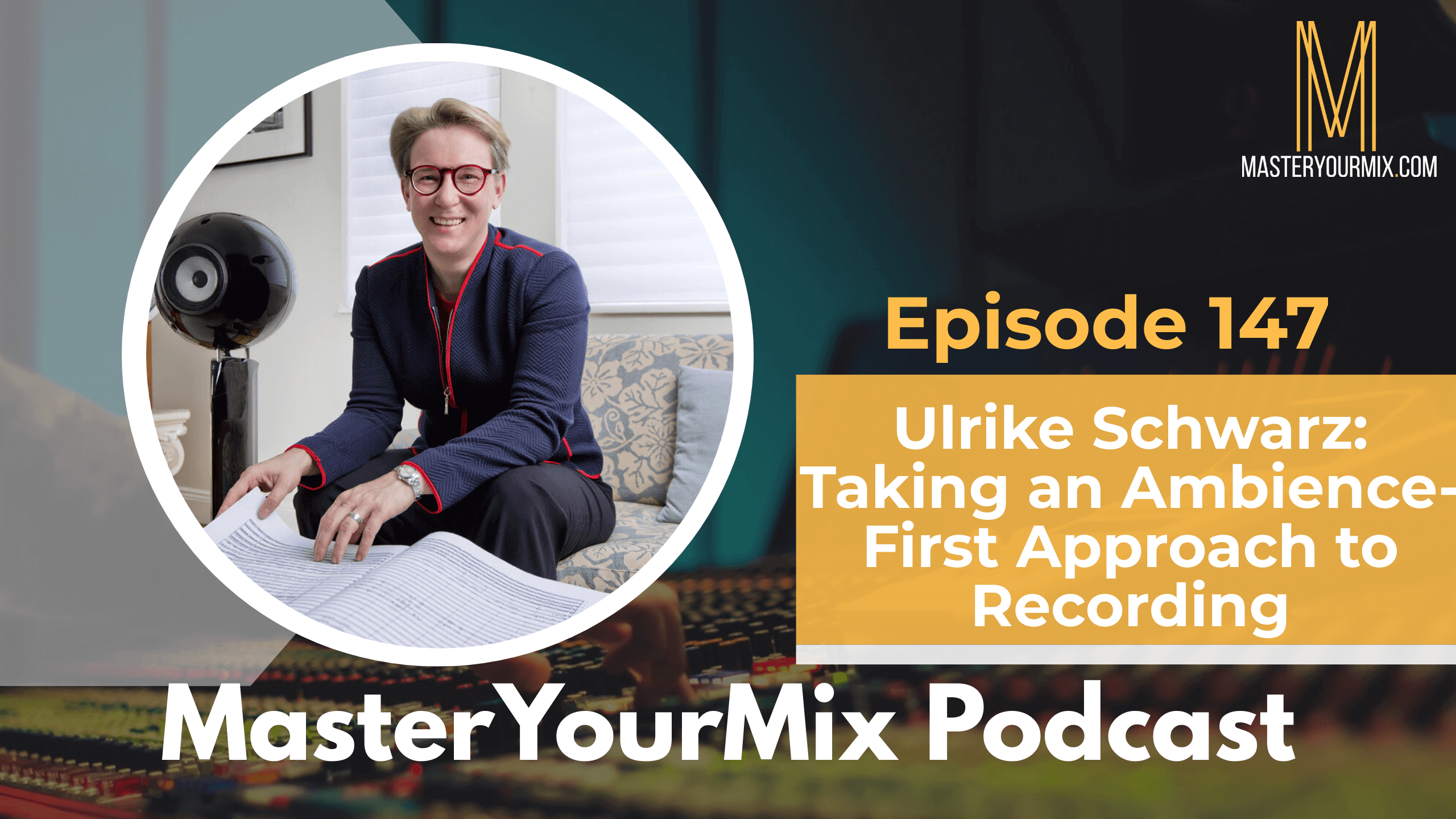 A broadly acclaimed engineer and producer, Ulrike Schwarz is a trailblazing audio innovator with more than two decades of experience across the film, television, radio, and recording industries. Born and raised in Germany, Schwarz discovered she had perfect pitch at an early age, and as a teenager, she became one of only three students to be accepted into the exclusive Tonmeister program at the Hochschule der Künste Berlin. After earning her degree, Schwarz worked with German public radio and spent more than ten years serving as the senior sound engineer for large orchestral and jazz productions at the famed Bayerischer Rundfunk in Munich, where she broke the mold as a woman in a male-dominated field and garnered numerous honors for her recordings and broadcasts, including multiple Echo Klassik, Diamant D'Opera, Preis der Deutschen Schallplattenindustrie, and Diapason d'Or awards. 
In 2015, Schwarz moved to New York full time to team up with her now-husband and production partner Jim Anderson, with whom she's created a groundbreaking body of work in the field of immersive audio.
As creative technically as she is artistically, Schwarz designed and built her own custom portable recording setup from scratch, and in just the last few years alone, she's garnered multiple Grammy nominations for her work with artists as diverse as American jazz stalwart Patricia Barber, contemporary Norwegian composer Gisle Kverndokk, and soprano saxophonist Jane Ira Bloom. 
In 2022, Schwarz was named Vice President of the Verband Deutscher Tonmeister (The Association of German Sound Professionals) and received a prestigious grant from the Women's Fund of the New York Foundation of the Arts for her work on Jane Ira Bloom's Grammy nominated album (2023) Picturing The Invisible – Focus 1.
IN THIS EPISODE, YOU'LL LEARN ABOUT:
Getting into the world of orchestral recording

Why it's a good idea to join audio associations such as the AES

Mic positions for orchestral recordings

Taking an ambience-first approach to recording

Preparing a game-plan for your sessions

Being selective of the microphones you use to avoid "coloration"

How the German vs American orchestral seating can impact the balance of your mixes

Recording strings to work in a rock music context

Working with reverbs to avoid muddy mixes

Why you shouldn't have to use EQ or compression in a mix

How sample rates impact the clarity of your recordings

How something as small as a power cable can drastically alter the quality of your recordings

Mixing for stereo vs immersive audio
To learn more about Ulrike Schwarz, visit: http://andersonaudiony.com/
To learn more tips on how to improve your mixes, visit https://masteryourmix.com/
Download your FREE copy of the Ultimate Mixing Blueprint: https://masteryourmix.com/blueprint/
Get your copy of the #1 Amazon bestselling book, The Mixing Mindset – The Step-By-Step Formula For Creating Professional Rock Mixes From Your Home Studio: https://masteryourmix.com/mixingmindsetbook/
Join the FREE MasterYourMix Facebook community: https://links.masteryourmix.com/community
To make sure that you don't miss an episode, make sure to subscribe to the podcast on iTunes or on Android.
Have your questions answered on the show. Send them to questions@masteryourmix.com
Thanks for listening! Please leave a rating and review on iTunes!