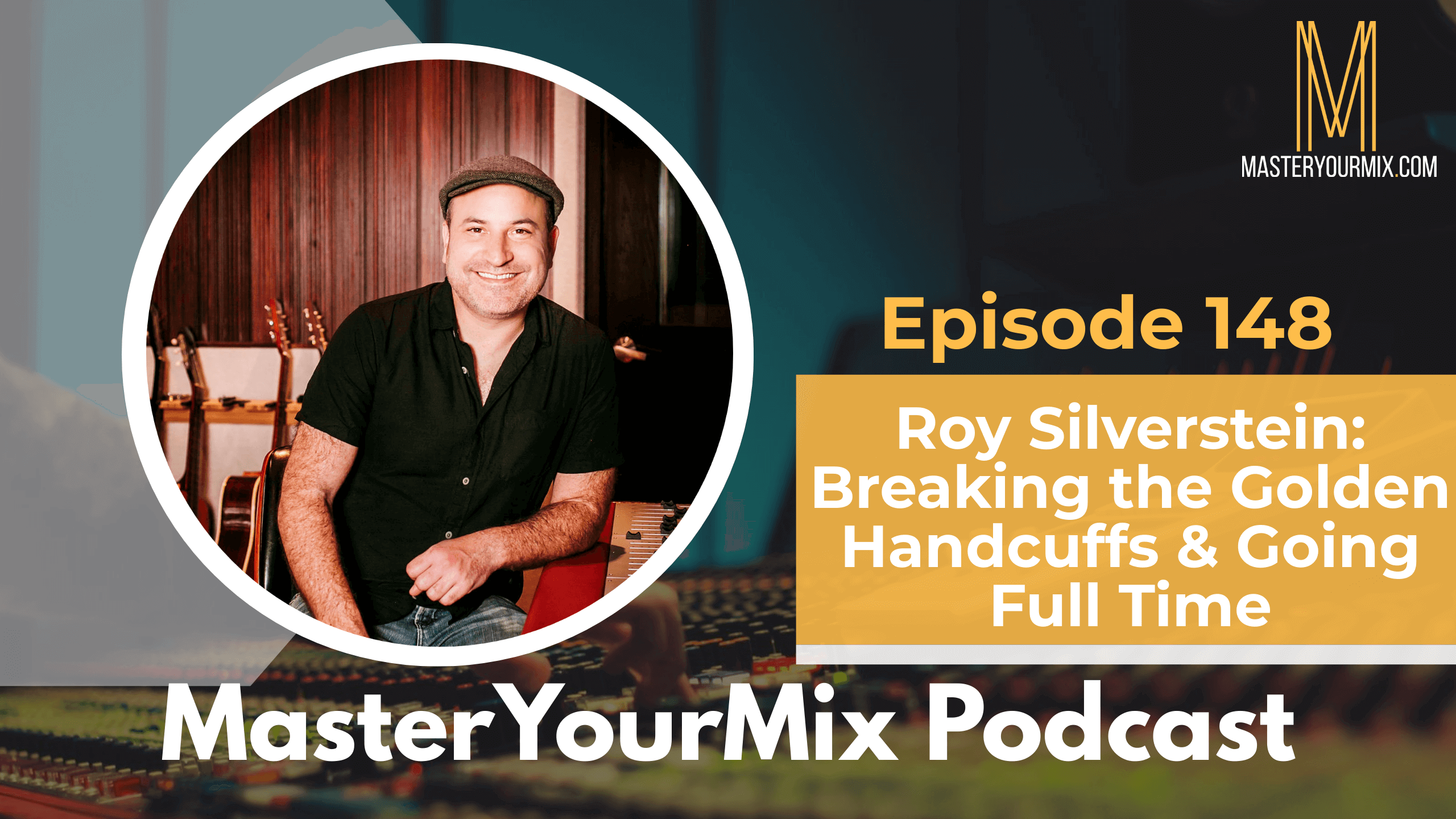 Roy Silverstein is the owner and chief engineer at Rarefied Recording in San Diego, CA.
Originally from the Chicago area, Roy started his audio journey as a teenager, playing in basement bands and experimenting with 4 tracks. He quickly became obsessed with record making and the technical aspects of audio. This led him to the University of Miami where he studied Electrical Engineering with an audio emphasis; a special program that combined a full B.S.E.E. with a focus on audio applications. After college, Roy joined the Audio Systems team at Qualcomm, Inc. in San Diego and also started a home recording project studio called The Habitat. 
While working on technical audio challenges for Qualcomm by day, Roy spent his nights and weekends refining his recording and mixing skills for both bands of his own and others. In time, the confines and limitations of the home studio became frustrating so Roy bought a property and began the process of building out a proper recording studio. With the help of studio designer Wes Lachot and in conjunction with master builder, Tony Brett, and wiring guru, Thom Canova, Rarefied Recording was born in June of 2013. 
News of the studio spread very organically in the music community of San Diego and after a couple years, Roy went full time with Rarefied and hasn't looked back. Over the course of nearly 10 years now, Rarefied has been home to a wide assortment of artists and engineers spanning a multitude of genres and styles. Notable acts that have utilized the studio include San Diego's own Slightly Stoopid and Unwritten Law. Rarefied has also hosted some amazing engineers including Darrell Thorp (Foo Fighters, Beck, Radiohead) and Brian Scheuble (Fiona Apple, Tom Petty, Elton John).
IN THIS EPISODE, YOU'LL LEARN ABOUT:
Why it's important to understand electronics and know how to troubleshoot

Designing audio chips for cell phones

Breaking the golden handcuffs of a comfy day job and transitioning into working in audio full time

Learning the business side of running a studio

Keeping track of your metrics

Marketing your studio

Creating depth in your mixes

The dangers of using reverb

How to dial in the right reverb times

Why you should EQ reverbs

Identifying the main element at every part of the song

Using automation to make your mixes sound exciting

Using parallel processing on your entire mix

Shaping your mix with a Pultec
To learn more about Roy Silverstein, visit: https://rarefiedrecording.com/
To learn more tips on how to improve your mixes, visit https://masteryourmix.com/
Download your FREE copy of the Ultimate Mixing Blueprint: https://masteryourmix.com/blueprint/
Get your copy of the #1 Amazon bestselling book, The Mixing Mindset – The Step-By-Step Formula For Creating Professional Rock Mixes From Your Home Studio: https://masteryourmix.com/mixingmindsetbook/
Join the FREE MasterYourMix Facebook community: https://links.masteryourmix.com/community
To make sure that you don't miss an episode, make sure to subscribe to the podcast on iTunes or on Android.
Have your questions answered on the show. Send them to questions@masteryourmix.com
Thanks for listening! Please leave a rating and review on iTunes!