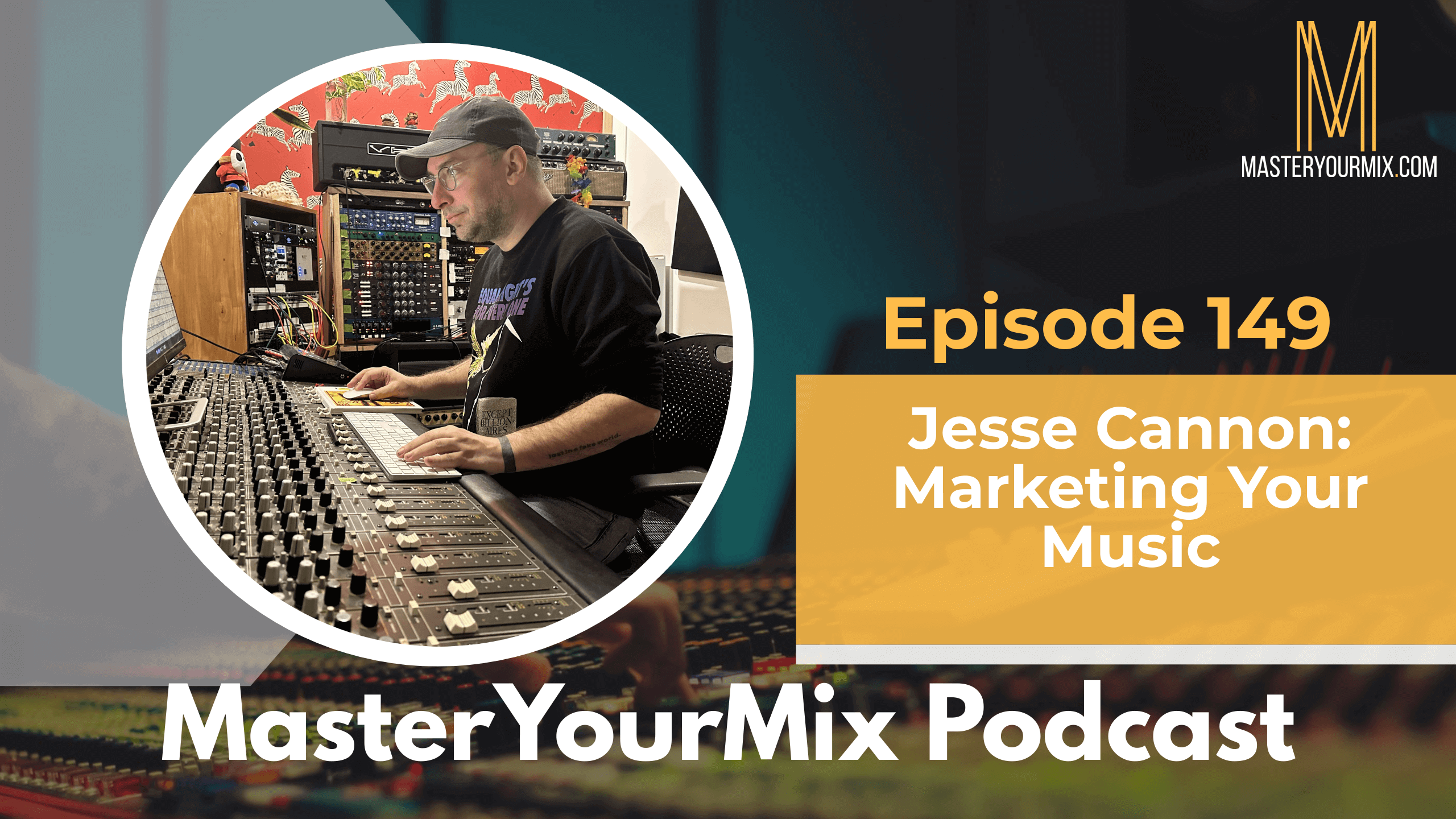 Over the past two decades, Jesse Cannon has worked in nearly every aspect of the music business and now has had immense success in the podcast business. Most notably, making records with groups like The Cure, Animal Collective, The Misfits, The Menzingers, Man Overboard, Basement, Transit, Thank You Scientist, Somos, Leftover Crack, Brand New, NOFX and over a thousand more. 
He is also known for writing the two of the top rated music books on Amazon, Get More Fans: The DIY Guide To The New Music Business, which details how bands effectively promote their music and Processing Creativity: The Tools, Practices And Habits Used To Make Music You're Happy With, which has received immense praise for its innovative take on how musicians can make more emotionally powerful music. He presently produces hit podcasts like Fast Politics and The New Abnormal as well hosting the popular YouTube channel Musformation.
IN THIS EPISODE, YOU'LL LEARN ABOUT:
Leveraging others to develop your skills

Where to network

How reading marriage counseling books will make your band stronger

Why imitation is ruining your chances of getting noticed

Serving the song

How to experiment with your music in a way that actually benefits your songs

Creating musical "earworms"

Making a marketing calendar for your releases

Different types of content that you can create to catch the attention of new audiences

Understanding social media algorithms

Studying algorithm metrics

How to get on Spotify playlists

Common mistakes artists make with marketing

Why it is a great idea to collaborate with other artists and have them featured on your tracks
To learn more about Jesse Cannon, visit: https://www.jessecannon.com/
To learn more tips on how to improve your mixes, visit https://masteryourmix.com/
Looking for 1-on-1 feedback and training to help you create pro-quality mixes? Check out my new coaching program Amplitude and apply to join: https://masteryourmix.com/amplitude/
Download your FREE copy of the Ultimate Mixing Blueprint: https://masteryourmix.com/blueprint/
Get your copy of the #1 Amazon bestselling book, The Mixing Mindset – The Step-By-Step Formula For Creating Professional Rock Mixes From Your Home Studio: https://masteryourmix.com/mixingmindsetbook/
Join the FREE MasterYourMix Facebook community: https://links.masteryourmix.com/community
To make sure that you don't miss an episode, make sure to subscribe to the podcast on iTunes or on Android.
Have your questions answered on the show. Send them to questions@masteryourmix.com
Thanks for listening! Please leave a rating and review on iTunes!