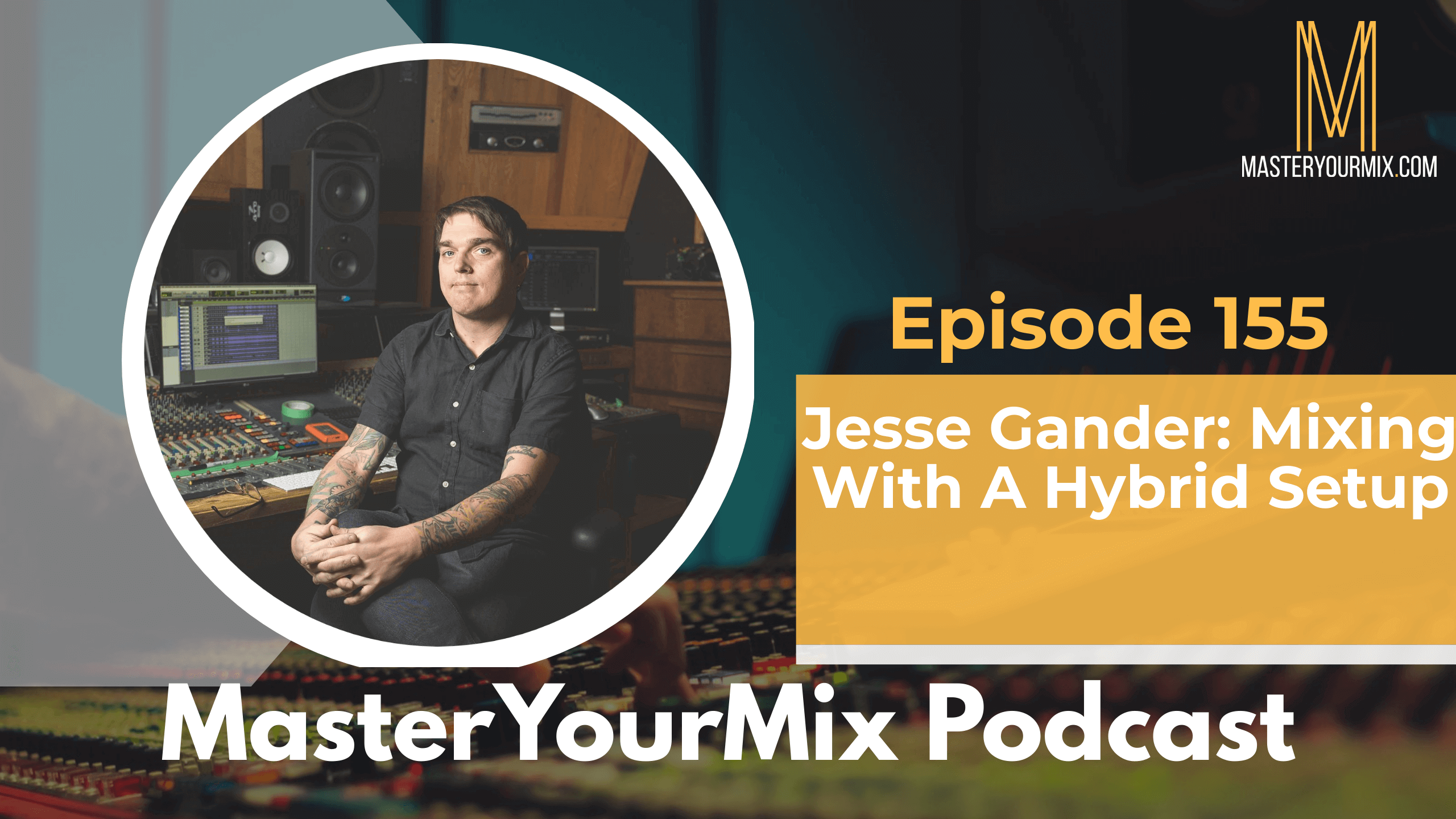 Jesse Gander has been involved in sound and music production for over 20 years.  In this time, He's recorded about 600 releases by over 500 bands and artists from around the world.  Jesse has worked with bands from Argentina, Colombia, Cuba, Italy, Japan, Scotland, Ireland, Mexico, Bulgaria, Thailand, Japan, Finland, England, Belgium, U.S.A., and of course Canada.  These projects have been varied in genre, with a focus on original, independent music.
Jesse started recording bands in basements on weekends when he was in high school in the 1990s. From there, he went on to run the B room of Profile Studio from 2001-2003.  Jesse was the Chief Recording Engineer along with Colin Stewart at the much celebrated The Hive Creative labs from 2003-2013.
Presently, Jesse has partnered with Stuart McKillop and Matt Roach to be the Owner/Chief Recording Engineer at Rain City Recorders in Vancouver, B.C.
IN THIS EPISODE, YOU'LL LEARN ABOUT:
Focusing on proper recording levels and mic positioning

Working with a hybrid mixing setup

How he structures his workflow to mix fast with analog gear

Reducing analog recall times

How analog consoles help with your mix's headroom

How he structures his drum busses for complete control while mixing

Getting big, clear, punchy kick drums

Sidechaining kick and bass

Why bigger isn't always better with kick drums

Challenging the "sound" that you're known for

Chasing tones from specific eras
Notable gear mentioned in this episode:
SM58 – https://sweetwater.sjv.io/rQgvZj
U87 – https://sweetwater.sjv.io/KjZ75y
Coles Microphones – https://sweetwater.sjv.io/4PWXVr
To learn more about Jesse Gander, visit: https://www.jessegander.com/
To learn more tips on how to improve your mixes, visit https://masteryourmix.com/
Download your FREE copy of the Ultimate Mixing Blueprint: https://masteryourmix.com/blueprint/
Get your copy of the #1 Amazon bestselling book, The Mixing Mindset – The Step-By-Step Formula For Creating Professional Rock Mixes From Your Home Studio: https://masteryourmix.com/mixingmindsetbook/
Join the FREE MasterYourMix Facebook community: https://links.masteryourmix.com/community
To make sure that you don't miss an episode, make sure to subscribe to the podcast on iTunes or on Android.
Have your questions answered on the show. Send them to questions@masteryourmix.com
Thanks for listening! Please leave a rating and review on iTunes!