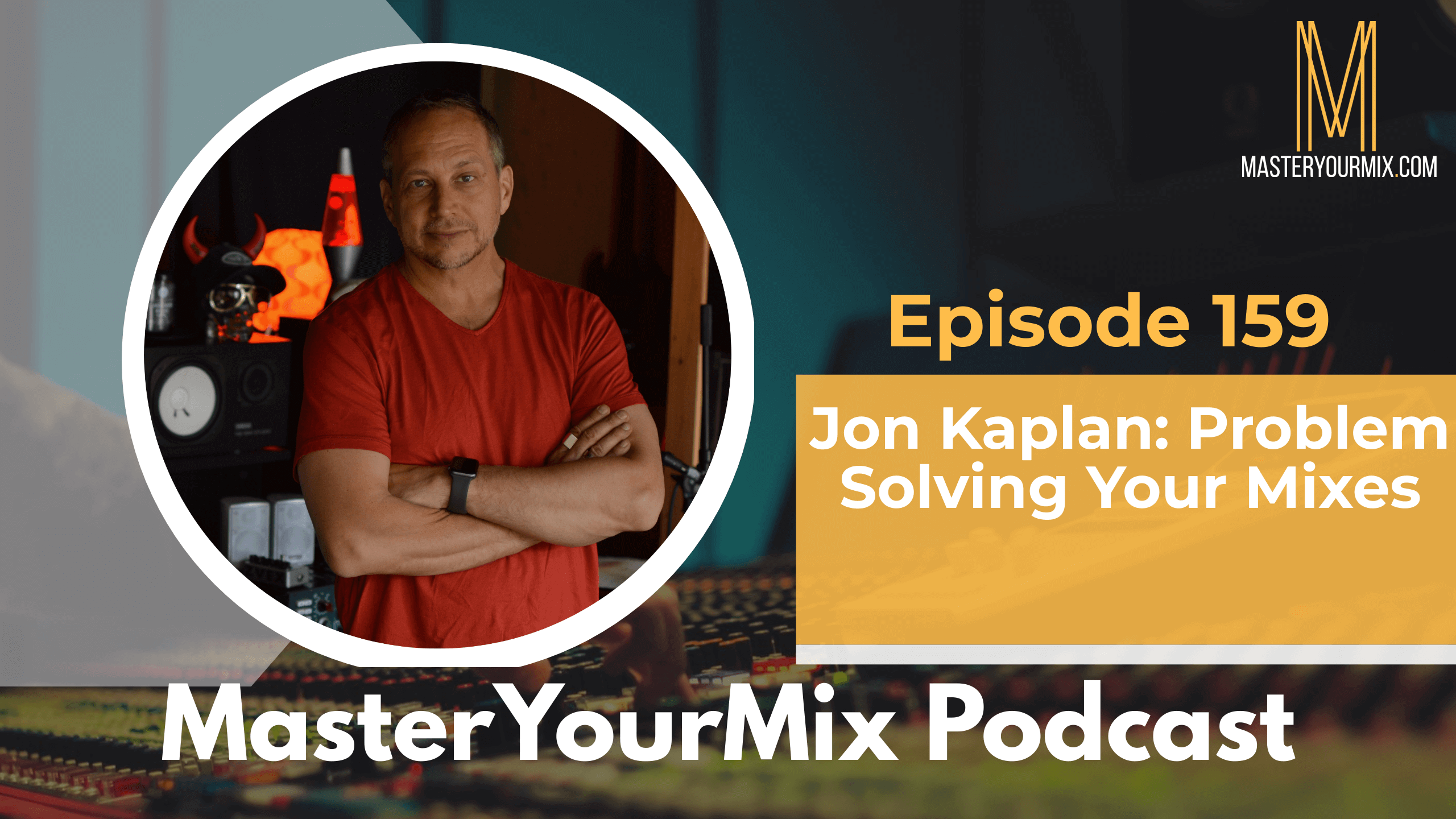 Jon Kaplan is a Grammy award winning Mixer, Producer and Composer who has enjoyed every minute of the past 25+ years working in the studio
Following a dream defining stretch in the 1990s as a member of Atlantic Records' band The Hatters, his career behind the glass began in NYC as an engineer on hit records for *N Sync, Jennifer Lopez, LL Cool J, Mariah Carey and others.
As a producer and mixer he has lent an ear to records across the musical spectrum for artists including Paul McCartney, Elton John, Neon Trees, Bebe Rexha, Jonas Brothers, Black Pumas, Brittany Howard, Allen Stone, Sara Bareilles, Upsahl, Ray LaMontagne, Zach Williams, Gavin DeGraw and Brett Young.
To date, his name has appeared on albums totalling over 25 million in sales, as well as eight Grammy nominated recordings and the one shiny little gold statue on the mantle.
IN THIS EPISODE, YOU'LL LEARN ABOUT:
Figuring out your passions and niche in audio

Navigating the old music industry model vs. the current one

Using the rough mix as the foundation of what you do

Problem solving balance issues in a mix

Making a vocal sit right 

Having a repeatable process for mixing so you know when you're done with it

Tuning kick drums to match the key of the song

Saturating bass

Using references to learn your speakers

Why gain-matching is so important throughout a mix

Using mono vs stereo reverbs

Delay vs reverb
Notable gear mentioned in this episode:
1176 – https://sweetwater.sjv.io/AWE4MR
To learn more about Jon Kaplan, visit: https://jfkmix.com/
For tips on how to improve your mixes, visit https://masteryourmix.com/
Looking for 1-on-1 feedback and training to help you create pro-quality mixes? Check out my new coaching program Amplitude and request a demo: https://masteryourmix.com/amplitude/
Download your FREE copy of the Ultimate Mixing Blueprint: https://masteryourmix.com/blueprint/
Get your copy of the #1 Amazon bestselling book, The Mixing Mindset – The Step-By-Step Formula For Creating Professional Rock Mixes From Your Home Studio: https://masteryourmix.com/mixingmindsetbook/
Join the FREE MasterYourMix Facebook community: https://links.masteryourmix.com/community
To make sure that you don't miss an episode, make sure to subscribe to the podcast on iTunes or on Android.
Have your questions answered on the show. Send them to questions@masteryourmix.com
Thanks for listening! Please leave a rating and review on iTunes!