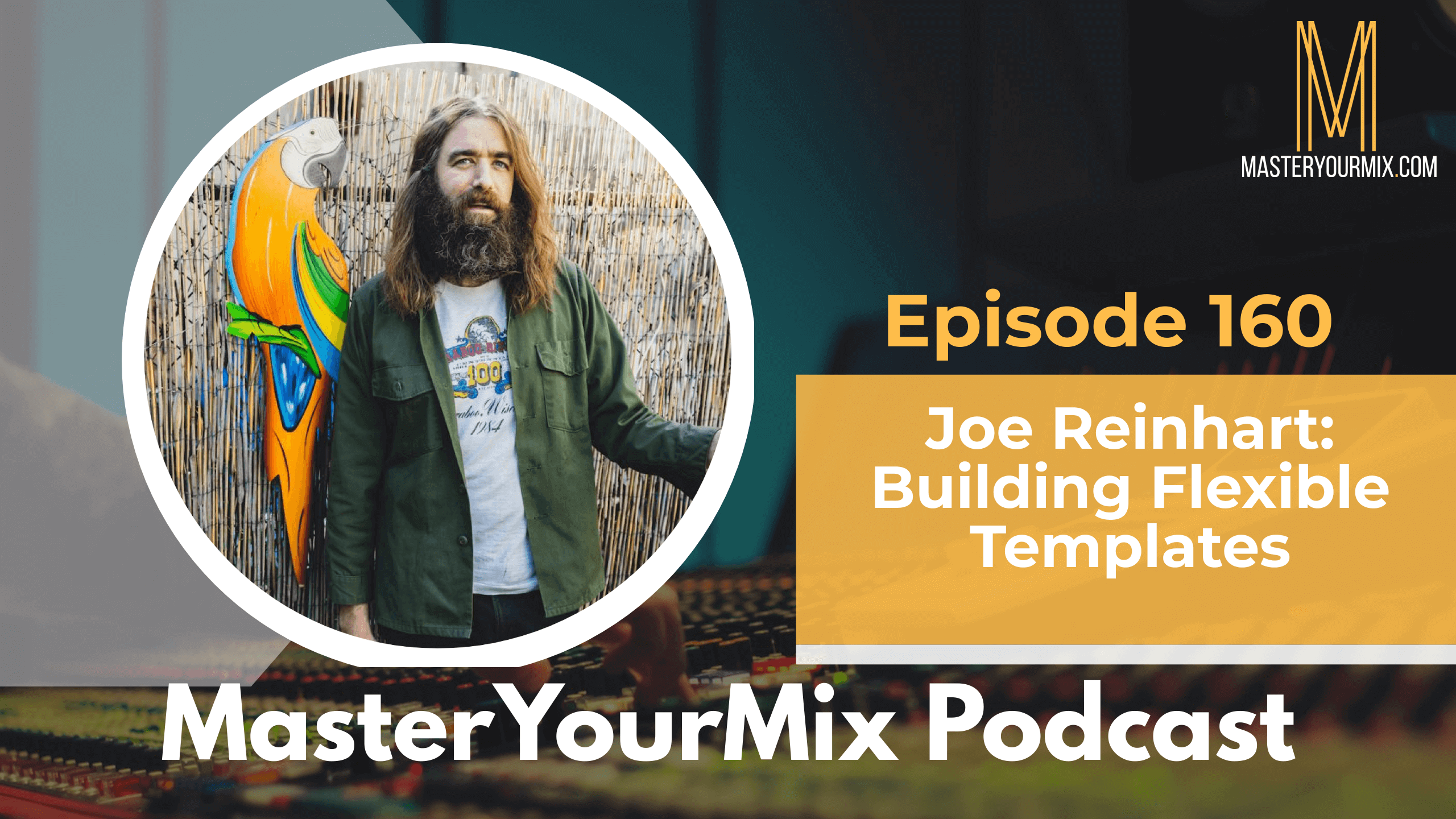 Joe Reinhart is an engineer, producer, mixer, and multi-instrumentalist from Philadelphia, PA.
Joe is also a Co-owner of Headroom Studio.
He has been recording bands since he was 15, starting off with a Tascam Portastudio in his parents' basement.
Many bands and years later, in 2007, he recorded his band, Algernon Cadwallader's debut LP, "Some Kind of Cadwallader" in a variety of locations, including his West Philly bedroom studio that he shared with his band members.
It was around that time that he also met Kyle at Drexel, and a couple years after that, moved into a warehouse that was dubbed "Big Mama's" and put some gear in the extra rehearsal room that became The Headroom.
It was here that Joe recorded a ton of projects like Hop Along's "Get Disowned", which he later joined as a lead guitarist in 2012.
Since then he's produced bands like Joyce Manor, Modern Baseball and so many others. When he's not holed up in the studio or ripping it on stage, Joe is surfing.
IN THIS EPISODE, YOU'LL LEARN ABOUT:
Recording with a Talkboy

Being involved in a community of like-minded people

Analyzing artists' demos

Playing for the song vs focusing on your own parts

Making decisions as a band

Building template that offer lots of flexibility

Using Auto Align on drums

Using automation to make choruses bigger

Getting big choruses with clean guitars

His secret weapon for recording guitar

Joe's go-to amp choices

How he gets fat snare drum tones

Using a Tune-bot to help with drum tuning

Why he uses separate parallel channels for kick and snare tracks
Notable gear mentioned in this episode:
To learn more about Joe Reinheart, visit: https://www.joereinhart.com/
For tips on how to improve your mixes, visit https://masteryourmix.com/
Looking for 1-on-1 feedback and training to help you create pro-quality mixes? Check out my new coaching program Amplitude and apply to join: https://masteryourmix.com/amplitude/
Download your FREE copy of the Ultimate Mixing Blueprint: https://masteryourmix.com/blueprint/
Get your copy of the #1 Amazon bestselling book, The Mixing Mindset – The Step-By-Step Formula For Creating Professional Rock Mixes From Your Home Studio: https://masteryourmix.com/mixingmindsetbook/
Join the FREE MasterYourMix Facebook community: https://links.masteryourmix.com/community
To make sure that you don't miss an episode, make sure to subscribe to the podcast on iTunes or on Android.
Have your questions answered on the show. Send them to questions@masteryourmix.com
Thanks for listening! Please leave a rating and review on iTunes!