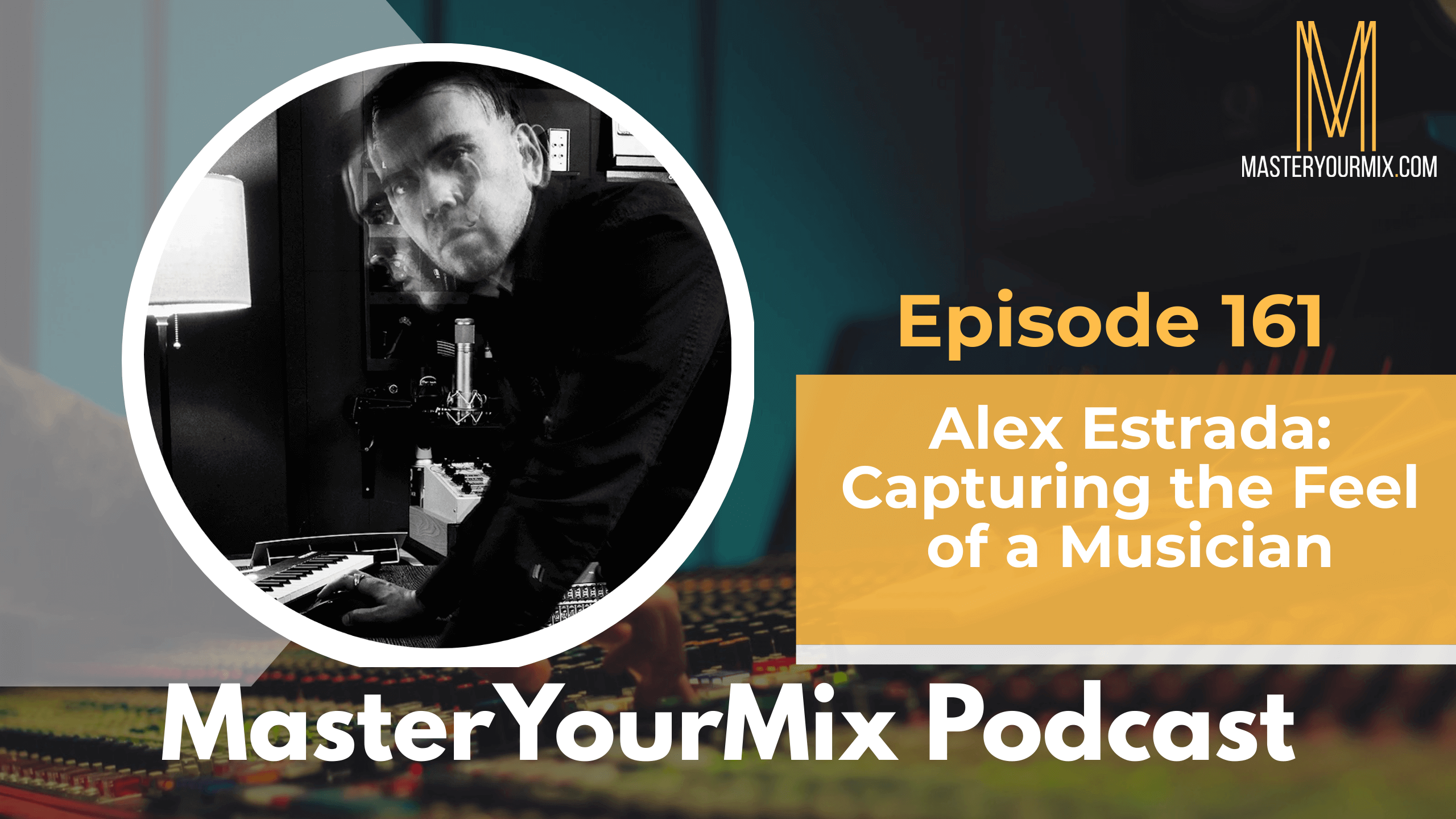 Born and raised in Los Angeles, CA  Estrada comes from a diverse musical background. The son of a world renowned Mariachi musician and a former professional Folklorico dancer – He was raised in the studio as well as on stage. As front man of Alternative / Electronic rock band Silver Snakes he released 4 full length albums and toured the United States and Europe with the likes of Korn, Glassjaw, Coheed and Cambria, Bring Me The Horizon, Chevelle and more. Known for his experimental production style as well as his keen sense of melody and pitch, Estrada has been a frequent collaborator in the studio with LA legends Touche Amore and Joyce Manor. 
In 2022 Estrada opened The Pale Moon Ranch, A recording studio situated in the mountains of Los Angeles county with panoramic views of the Mojave desert below. 
When he's not making records, Alex can be found exploring various old west ghost towns with his cat Princess Pearblossom.
IN THIS EPISODE, YOU'LL LEARN ABOUT:
Growing up in a musical household

Reaching out to your favourite producers/engineers

Guitar tuning and intonation

Capturing feel

Technical perfection vs. raw performances

Making your productions stand out 

Committing to sounds on the way in

Live off the floor recordings vs. tracking everything separately

Having the confidence to commit to sounds

Capturing natural ambience

Should you ever correct a musician's technique?

Making demos in the preproduction stage

The importance of a good tracking room
To learn more about Alex Estrada, visit: https://www.thepalemoonranch.com/
For tips on how to improve your mixes, visit https://masteryourmix.com/
Looking for 1-on-1 feedback and training to help you create pro-quality mixes? Check out my new coaching program Amplitude and apply to join: https://masteryourmix.com/amplitude/
Download your FREE copy of the Ultimate Mixing Blueprint: https://masteryourmix.com/blueprint/
Get your copy of the #1 Amazon bestselling book, The Mixing Mindset – The Step-By-Step Formula For Creating Professional Rock Mixes From Your Home Studio: https://masteryourmix.com/mixingmindsetbook/
Join the FREE MasterYourMix Facebook community: https://links.masteryourmix.com/community
To make sure that you don't miss an episode, make sure to subscribe to the podcast on iTunes or on Android.
Have your questions answered on the show. Send them to questions@masteryourmix.com
Thanks for listening! Please leave a rating and review on iTunes!