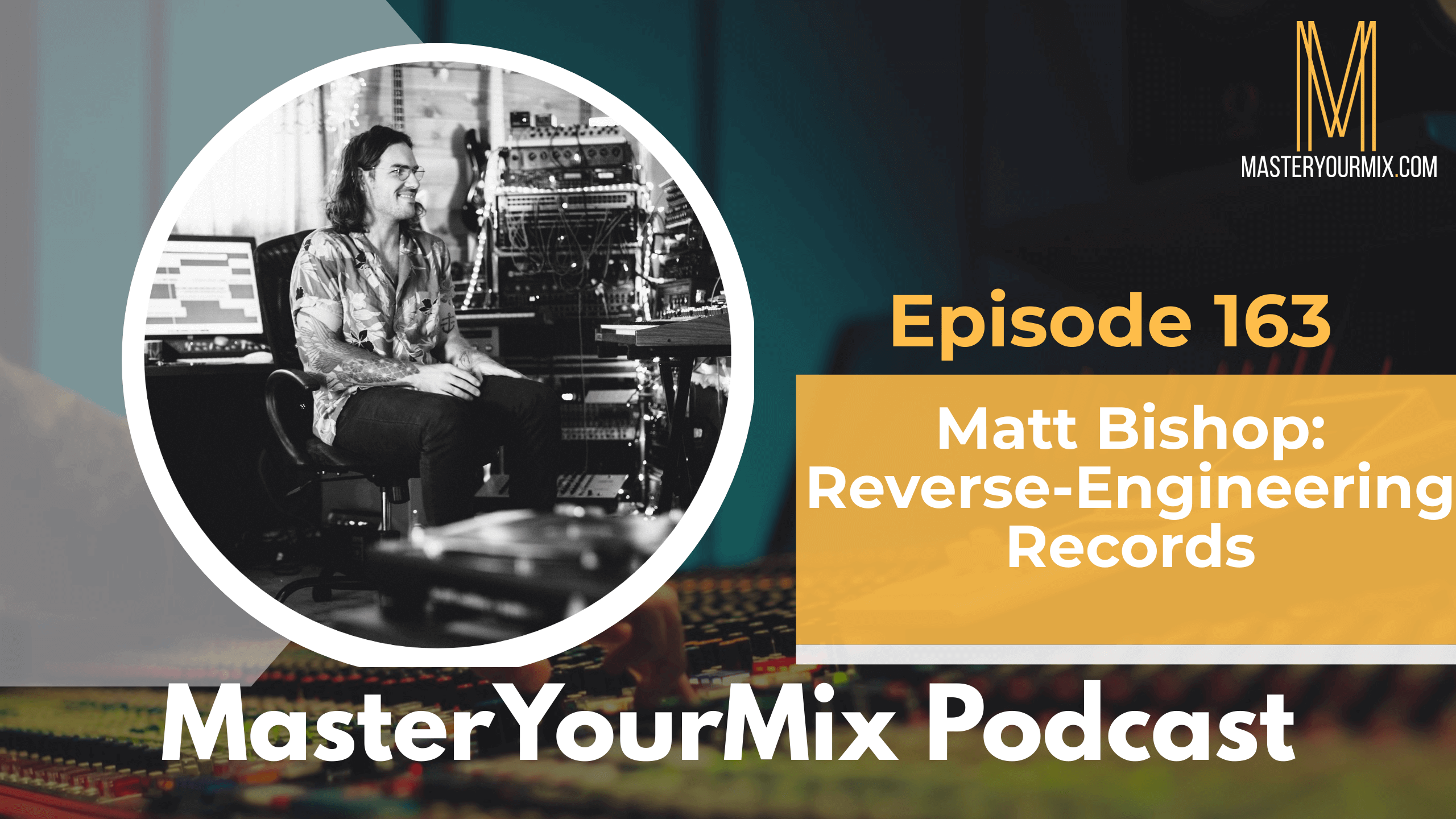 Over the last 10 years, Matt Bishop has earned himself an impressive credit list ranging from Taylor Swift and The Killers to U2 and Two Door Cinema Club. Whether it's engineering, producing, or mixing, Matt Bishop has proved himself time again as a trusted industry professional. With experience working in many different genres of music, he utilizes this unique perspective in all the projects he takes on.
IN THIS EPISODE, YOU'LL LEARN ABOUT:
Working with indie bands vs major label artists

Embracing imperfections

Samples vs raw drums

How to stop overanalyzing your work

Creating "utility" templates

Scheduling ear breaks

Working with Taylor Swift and U2

Reverse-engineering records
To learn more about Matt Bishop, visit https://www.mathbishop.com/
For tips on how to improve your mixes, visit https://masteryourmix.com/
Looking for 1-on-1 feedback and training to help you create pro-quality mixes? Check out my new coaching program Amplitude and apply to join: https://masteryourmix.com/amplitude/
Download your FREE copy of the Ultimate Mixing Blueprint: https://masteryourmix.com/blueprint/
Get your copy of the #1 Amazon bestselling book, The Mixing Mindset – The Step-By-Step Formula For Creating Professional Rock Mixes From Your Home Studio: https://masteryourmix.com/mixingmindsetbook/
Join the FREE MasterYourMix Facebook community: https://links.masteryourmix.com/community
To make sure that you don't miss an episode, make sure to subscribe to the podcast on iTunes or on Android.
Have your questions answered on the show. Send them to questions@masteryourmix.com
Thanks for listening! Please leave a rating and review on iTunes!