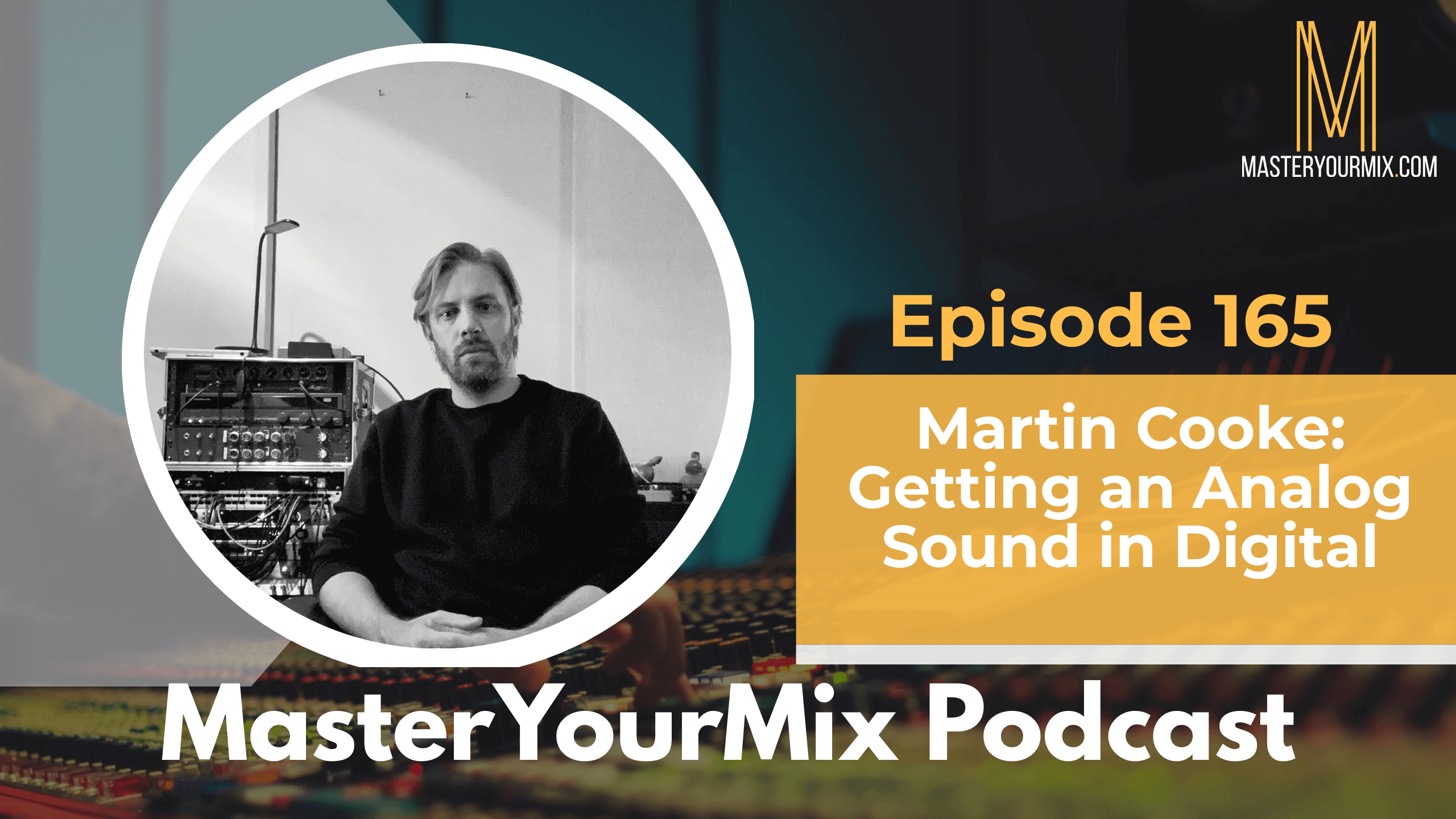 Martin Cooke has worked with bands such as Death Cab for Cutie (Grammy Nomination in 2015), Of Monsters And Men, At The Drive-In, Chvrches, HAIM, Kimbra, Sea Wolf, Chaos Chaos, Destroy Boys, Hayes & Y, and Cathedrals
Martin hails from the great state of Texas and has been playing music since the age of 10. He spent two years at the University of Houston, studying music performance and music education, before attending Berklee College of Music. While at Berklee, he discovered the world of manipulating and recording sound, and never looked back. After graduating with a dual major in Music Production & Engineering and Music Synthesis, Martin moved to Los Angeles and began working at the world class Henson Recording Studios. 
From 2013 to 2018 he engineered for producer/mixer Rich Costey, and has been involved in mixes for artists like HAIM, Phantogram, Chvrches, Foster The People, and many more. He is now established as an independent recording and mixing engineer, and has had the opportunity to work with great independent artists to help them take their music to a new level.
IN THIS EPISODE, YOU'LL LEARN ABOUT:
Audio school: Is it worth it?

Shadowing other engineers and adapting to new workflows

Calibrating your system

Making the switch from analog to digital

Getting an analog sound in digital productions

Understanding phase relationships and how they impact the sound

The pros and cons to using programmed drums

Mixing drums

Leaning into room mics to create a more realistic sound

Martin's system for using parallel compression

His go-to tools for saturation

Using a "crotch" mic

The Brendan O'Brien kick/snare mic technique

Finding the sweet spot of a room to record in
Notable gear mentioned:
SSL Plugins: https://sweetwater.sjv.io/DKq3Xj
To learn more about Martin Cooks, visit https://www.mcooke.net/
For tips on how to improve your mixes, visit https://masteryourmix.com/
Looking for 1-on-1 feedback and training to help you create pro-quality mixes? Check out my new coaching program Amplitude and apply to join: https://masteryourmix.com/amplitude/
Download your FREE copy of the Ultimate Mixing Blueprint: https://masteryourmix.com/blueprint/
Get your copy of the #1 Amazon bestselling book, The Mixing Mindset – The Step-By-Step Formula For Creating Professional Rock Mixes From Your Home Studio: https://masteryourmix.com/mixingmindsetbook/
Join the FREE MasterYourMix Facebook community: https://links.masteryourmix.com/community
To make sure that you don't miss an episode, make sure to subscribe to the podcast on iTunes or on Android.
Have your questions answered on the show. Send them to questions@masteryourmix.com
Thanks for listening! Please leave a rating and review on iTunes!