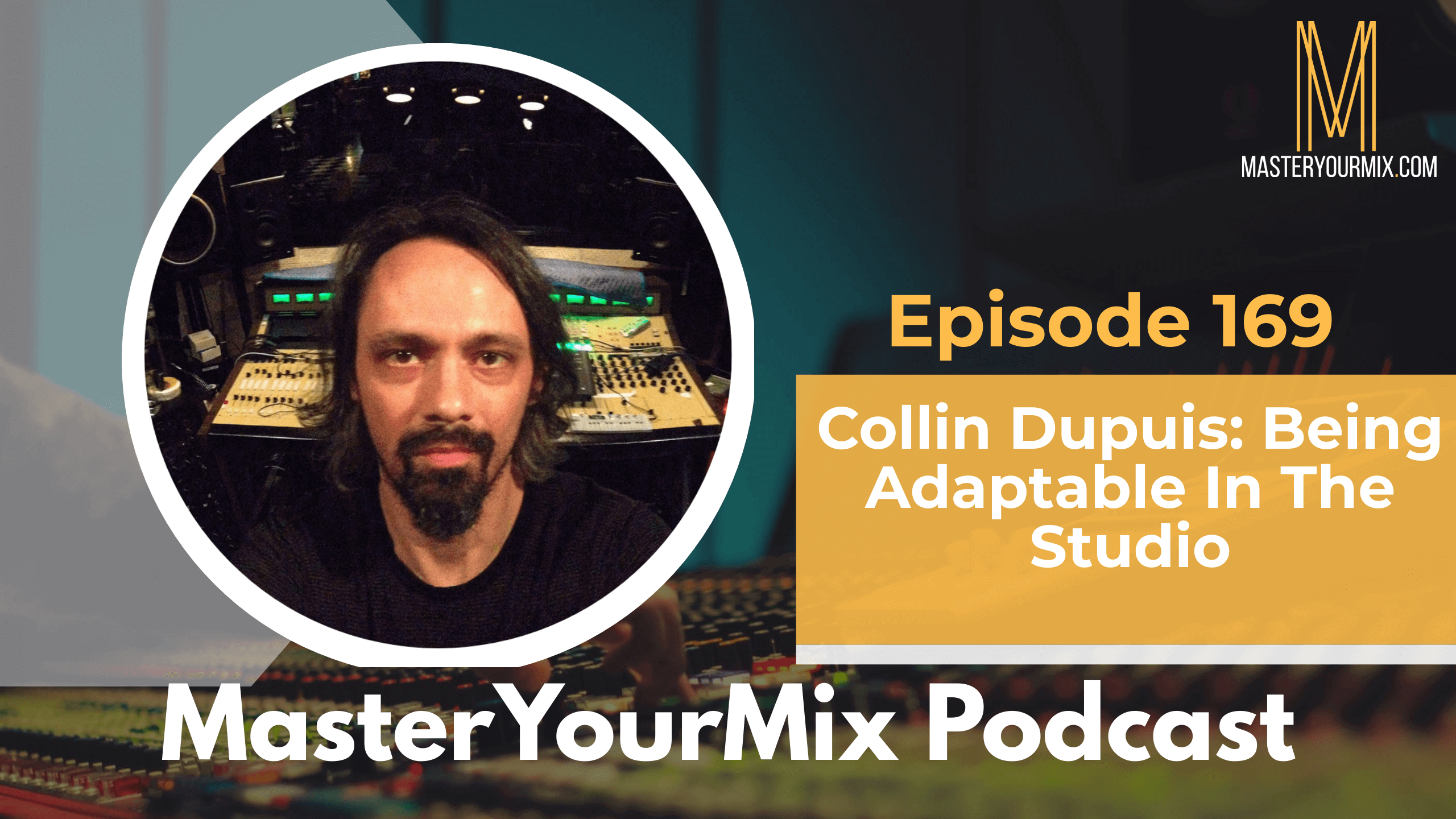 Detroit based multi Grammy nominated and two time Grammy winning mixer, producer, musician, and engineer Collin Dupuis has developed a sought after sound over the last fifteen years working with critically acclaimed artists and projects including Yves Tumor, Angel Olsen, Lana Del Rey, St. Vincent, Dr. John, The Black Keys, Ray LaMontange, Richard Swift, and many others.
Beginning his career playing in bands, running a DIY recording studio in Michigan, and doing tech work around the Detroit area, he quickly found himself working at FBT (The Bass Brothers) studio as an assistant engineer. Working there, he cut his teeth working with artists and producers of the likes of Mr. Porter, Eminem, Pharoahe Monch, and many more. Working at FBT studios along with working in the tech shop at Vintage King Audio helped to develop a deep understanding of studio work both technically and sonically.
This knowledge helped him make connections and bridge the gap into the rock and electronic worlds of the Detroit music scene. He soon got a call to set up a studio at Jack White's house and help out on the White Stripes' "Get Behind Me Satan." Shortly after that, Collin was hired at Carl Craig's Planet-E records. He engineered for the next five years alongside Carl on remixes, production, live sound in Europe, mastering, and mixing.
Collin next got the call from Dan Auerbach to help him get his Akron studio up and running. This led to a move to Nashville and many critically acclaimed albums working as the lead engineer at Auerbach's Easy Eye Sound. During his time at Easy Eye Sound he earned a Grammy win for engineering and mixing Dr. John's "Locked Down". Along with a Grammy win for engineering Cage The Elephants "Tell Me I Pretty".
Currently, Collin is busy working and living in Detroit, MI. as a freelance musician, mixer and engineer, producing, recording, and mixing albums for artists including Yves Tumor, Angel Olsen, Lawrence Rothman, Special Interest, Boy and Bear, and many others. Along with playing in and co-creating with his band Zoos of Berlin.
IN THIS EPISODE, YOU'LL LEARN ABOUT:
Saying "yes" to every opportunity

Being an entrepreneur vs. following a traditional engineer/assistant path

Setting goals for your career

Knowing when you are a good fit for a client

The hierarchy of what matters during tracking

Focusing on the feelings of the musicians vs. the sound of the record

Getting the most out of untreated studio spaces

Committing ideas for the sake of preserving your intentions

Embracing bleed in your recordings

How to fix bleed in your mixes

Dialing in reverbs right from the beginning of a session

How to eliminate "s" sounds from taking over your reverbs
Notable gear mentioned in this episode:
Audient EVO SP8: https://sweetwater.sjv.io/Or5L9Q
SE Microphones: https://sweetwater.sjv.io/DK1Mbj
To learn more about Collin Dupuis, visit: https://www.collindupuis.com/
For tips on how to improve your mixes, visit https://masteryourmix.com/
Looking for 1-on-1 feedback and training to help you create pro-quality mixes? Check out my new coaching program Amplitude and apply to join: https://masteryourmix.com/amplitude/
Download your FREE copy of the Ultimate Mixing Blueprint: https://masteryourmix.com/blueprint/
Get your copy of the #1 Amazon bestselling book, The Mixing Mindset – The Step-By-Step Formula For Creating Professional Rock Mixes From Your Home Studio: https://masteryourmix.com/mixingmindsetbook/
Join the FREE MasterYourMix Facebook community: https://links.masteryourmix.com/community
To make sure that you don't miss an episode, make sure to subscribe to the podcast on iTunes or on Android.
Have your questions answered on the show. Send them to questions@masteryourmix.com
Thanks for listening! Please leave a rating and review on iTunes!