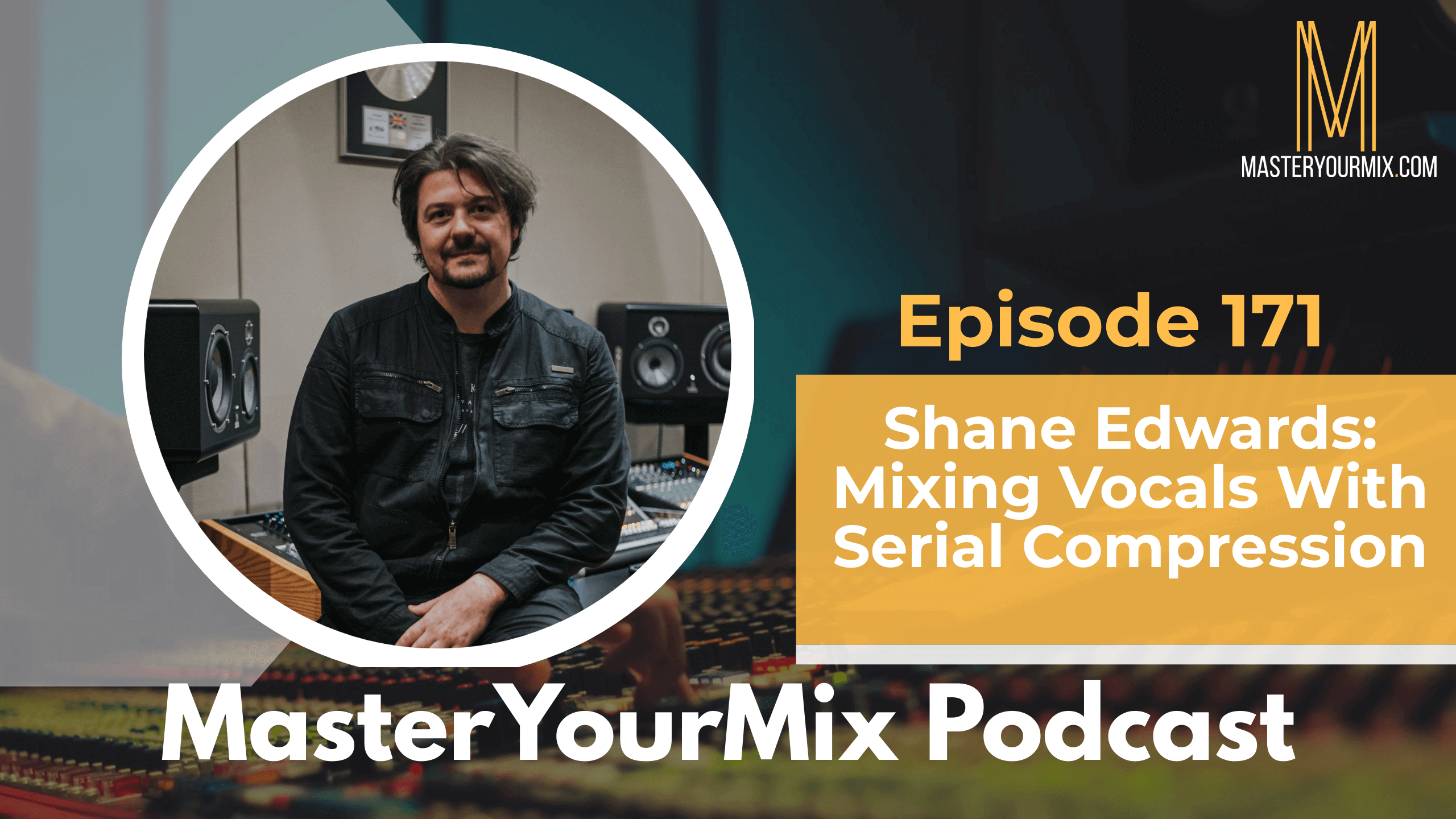 Originally from Sydney Australia and based out of Studio28 Bangkok Thailand, Shane Edwards has enjoyed an immensely successful and highly credited career, with an eclectic discography including the likes of Trophy Eyes, PS1, Hans Zimmer, The Libertines, Northlane, You Me At Six and many more.
Shane's success's speak for themselves, with UK Gold & Silver records, an ARIA nomination, as well as over 5.6 billion streams to date on produced & mixed material.
A mixing engineer and musician at heart, Shanes work with many genres can be heard worldwide. His versatility in mixing creates a unique sound, often cross blending genres and styles. From club bangers such as PS1's remix of Elton John/Dua Lipa's Cold Heart, to the anthemic rock anthems of Trophy Eyes to the subtle details of Thailand's Tilly birds and Bowkylion's modern yet delicate and exotic pop sounds. 
He is known by those who have worked with him as a very nurturing presence, instilling confidence in those around him. With a keen ear for details and the feeling of the music, he is always extracting the best from the artists he works with. 
With a love for audio gear and technology, Shane brings out the best of both analog and digital worlds.
IN THIS EPISODE, YOU'LL LEARN ABOUT:
Jumping into audio production full-time

How to get your foot in the door with artists

Does your location matter when trying to make a name for yourself?

Having diversity in the artists you work with

Working with Hans Zimmer

Engineering orchestral music

Pushing ideas to their extreme

Taking chances in the studio

His hybrid vocal chain

Running compressors in series

The challenges of working with a hybrid approach
Notable gear mentioned in this episode:
Waves CLA-3A: https://sweetwater.sjv.io/MmWmMn
1176: https://sweetwater.sjv.io/AWE4MR
Retro Doublewide: https://sweetwater.sjv.io/jrBr9Z
Eventide H3000: https://sweetwater.sjv.io/JzWzM7
To learn more about Shane Edwards, visit: https://www.shaneedwards-music.com/
For tips on how to improve your mixes, visit https://masteryourmix.com/
Looking for 1-on-1 feedback and training to help you create pro-quality mixes? Check out my new coaching program Amplitude and apply to join: https://masteryourmix.com/amplitude/
Download your FREE copy of the Ultimate Mixing Blueprint: https://masteryourmix.com/blueprint/
Get your copy of the #1 Amazon bestselling book, The Mixing Mindset – The Step-By-Step Formula For Creating Professional Rock Mixes From Your Home Studio: https://masteryourmix.com/mixingmindsetbook/
Join the FREE MasterYourMix Facebook community: https://links.masteryourmix.com/community
To make sure that you don't miss an episode, make sure to subscribe to the podcast on iTunes or on Android.
Have your questions answered on the show. Send them to questions@masteryourmix.com
Thanks for listening! Please leave a rating and review on iTunes!