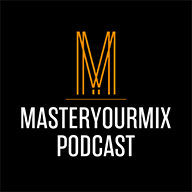 In this episode I'm talking with Josh Bowman, a mixing engineer who first got his start working as an assistant for producers and engineers such as Randy Staub, Bob Rock, Garth Richardson and he has worked with artists like Michael Bublé, Good Charlotte, Carly Rae Jepsen, AC DC, Nickleback and a bunch more.
IN THIS EPISODE YOU'LL LEARN ABOUT
The importance of using filters to create a cleaner low end
How to give yourself adequate headroom
Mixing with limiters on your master bus
The importance of using compression on your tracks
The intern grind and what you need to do to stand out
To learn more tips on how to improve your mixes, visit https://masteryourmix.com/
Download your FREE copy of the Ultimate Mixing Blueprint: https://masteryourmix.com/blueprint/
Get your copy of the #1 Amazon bestselling book, The Mixing Mindset – The Step-By-Step Formula For Creating Professional Rock Mixes From Your Home Studio: https://masteryourmix.com/mixingmindsetbook/
Join the FREE MasterYourMix Facebook community: https://links.masteryourmix.com/community
To make sure that you don't miss an episode, make sure to subscribe to the podcast on iTunes or on Android.
Have your questions answered on the show. Send them to questions@masteryourmix.com
Thanks for listening! Please leave a rating and review on iTunes!